Which is the best edge style for your quartz worktops?
Worktop Edging
After selecting the best quartz countertops colour/design for your kitchen, choosing the right edge style is another important decision to make. Since you touch the worktop – be it in the kitchen or bathroom – quite often, it's crucial to know the impact your kitchen worktop edge will have on the overall aesthetics of the interior.
Here is a list of different edge profiles that look great on quartz worktops, next to glass splashbacks, neutral walls or stainless steel sinks. After learning about these edge designs, you will be able to understand which particular style will complement the overall look of your kitchen.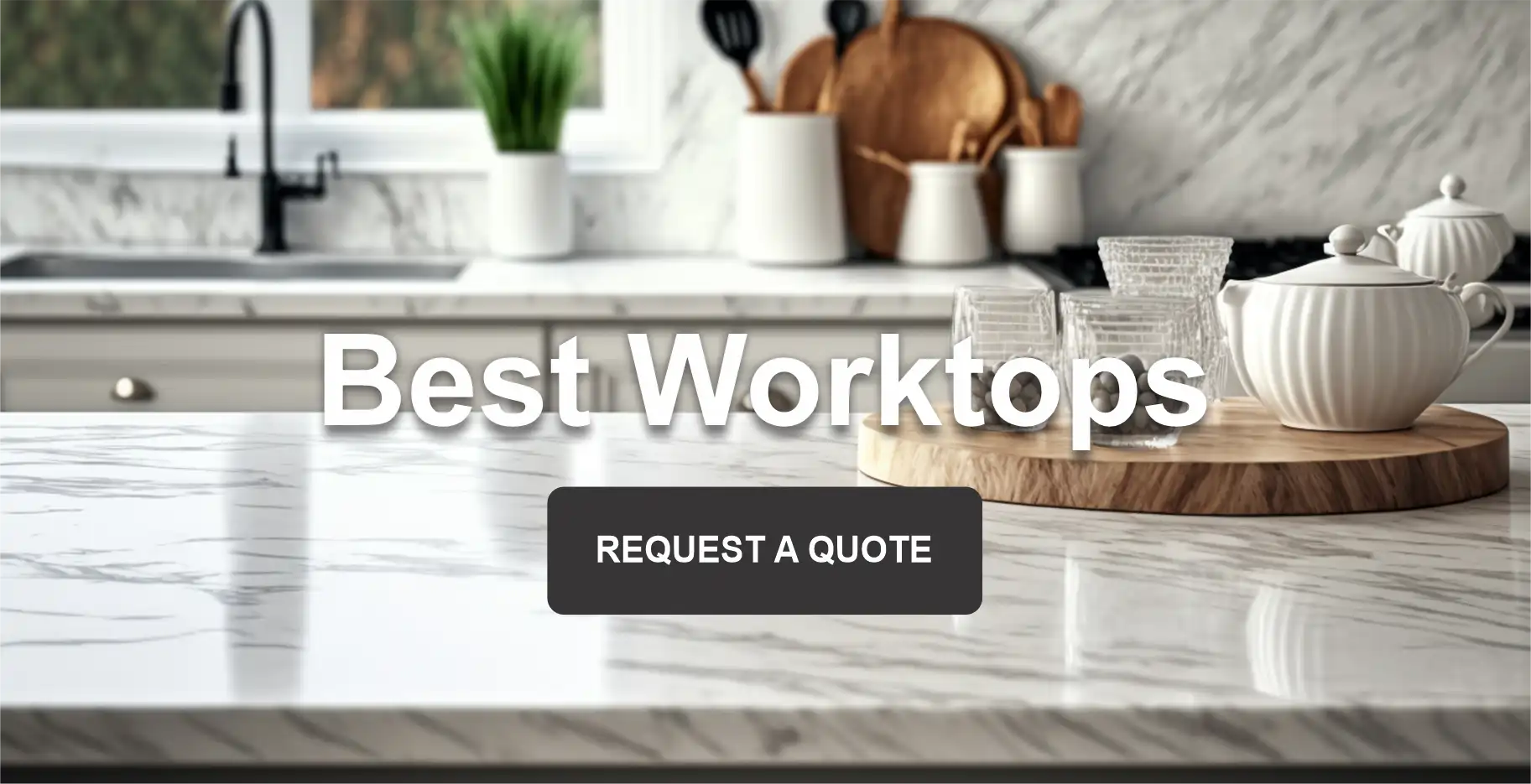 What is edging on a worktop?
Edging on a worktop refers to the way the edges of the countertop are finished or designed. The edging can dramatically affect the overall look and function of your kitchen or bathroom countertops. There are numerous styles available, from simple and sleek to ornate and complex. Some of the common types of edging include:
Eased & Polished Edge
The eased and polished edge profile has a squared edge with soft corners. This particular edge design is ideal for simple yet attractive minimalist interior design. It is a common edge style for quartz worktops.
Straight Edge
Don't be mistaken by its name, as this edge profile doesn't have straight edges. Instead, it comes with slightly round edges for reducing the risk of any damage to the worktop surface and preventing any injuries. This design is great for low-key kitchen and bathroom worktops.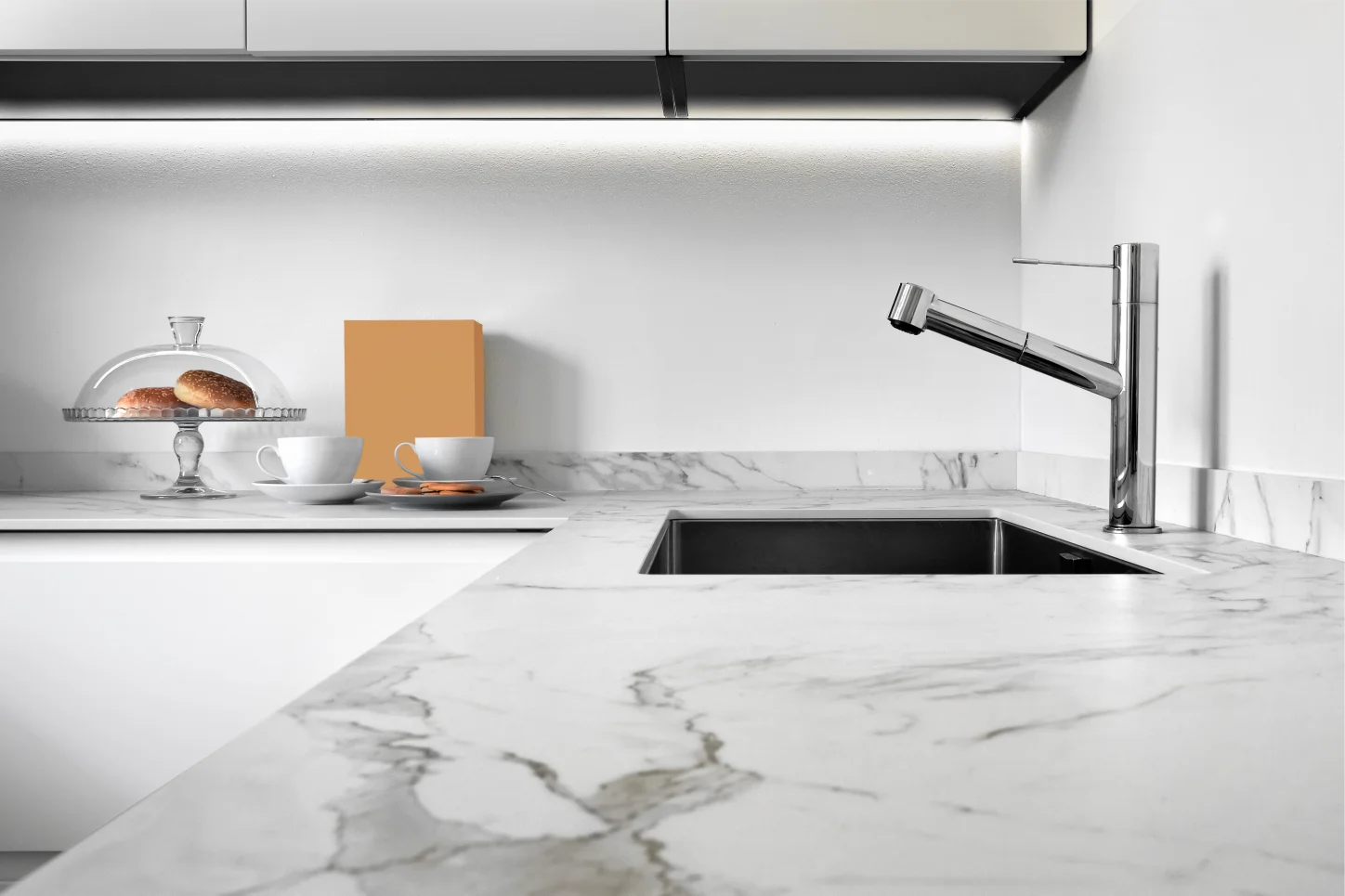 Dupont
This particular edge profile has a straight upper corner and boasts a quarter-circle on the lower corner. It is a nice alternative to the ogee edge style.
Double Bullnose
This edge profile boasts two bullnose edges. It blends two-quarter circles set on top of one another for creating a beautiful edge that complements any kitchen design. 
Chiseled
Chiseled edge style has a rustic appeal into a kitchen, featuring exposed raw stone to give a natural appearance to the interior. The jagged edges of this countertop look wild with slight roughness around the edges.
Half Bevel
Want to add some pizzazz to your quartz worktop? The half beveled edge profile is a perfect option. It has an angular edge on its top side. This profile is perfect for adding a subtle effect onto an interior with an elegant and stylish look without overwhelming appearance. It even adds some functionality to the quartz surface, as it won't let the liquid run through its edges. This will reduce any risk of damage to cabinets below the countertop.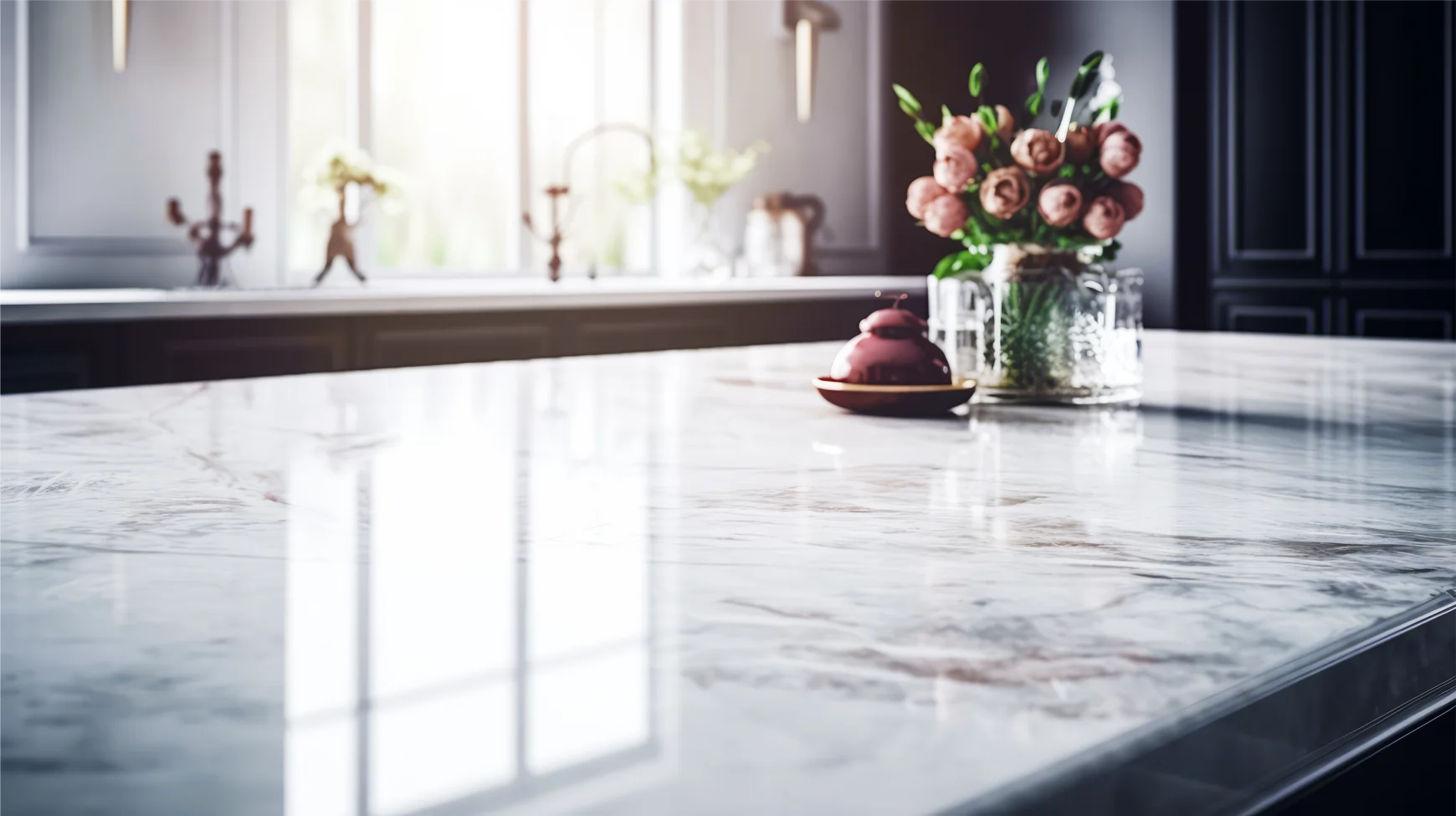 Double Bevel
The double-beveled edge profile has angled edges on either side of the quartz worktop. This helps in forming a reflective worktop surface for catching light to create a big impact on the worktop. 
Full-Bullnose Edge
It is another quite popular worktop option for quartz worktops. This edge style has a rounded edge that adds a soft touch to any worktop design. This is a timeless and classic option for kitchen spaces in homes with children, as this profile doesn't have any sharp edges.
Ogee/Cove Dupont
The ogee edge profile is popular among premium edge designs. A quartz worktop with ogee edges boasts an S-shaped curve that appears elegant and complements the traditional kitchen design.
Large Ogee Edge
It is a great profile for adding an elegant and dramatic touch to traditional kitchens. Boasting a large concave radius, this worktop profile has a flowing design for a premium effect. This edge style is likely to make your Silestone Statuario quartz worktop stand out in any interior.
Which Worktop Edge is Right for You?
Eased edge, Ogee Dupont, Full-Bullnose and more, you have various options to choose from. We suggest evaluating your kitchen or bathroom style before deciding which edge profile suits the interior the best. Not sure which edge style you want? Consult professional worktop design experts for finding the right worktop edge for your kitchen interior. Experts will also ask you about your requirements in terms of aesthetics and practicality. Hence, you'll be able to find the right edge for your worktop without any hassle.

Worktop Edging conclusion
In conclusion, selecting the right worktop edging for your quartz countertop isn't just about aesthetics; it's also about functionality and personal style. From the simplicity of the eased and polished edge to the rustic charm of the chiseled style, the edge design you choose can truly transform your kitchen. It's the details like these that make a kitchen unique and personal. By considering your daily use, kitchen style, and personal preference, you'll find an edge style that's as practical as it is visually appealing.
If you're unsure about which edge style to choose, seeking advice from professionals can ensure you make a decision that fits seamlessly with your interior and lifestyle. Remember, your worktop is a long-term investment, so take your time in making your selection to ensure the edging aligns with your vision of the perfect kitchen space.
Published by Jesus Alberto Mouzo on February 8, 2021