Frosty Carrina 5141 are beautiful marble-looking surfaces on a white background with grey veins made by Caesarstone.
My Kitchen Worktop is a supplier based in London who installs Caesarstone kitchen worktops, floor tiles and wall cladding in London, Surrey, Kent, Essex and surrounding areas. If you would like us to help you create or renew your kitchen into a new and truly stylish one, simply contact us, and we will make sure that your kitchen becomes a very special place to be in your household.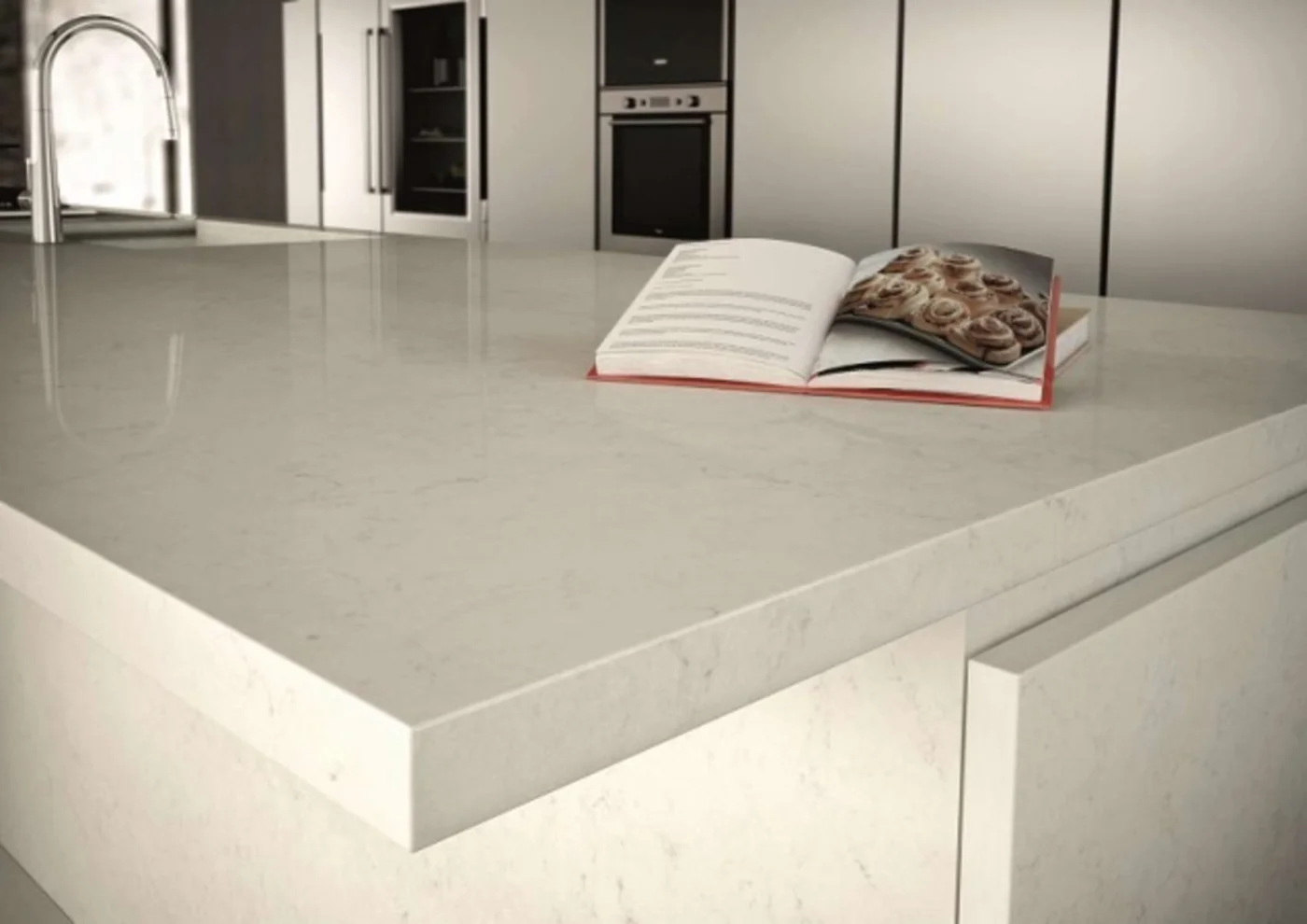 Caesarstone Frosty Carrina  is a quartz surface combining the classical appeal of natural marbles such as Bianco Carrara, Carrara Gioia or Bianco Rhino.
Unlike some of the above natural stones, Caesarstone won't scratch, mark nor etch with household foods or drinks, features that make this a very appealing material to use.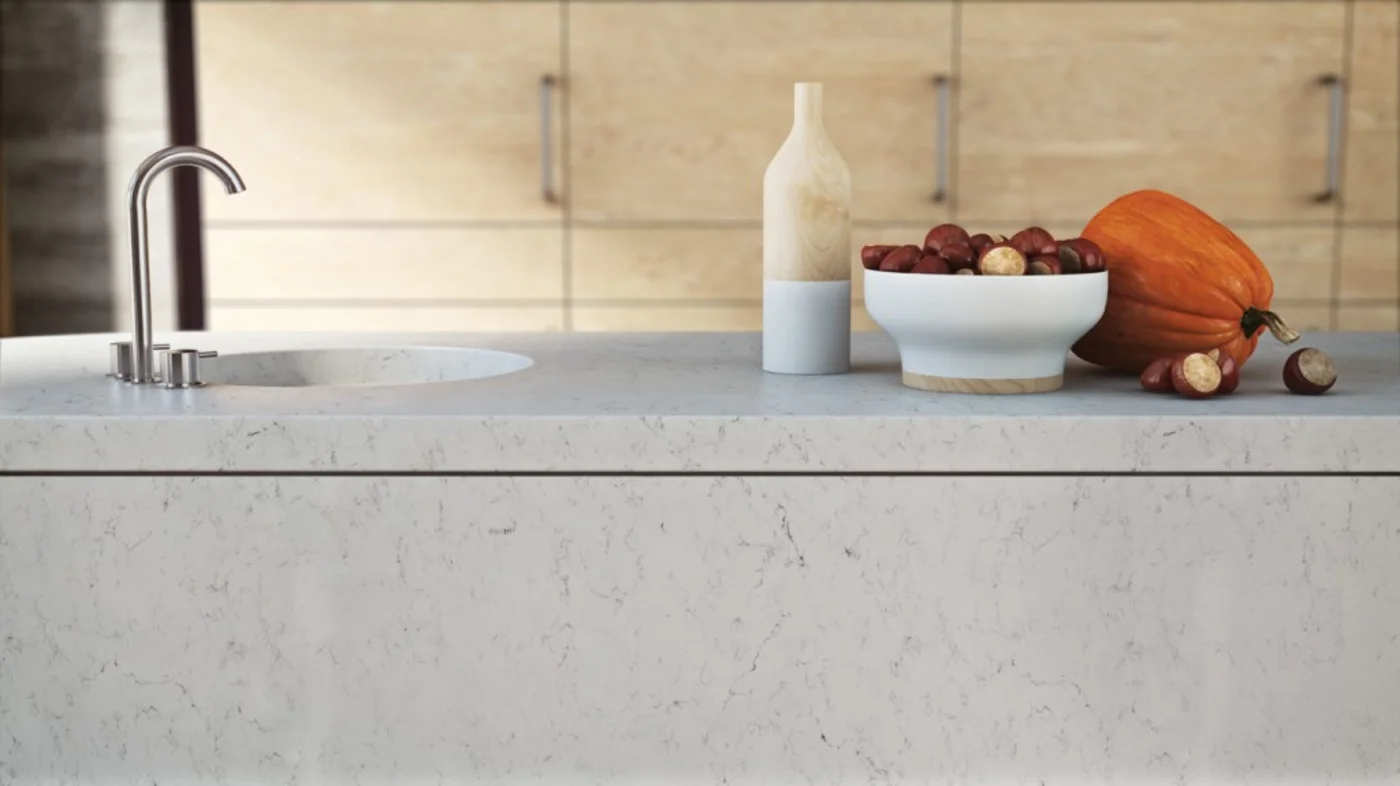 Above image from Caesarstone Frosty Carrina worktops and downstands.
Caesarstone Frosty Carrina utilises the only latest technology to increase beautiful and unique surfaces.
Its white background makes this an extremely versatile and easy to match material in both commercial and residential properties.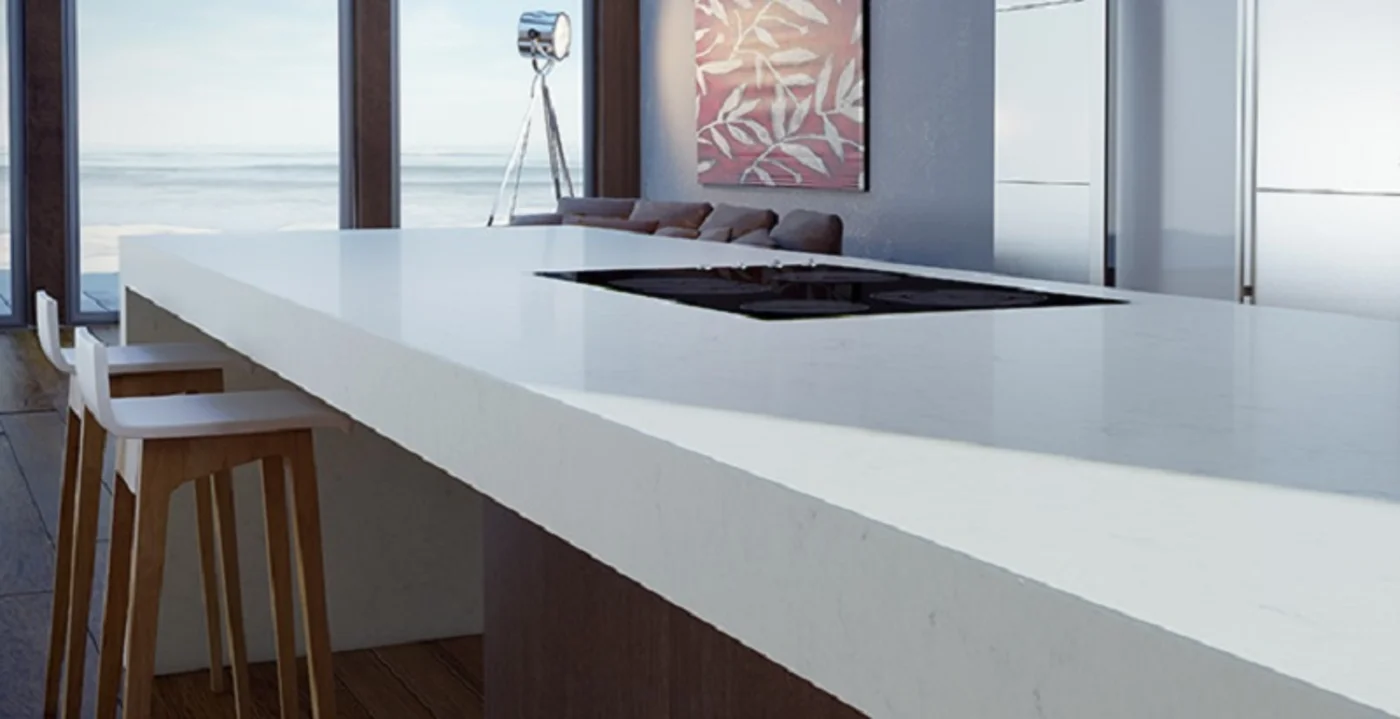 Kitchen island in Frosty Carrina quartz with 150 mm thick mitred front edges
Caesarstone Frosty Carrina 5141 is a traditional-looking surfaces with an improved performance over any natural stone.
Caesarstone products are manufactured from natural quartz, and some variation in colour and pattern may occur. The manufacturer always recommends viewing an actual sample or slab to avoid any possible issues regarding the purchase.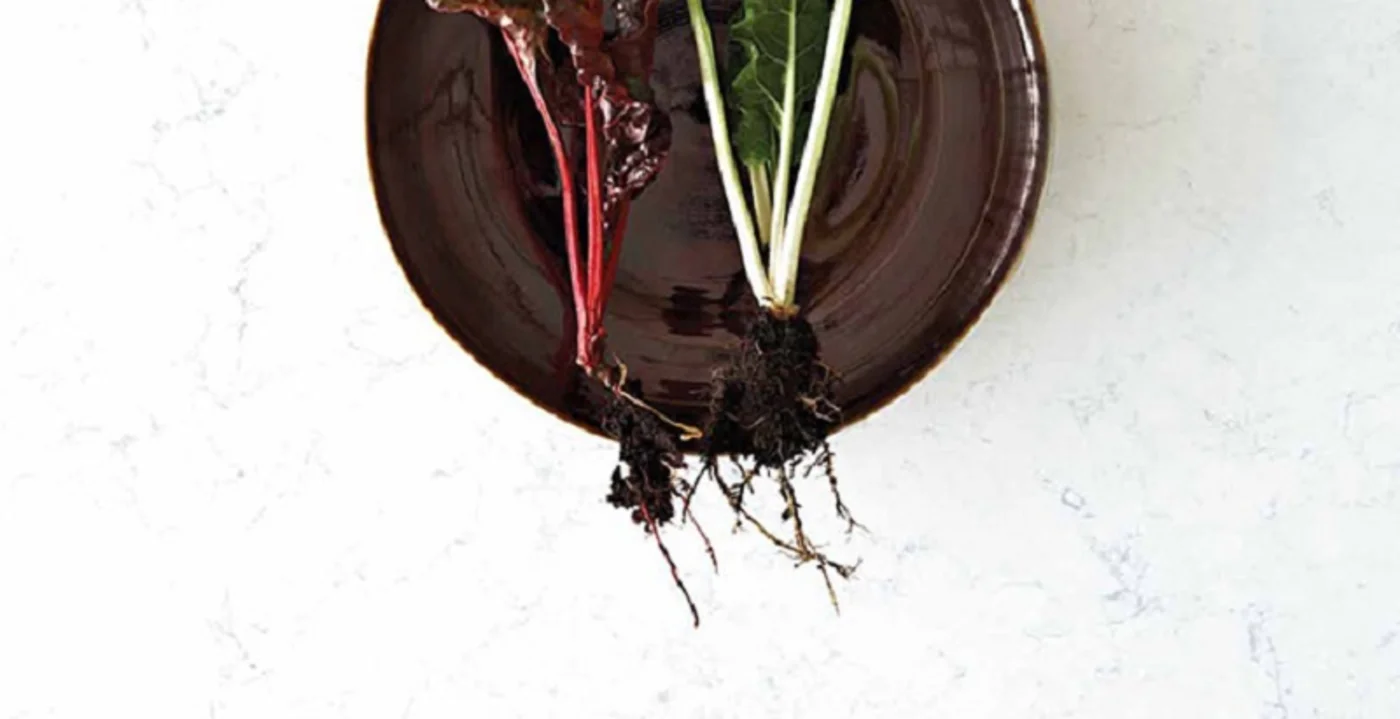 Above image of a Frosty Carrina quartz worktop in honed finish
There are many edge profiles to choose from. More specifically, Caesarstone comes in thicknesses of 13 mm, 20 mm and 30 mm.
Caesarstone colours can be applied to staircases, fireplace surrounds, wall cladding and kitchen worktops, amongst many other uses. The former characteristics make this product a very requested one by numerous users.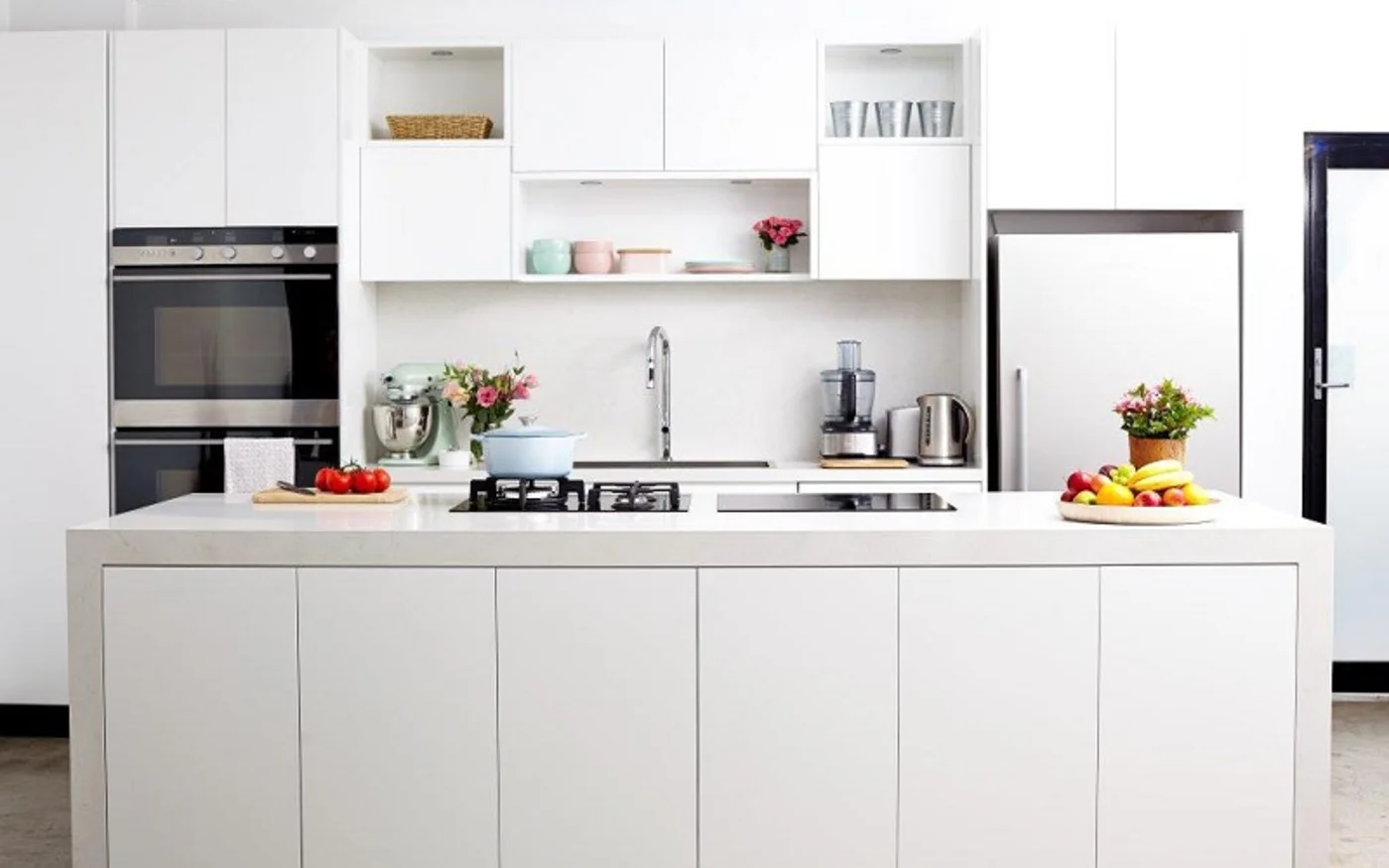 Caesarstone Frosty Carrina kitchen worktops with 50 mm mitred edge profile.
Caesarstone surfaces come with a high content of pure quartz, the third-strongest mineral after Diamond and Rubi, which makes it an extremely durable product that will last a lifetime.
Caesarstone comes also in designs of 13 mm. thickness, which can be used for wall panelling. Non-porous, mould and mildew resistant, these quartz surfaces require minimal maintenance, which make them a very solicited option.

Above image of a Caesarstone Frosty Carrina splashback and worktop combination
Caesarstone Classico range includes many other colour combinations, such as Piatra Grey and Calacatta Nuvo for mix and match combinations of these beautiful and extravagant materials.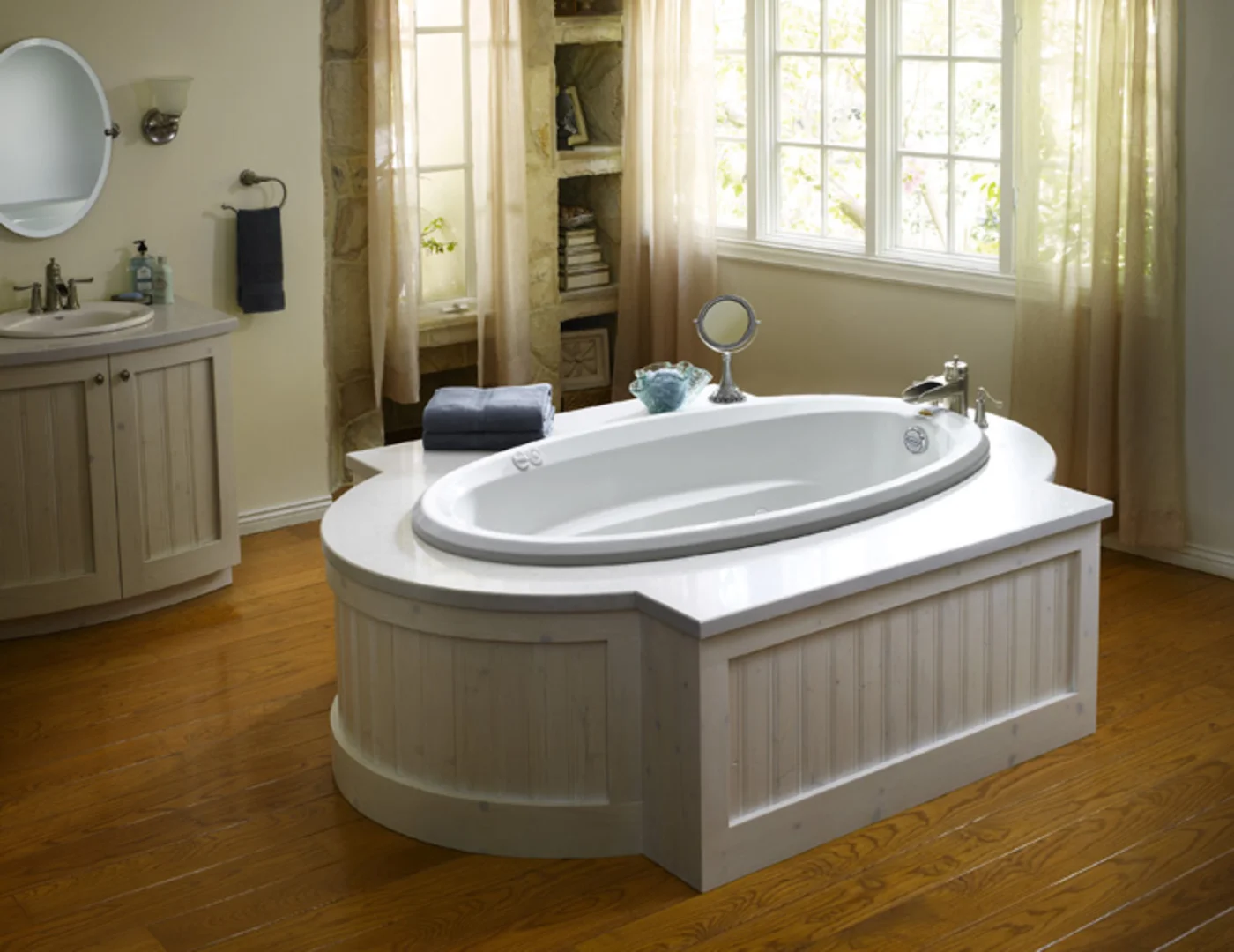 Caesarstone Bath tub image by Matt Cobleigh
Caesarstone comes with a 10-year product warranty available upon registration, once installation of the product is finalised.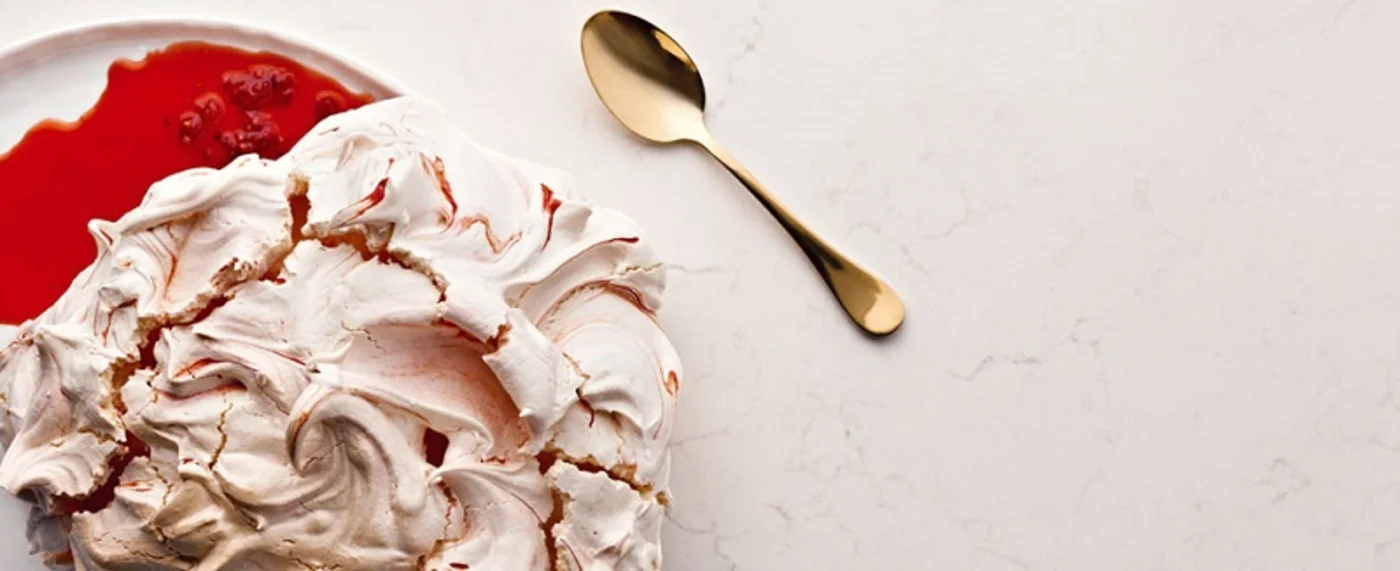 Frosty Carrina™ Specifications
Collection
Classico
Motivo
Concetto
Range
Standard
Deluxe
Premium
Supernatural
Available Thickness
13 mm
20 mm
25 mm
30 mm
Surface Finish
Polished
Honed
Textured
 
Dimensions
3,060 mm by 1,440 mm
Weights
13 mm = 143 kg (32 kg per m2)
20 mm = 220 kg (50 kg per m2)
30 mm = 330 kg (75 kg per m2)
Available Edge Profiles
Note: A minimum radius of 3-4 mm is recommended on any edge profile.
Please feel free to contact us on 0203 0788921 or via email for more information about Caesarstone and all of its different products.
My Kitchen Worktop thanks Caesarstone for all images.
Published by Jesus Alberto Mouzo on July 22, 2018