Small kitchen colour ideas: how can they look bigger
Nowadays, considering the large population in cities, most households have small kitchens. The most common is a small cooking space and a few storage cupboards. If you have such a kitchen, don't worry: here are some small kitchen colour ideas. As you can imagine, choosing the best colours for small kitchens is all about playing it safe: light tones to achieve a spacious, open-plan and welcoming space. Don't miss out! 
The best colours for small kitchens: our top ideas
1. All in white
As you might think, white is our best ally when we seek to create the sensation of a larger space, as it reflects all the light. Moreover, it is a very elegant and classic option that won't go out of fashion in a few years, that's why it is one of the best small kitchen colour ideas. 
Among our products, white worktops are always one of the most popular choices. They are very easy to combine with other stones, and allow for very homogeneous, neat, and modern finishes. We recommend worktops such as Calacatta Marble with veins in neutral colours, or Dekton Kairos, a material that is highly resistant to heat and scratches. Finally, if you are looking for a completely smooth surface, you may prefer Neolith Nieve, a completely white material.
2. Monochromatic combinations
Among the best small kitchen colour ideas, we find the monochromatic palette as an excellent unifying element. This option consists of combining several tones of the same colour, always in a subtle and balanced way. The colours should be used on cabinets, worktops, or any other element in the kitchen to highlight, unify and divide the space. 
One of the best monochromatic combinations is that which ranges from black to white, passing through an infinite number of shades of grey. If you are convinced by this option, you could go for an Atlantic Black Granite worktop, with an incredible pattern or, in grey tones, Pietra Serena Limestone. If you prefer to go for the range of light tones, we offer hundreds of white worktops such as the examples in the previous point.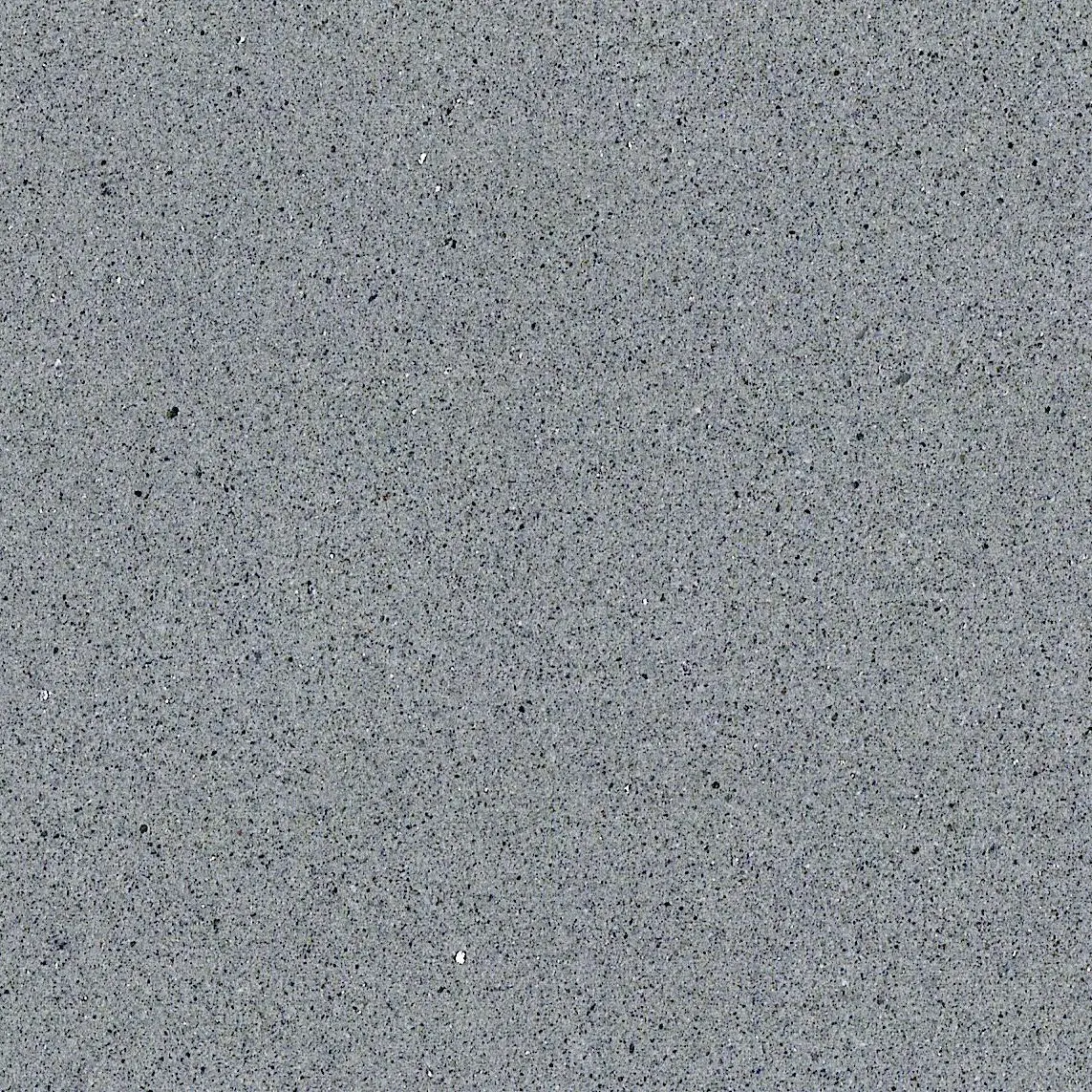 (Caption: Pietra Serena Limestone)
3. Low contrast colour combinations
Low contrast colour combinations give the eye a sense of continuity and therefore amplitude. Make sure that the colour of worktops, walls or cabinets differ only slightly from each other, which will be visually relaxing and expansive. 
Particularly here we are thinking of combinations of white or cream colours with shades from the beige and brown spectrum. In addition, these colour ranges make for very cosy and warm spaces, perfect for sharing time with your family. 
In our catalogue we have several materials in these shades. Among our favourites are certainly the Moleanos Limestone worktops, in cream tones or Giallo Ornamental Granite, a very modern material that perfectly resists extreme temperatures. Not convinced? Let's take a look at our last small kitchen colour ideas!
4. Combinations with pastel colours
Are all the above options too boring for you? If you are looking for something more original and eye-catching but you are afraid because your kitchen is small, fear not: pastel colours are your solution. Although it may seem risky at first, pastel colours are light and will always make your kitchen brighter. Moreover, the options are endless: mint green, powder pink, light blue, even yellow or orange tones for those more vital and energetic cooks. 
One of the most common makeovers in these cases is to paint the walls or cupboards in your favourite pastel colour, in combination with white or neutral worktops. However, if you want to bring colour into the worktops themselves, we also have a few more to offer… 
In the green range, you can find in our catalogue the incredible Olive Green Granite, a classic green glossy material, which will give your small kitchen a unique touch. On the other hand, in the blue range, we have incredible and very striking materials such as Azul Macaubas Quartzite, an exotic stone from Brazil that gives an unmistakable luxurious touch.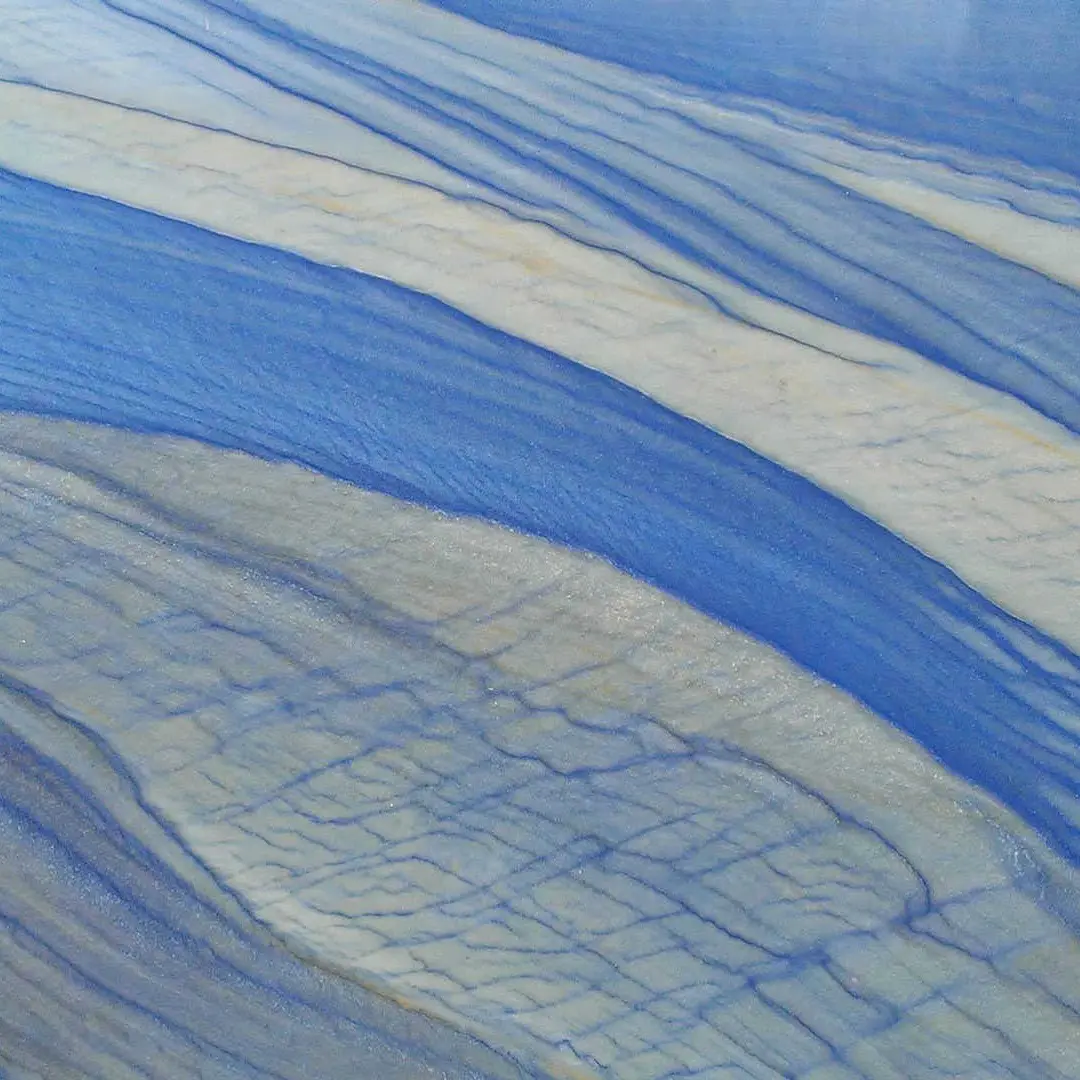 (Caption: Azul Macaubas Quartzite) 
And these are just some of the thousands of possibilities for small kitchen colour ideas. At My Kitchen Worktop we have an excellent team of professionals who will advise and help you to realise your idea. Need more inspiration? Then don't hesitate to visit our online catalogue, we have hundreds of top-quality materials for all tastes. Take the plunge and turn your small kitchen into your dream space!