Dazzle up Any Project with Exotic Quartzite worktops
Quartzite is an exquisite, beautiful and strong choice for different types of residential and commercial projects. If you're considering quartzite for your home or workplace, do check out this material in new colours that are available in the market now.
When selecting a kitchen worktop or bar countertop, you consider many factors to make the best decision. After all, the busy businesses and homeowners don't have enough time to clean and maintain their kitchen countertop daily. Therefore, you need to look for a material that's not only low maintenance but durable at the same time. One such material is natural quartzite.

How quartzite is formed?
Quartzite is a metamorphic rock that originates as sandstone, but the heat, pressure and chemical treatment of metamorphism blend natural quartz into its gaps. The combination of both these stones under metamorphic conditions develops a tighter and stronger stone called quartzite. This natural stone is further quarried and cut into slabs to make exotic worktops. Quartzite worktops are available in beautiful streaks of rich colours and distinct patterns. Quartzite can display glassy, sandpaper-like, grainy and veiny patterns, making it highly versatile. It is a decorative natural sone tat can be used to cover furniture and walls, floorings, worktops and even roofing. Also, it is harder and more durable than granite, becoming increasingly popular in kitchens and bathrooms.
Why quartzite is so special?
What makes this natural stone special is that it's very tough and durable. It can even withstand stains, scratches and the impact of hot pots/pans to a great extent. Since it's the third strongest stone on earth, quartzite is extremely resistant to weathering and cracks. Its impeccable strength also makes it a low-maintenance worktop for modern homes. You just need a damp cloth to wipe off its surface – that's all! In addition, this exotic stone is sure to turn heads on any place in which it is installed. Its unique patterns and textures are guaranteed to raise the status in any property, offering intrinsic value.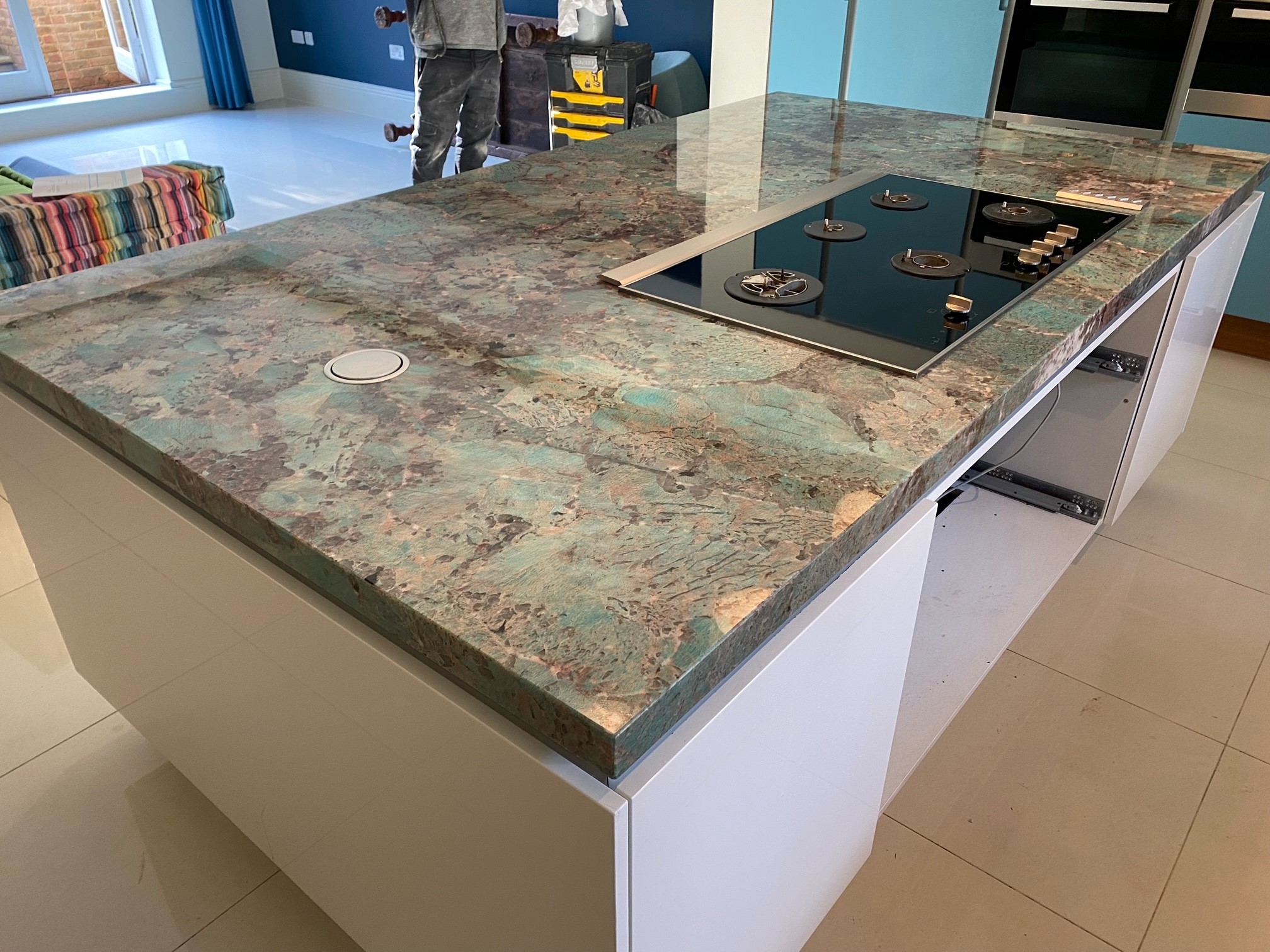 Why purchase quartzite worktops by My Kitchen Worktop?
The collection of quartzite worktops offered by My Kitchen Worktop often gets the attention of many architects and designers in the UK. Since we offer the most comprehensive range of quartzite materials in the UK, you are sure to find the ideal material for your project.
Whether they want to install it as a quartzite kitchen worktop, bathroom countertop or wall cladding, this material always leaves its mark. If you're planning to renovate your kitchen or any other area of your home or office, My Kitchen Worktop provides a wide range of quartzite colours and designs to choose from.
At My Kitchen Worktop, you get high-quality quartzite worktops that are elegant to look at and practical too. From super white quartzite to other bright hues and designs, My Kitchen Worktop provides a wide range of quartzite options to choose from.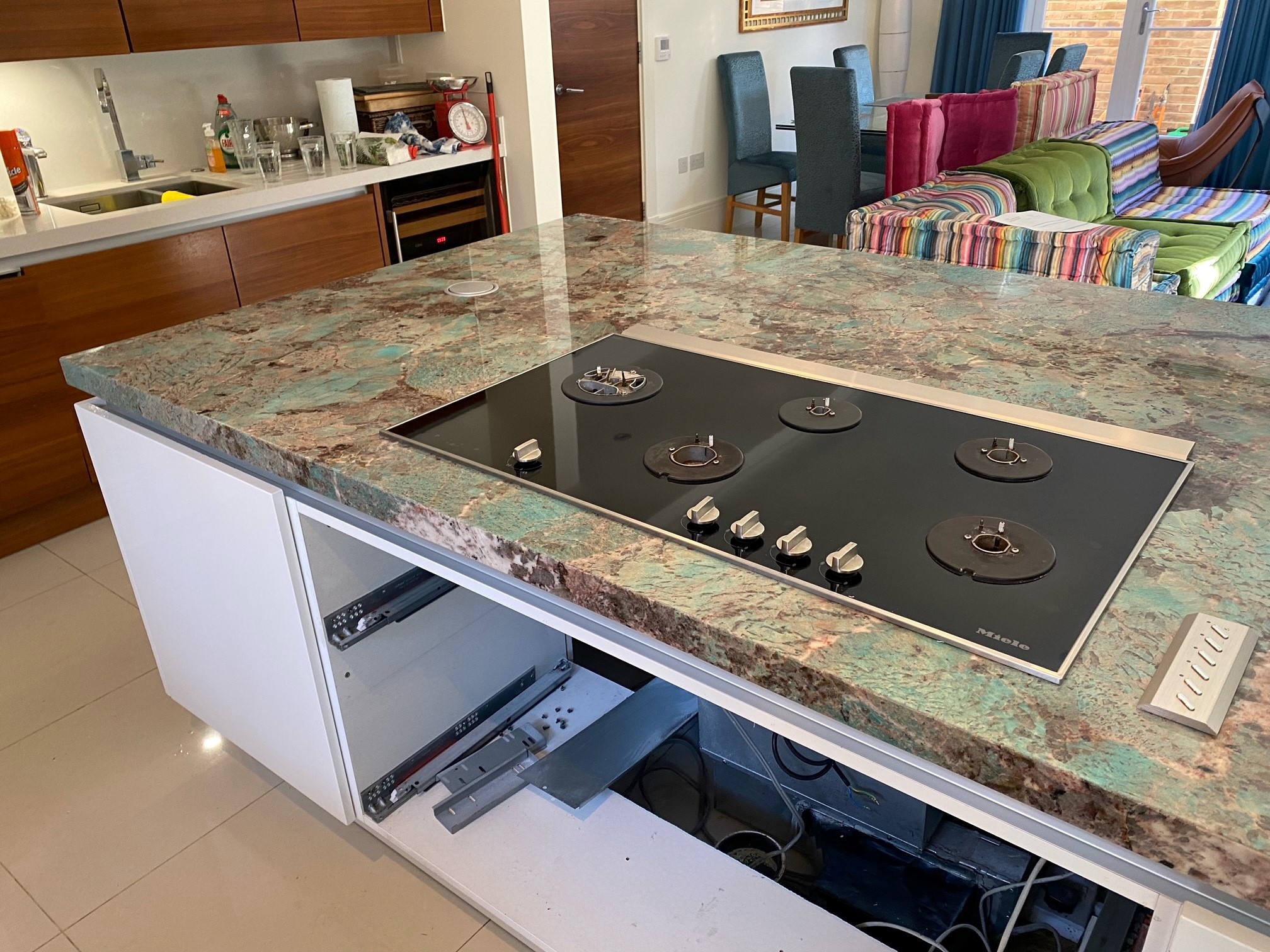 However, if you're looking for some new refreshing quartzite colours, here are some amazing options that we have recently added to oue collection, for your consideration:
1. Belvedere Quartzite: These quartzite worktops boast a deep dark backdrop contrasting with bright and dramatic gold veins. This Italian slab comes in multiple finishes, sizes and thicknesses that make it a wonderful pick for various installations.
Published by Jesus Alberto Mouzo