Granite worktops are generally known for their hardness and durability. It is true that granite is less prone to damages and stains than other materials such as marble, however, this does not mean that it doesn't require some maintenance to keep its best look.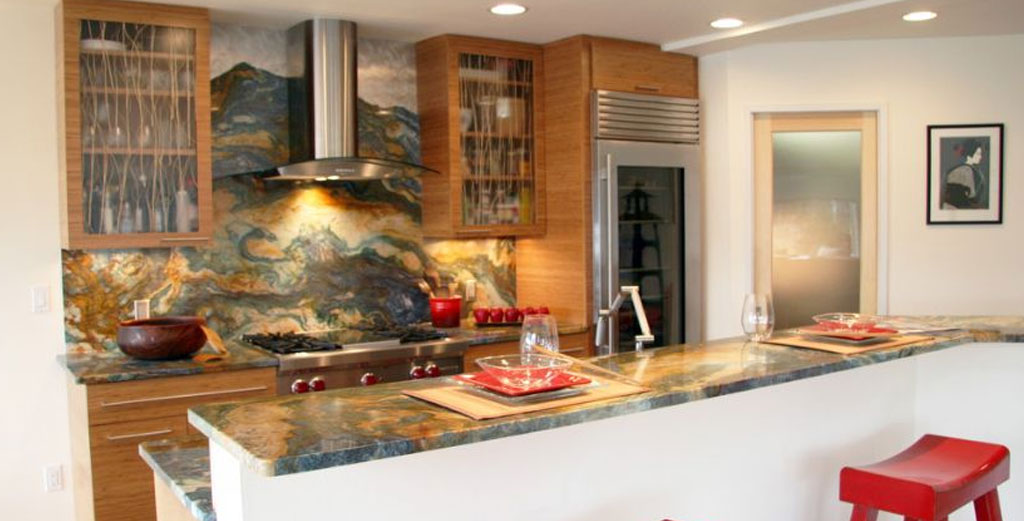 Today, we are going to give you a few tips to prevent your granite worktops from becoming stained beyond repair and, thus, ruining your entire decor.
Be gentle
First, it is better to keep things simple. As granite is a strong material, it does not need too much work and nor should you look for too many complex procedures. Use mild detergents or dish cleaning liquids with water to clean anything that falls on the granite countertops. It should work in most situations.
Avoid acid and alkaline solutions
The biggest enemy of granite is the very powerful acidic or alkaline solutions. Do not under any circumstances use lime juice or baking soda for cleaning granite. Strong chemicals can wear away the granite surface and ruin its lustre very fast. Even when you purchase cleaning liquids from the store, read carefully the product label to detect any possible damaging agent or ask someone at the store to find out if they are too strong for your top. If possible, look for something that has been specifically made for granite.
Act fast
Granite is less porous than marble. Nevertheless, if you leave anything like coffee or juices on it for too long, it will end up soaking in. This can also lead to discolouration, which can be an absolute disaster for your decor. Wipe off such spills as soon as you see them and wash with water and a mild cleaner without wasting any time.
Don't expose your worktops to excessive heat
Try not to place hot saucepans or pots directly onto your granite worktops for long periods of time. Granite is naturally heat-resistant, but cooking residues and excessive heat in a concentrated area can damage its surface. The use of a heat-resistant pan support or mat is recommended.
Use chopping boards or a butcher's block
Granite is also a very hard material, but constant use of sharp knives or similar cooking tools may damage its surface and leave marks on it that will ruin the appearance of your kitchen. To avoid this, simply use cutting boards when cooking or, if you are looking for that professional look, install a butcher's block.
Seal the surface
Finally, if you do feel that the granite kitchen worktop requires more protection, seal the surface. Generally, any stone supplier should be able to offer such services. In case they cannot do it, you can purchase sealants yourself, looking out for a good brand with reliable and proven track records. Please ensure you do carry out some research and find out what is appropriate in order to take care of granite worktops.