MATERIAL: Quartzforms MA White 102, 20mm thickness Area: Food Halls
My Kitchen Worktop was commissioned with supplying a rounded quartz contoured worktop to enhance the Food Halls at the King's College School in Wimbledon. King's College is usually referred to as KCS or KCS Wimbledon and is school located in Wimbledon in south-west London. The material of choice was Quartzforms MA White 102, a composite stone made out of quartz (94%) and resin (6%) which provides consistency in colour across all surfaces. Quartzforms is a German quartz manufacturer which utilises cutting-edge Breton technology to produce their quartz products. During the Breton process pure quartz is mixed with resins, is then pressed to achieve a compact surface before being hardened in an industrial oven. The result is a versatile, highly resistant surface to impact, stain and scratches.
Mixed

Pressed

Hardened

Quartzforms

The client required recessed access at several points to accommodate the conveyor belt which delivers food to diners. Food is prepared and then placed on a conveyor belt. The belt carries all food around the room in a circuit, allowing diners to pick their chosen dish from the belt. This idea originated in Japan. Kaiten-zushi is the concept in which plates with food are placed on a moving conveyor belt that moves , passing by every seat and table in a restaurant. The food conveyor is a thin, narrow conveyor designed to fit within the small areas of a room.

R Roller type plastic top chain by Tsubaki
Surfaces have been produced to allow for a power transmission belt and its pulley to move the belt around the room.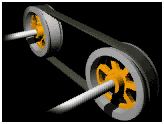 My Kitchen Worktop produced a 20mm thick white quartz surfaces with a contoured silhouette which was installed around the room in question. Manufacturing of the surfaces included curved shaping of all worktops which allow for the installation food conveyor belt.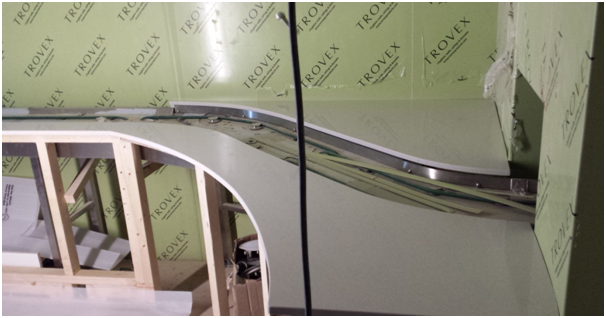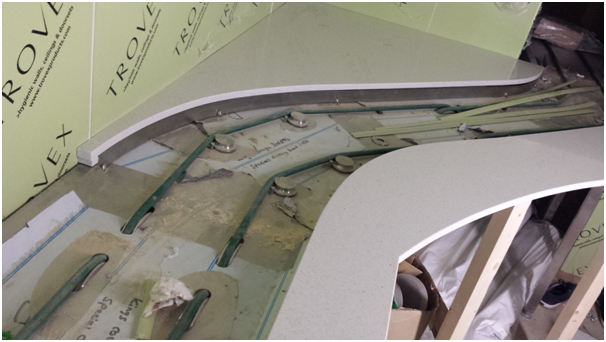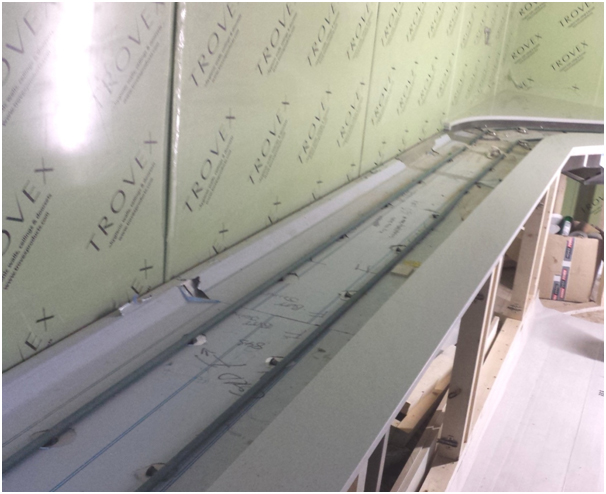 We have also recessed areas of the quartz worktops which would allow for the insertion of food warming plates and metal trays. Quartz is ideal for this type of application since it is highly resistant to heat. It is also a great conductor of temperature and it doesn't require sealing or resealing.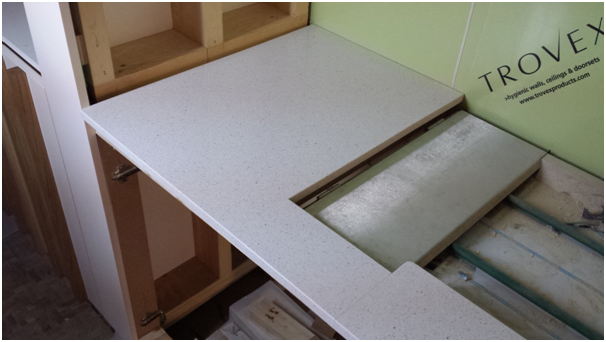 It requires very low maintenance mainly by day-to-day cleaning with soapy water and a kitchen cloth and/or towel. If you are interested in assistance with a similar project for quartz worktops in a food hall, restaurant or any other premise, please contact a team member via email or telephone 0203 0788912.