When you are planning a kitchen or bathroom renovation, finding the right worktop can be a daunting task. If you are someone who has his/her heart set on brilliantly white marble, then you must know that marble gets stained easily, and it needs high maintenance. So, it is important that you start considering the alternatives of marble. This post will list out some alternatives to marble. Keep reading.
A kitchen worktop should be such that it lasts through daily kitchen accidents. Choosing something durable yet elegant is a challenging task. Many people love the bright look of marble and its timelessness, but marble can scratch and stain easily. Everyday kitchen essentials such as coffee, lemon, vinegar and red wine can leave permanent stains on the marble. Carrara quartz has come quite close to Carrara Marble worktops in terms of texture and the look it renders.
If you want your worktop to look perfect all the time, then perhaps marble is not a right choice for you. Here are some great alternatives from Silestone worktops, Compac, and Caesarstone that provide a similar effect with better durability.
The Best Alternatives to Marble: Choose Your New Favourite Elegant Worktop
1. Silestone:
Silestone is made of 94% natural quartz, and it is highly resistant to stains, scratches, etc. Quartz is one of the hardest natural minerals; thus Silestone is super-durable.
• Ariel (Silestone)
The off-white colour with the natural hints of the veins makes Ariel a perfect alternative to Carrara marble. These natural patterns will surely provide your kitchen a timeless look.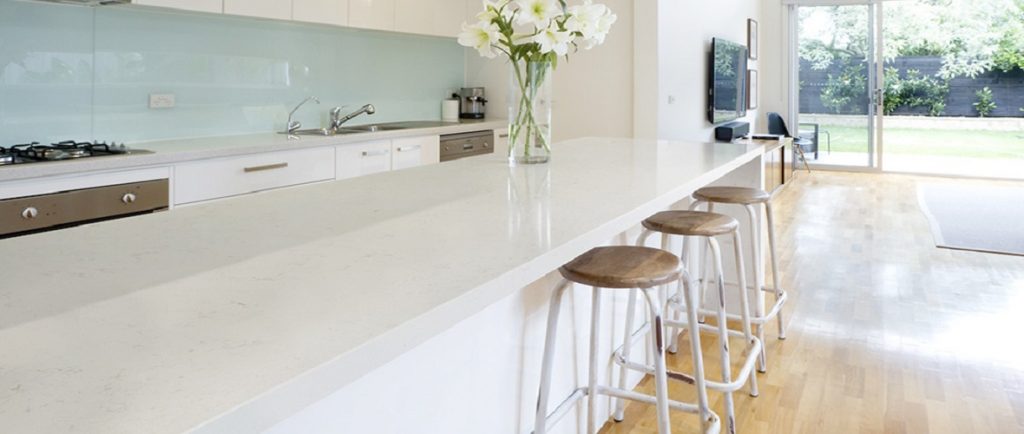 • Lyra (Silestone)
Lyra is perhaps the closest alternative to Carrara marble. It has a similar white base with grey veining just like marble, but it demands much lesser maintenance.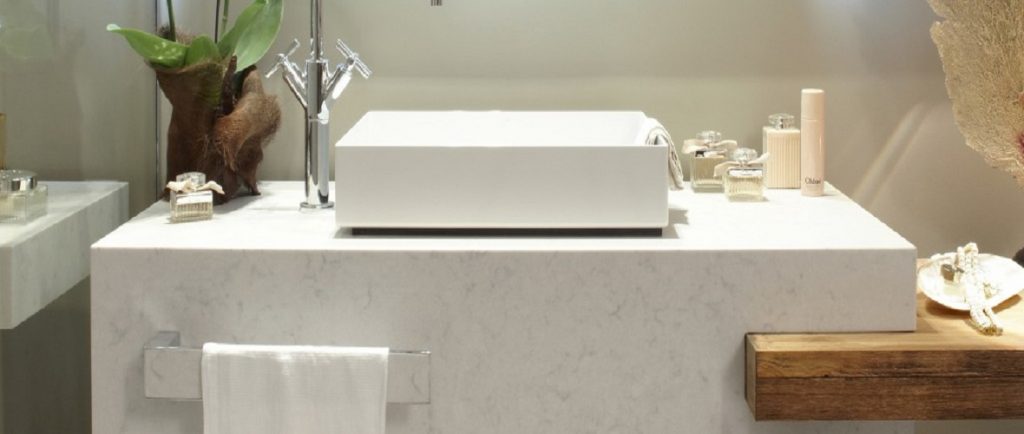 • Silestone Lagoon
It is a terrific alternative for marble. There are no worries of etching and staining. It is a white stone with subtle smudged veins, which makes it look similar to marble.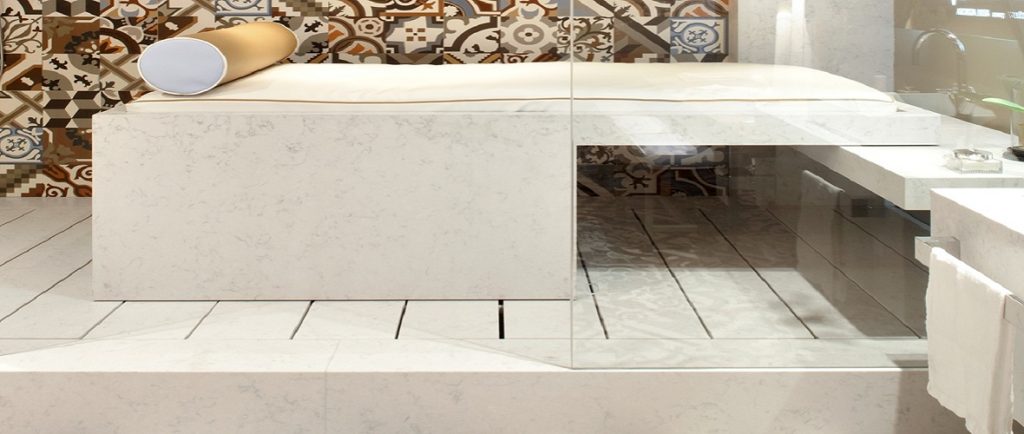 • Silestone Calacatta Gold
Silestone Calacatta Gold is much more neutral in tone. It is a rarer and pricier stone which has more defined strokes. It is a desirable stone and has brown and gold veins. It offers warmer tones to the house owners.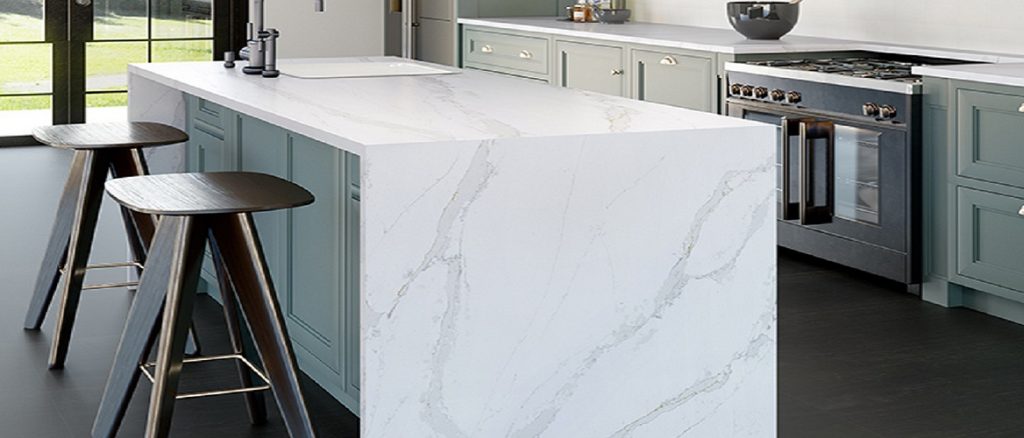 • Silestone Statuario
It is a composition of 90% pure crushed quartz and remaining 10% is resin. It provides a solid and uniformly coloured surface. It provides elegance with classic look.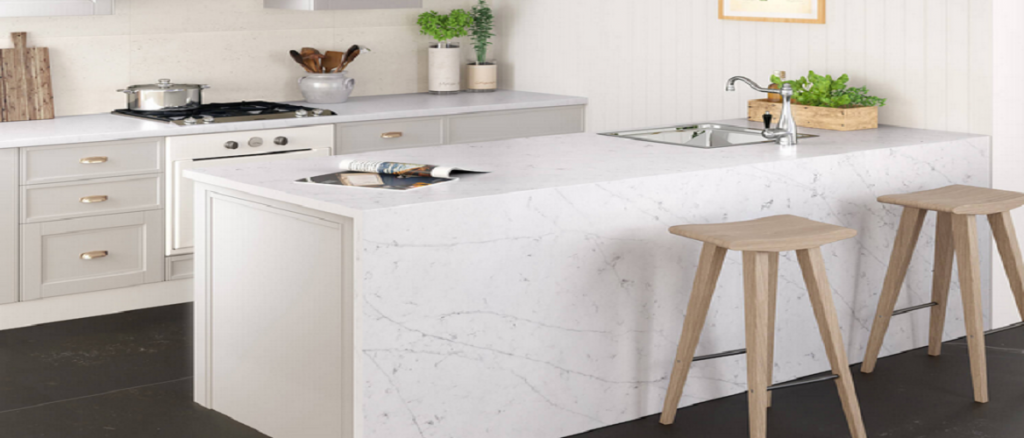 • Silestone Cygnus
It is the most popular Silestone with non-porous, scratch and stain resistant property. It can be easily used for kitchen worktop surface.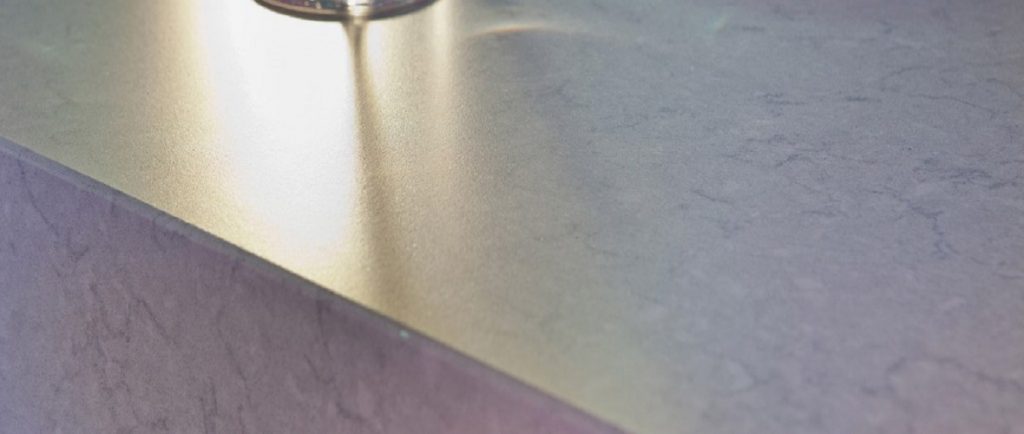 • Silestone Blanco Orion
Silestone Blanco Orion is an exclusive natural quartz surface used to decorate bathroom and kitchen. It's range of colour variations, texture and top-notch performance makes it perfect for use.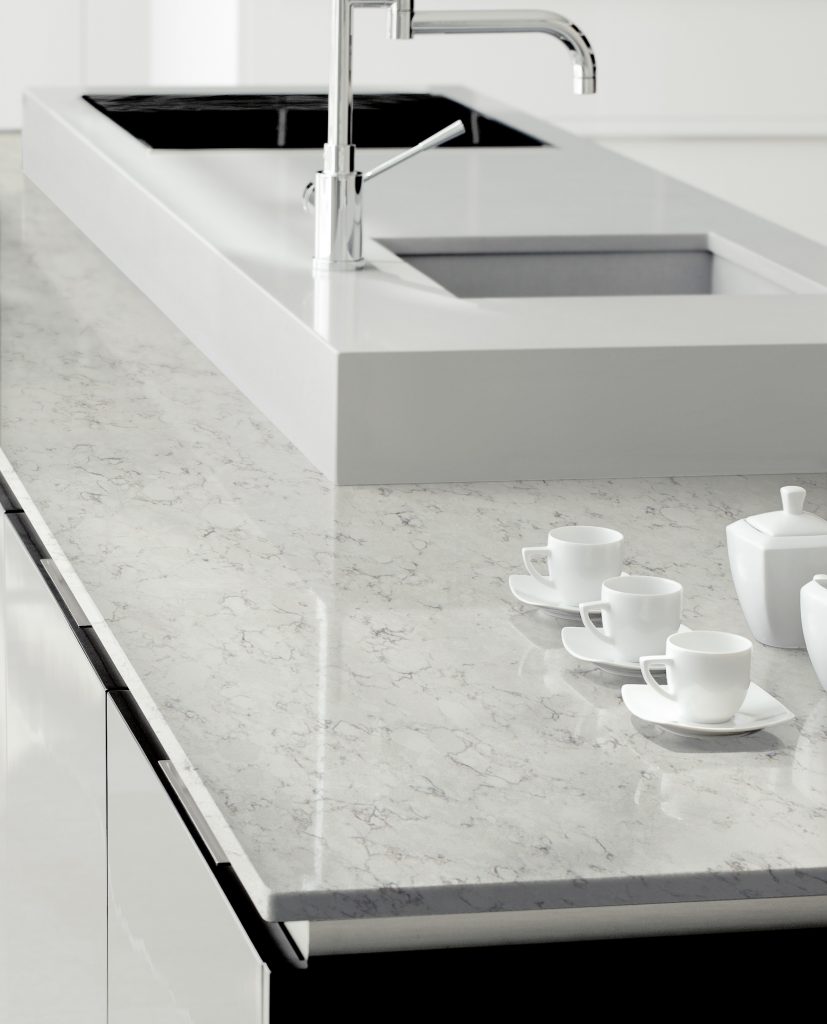 • Silestone Marquina
Marquina gives an exotic, smooth finish to the kitchen. This worktop surface is ideal for smart homes.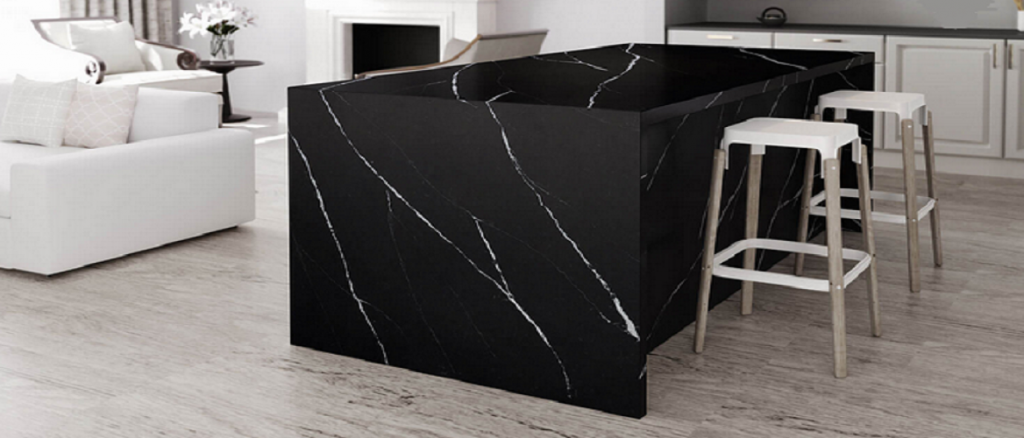 • Silestone Charcoal Soapstone
Since blacks are in the trend, Charcoal Soapstone Silestone gives a classic look to your kitchen.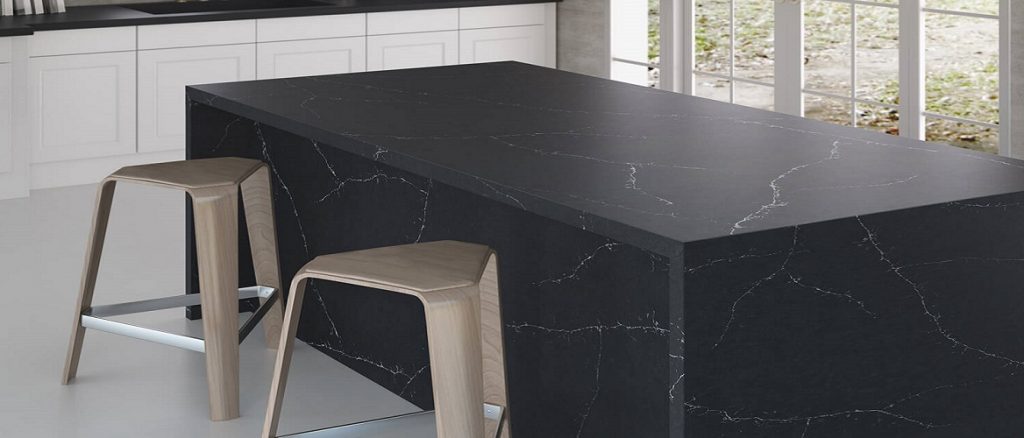 2. Compac Quartz:
Compac worktops are non-porous and stain resistant. Additionally, they are also durable, scratch proof and even resistant to extreme thermal conditions. These good qualities, combined with elegant colours and perfect finishes, offer countless possibilities for kitchen design.
• Compac Carrara (Compac)
Carrara quartz by Compac has a classic appearance, and it comes in the polished finish. Qualities such as minimal penetration, low maintenance, and durability make Compac Carrara a highly preferred option for bathroom or kitchen worktops.

• Compac Unique Calacatta
Absolute Blanc Compac quartz is the ideal choice for worktops as it is resistant and elegant looking. It is a versatile material that opens up the endless possibilities of its application in the kitchen design.

• Compac Perlino
Compac Perlino is popular for its smooth touch and flawless finishing as the kitchen worktop.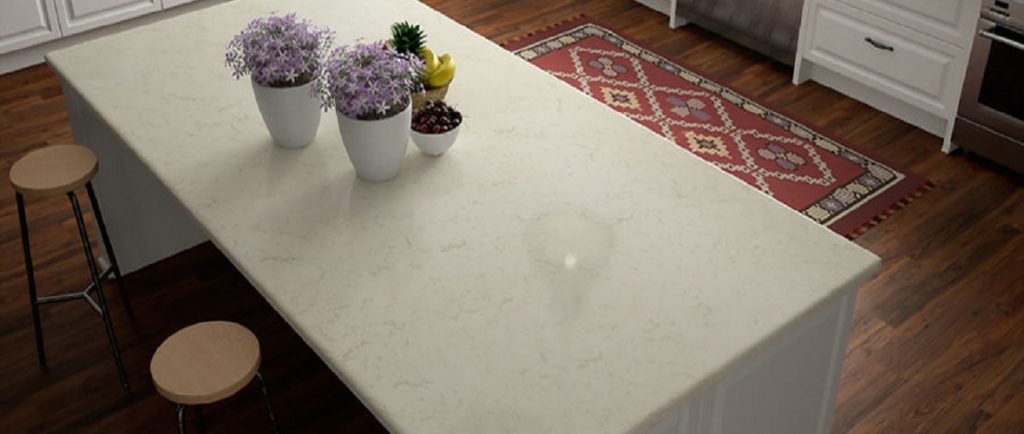 • Compac Portoro
Compac Portoro is known for its resistance and elegance of high quality, with a highly eye-catching appearance. These countertops are ideal for bathroom and kitchen interior furnishings.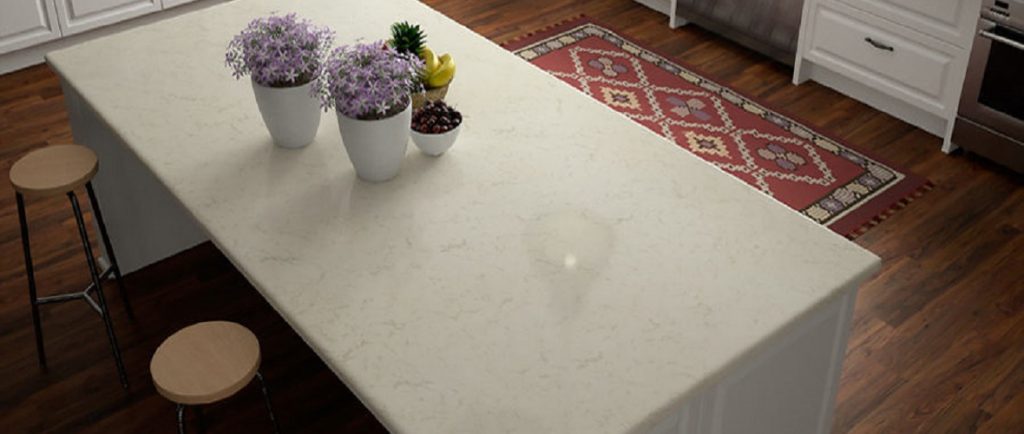 • Compac Noce
Compac Noce is a flexible material which is available in a varied range of pieces and decorative pieces.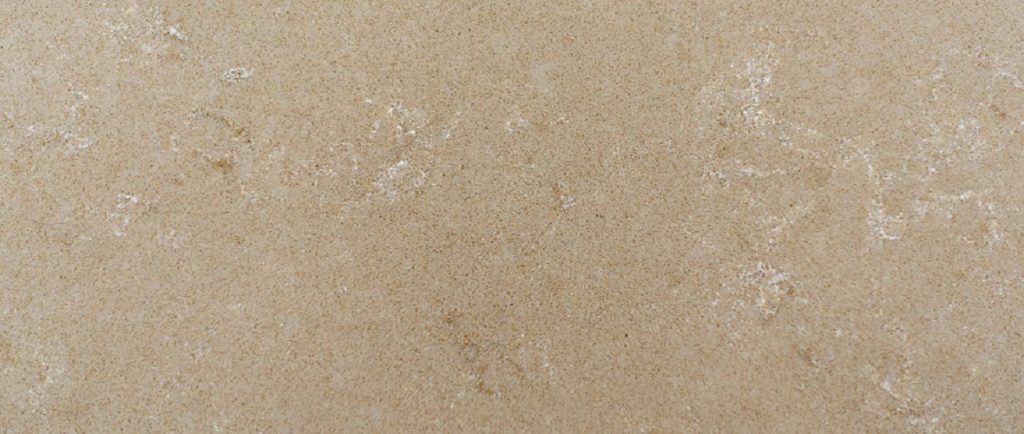 3. Caesarstone
Caesarstone is composed of 93% natural quartz worktops, and has a non-porous surface that requires minimal maintenance to keep them looking as good as new.
• Frosty Carrina (Caesarstone)
Caesarstone's Frosty Carrina is a good match for marble because it has longer veining similar to actual marble. It is available in warm white color. These non-porous surfaces are also easy to clean and maintain.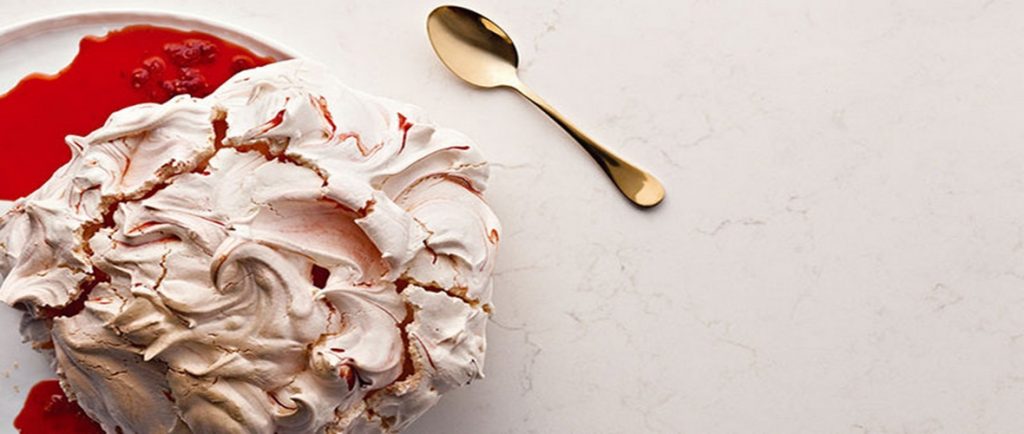 • London Grey (Caesarstone)
London Grey is primarily white with black lines. It is a much more practical worktop that truly brings the essence of marble.
With these great alternatives, you are all set to buy the perfect kitchen worktop for your home. They will certainly give your kitchen a bright and contemporary look. While not many stones can replace the elegance that is offered by marble, some of these stones come quite close and are easier to maintain as well.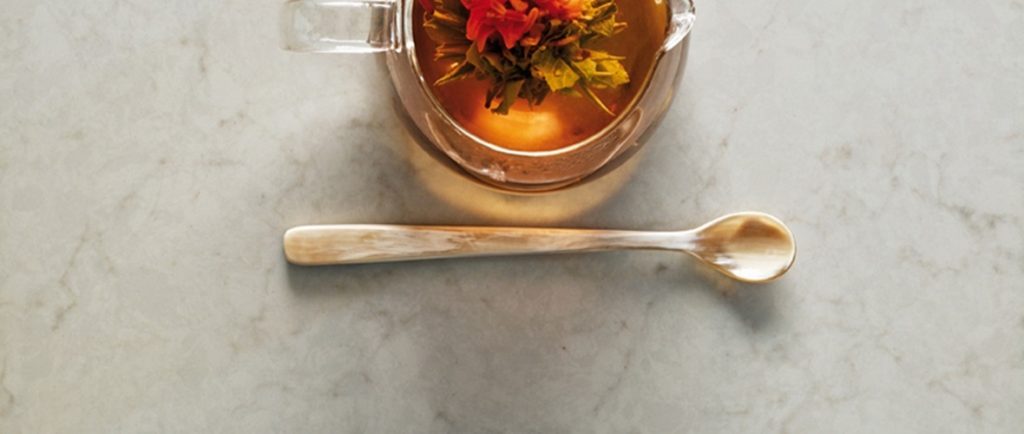 • Caesarstone Calacatta Nuvo
Calacatta Nuvo contains elegant, grey veins upon a white, opaque base. It gives a long-lasting impression and upgrades the quality of design finishes.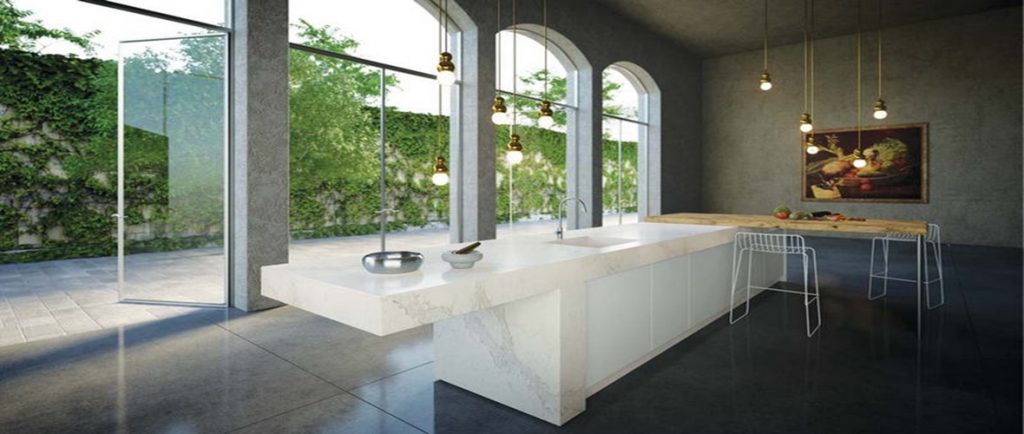 • Caesarstone Statuario Maximus
Statuario Maximus features broad warm grey veins, which is running extensively through its soft white base, making it look more wonderful.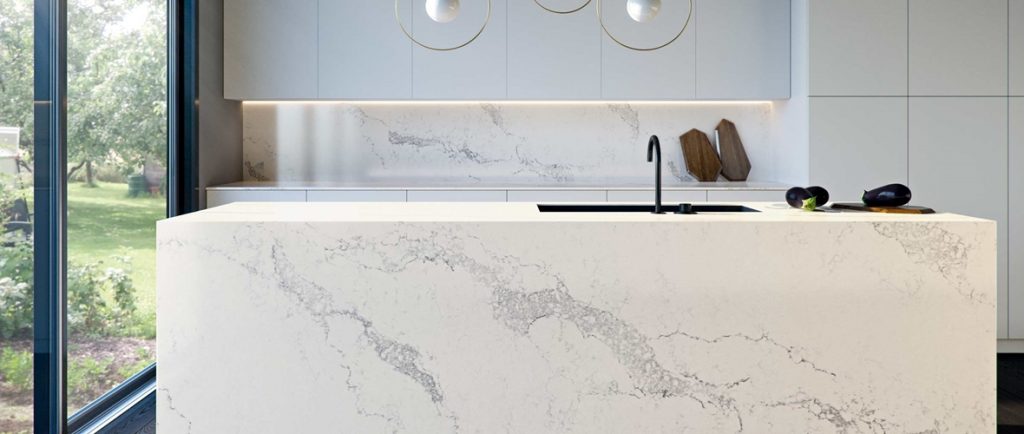 • Caesarstone Bianco Drift
The beautiful texture and classic look of Bianco Drift gives stylish look to the kitchen and bathroom.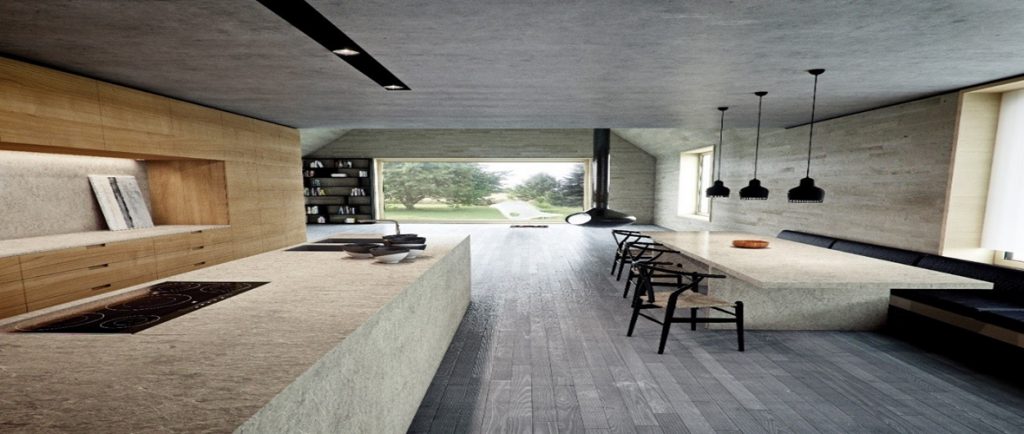 • Caesarstone Emperadoro
This worktop gives a smooth earthy feel to the kitchen worktop, thus making it more extravagant and flawlessly beautiful.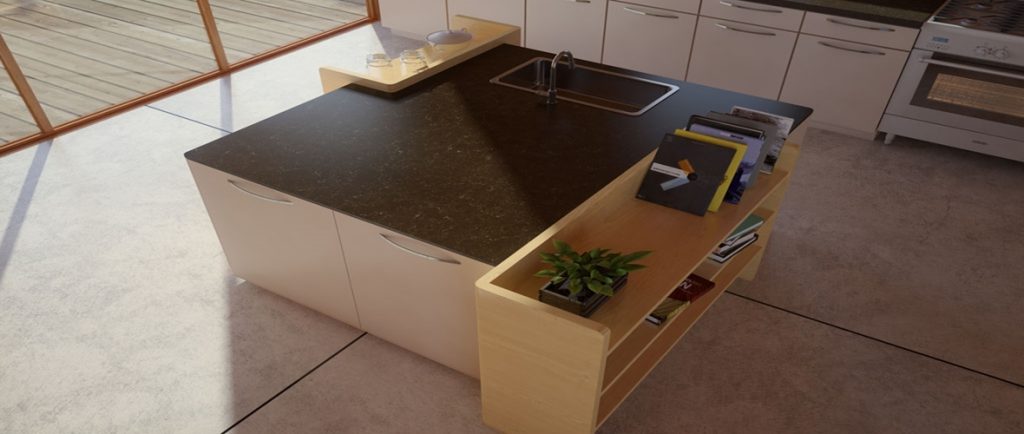 • Caesarstone Misty Carrera
If you're fond of mist and hue, then Misty Carrera gives a rich appearance to your kitchen and bathroom.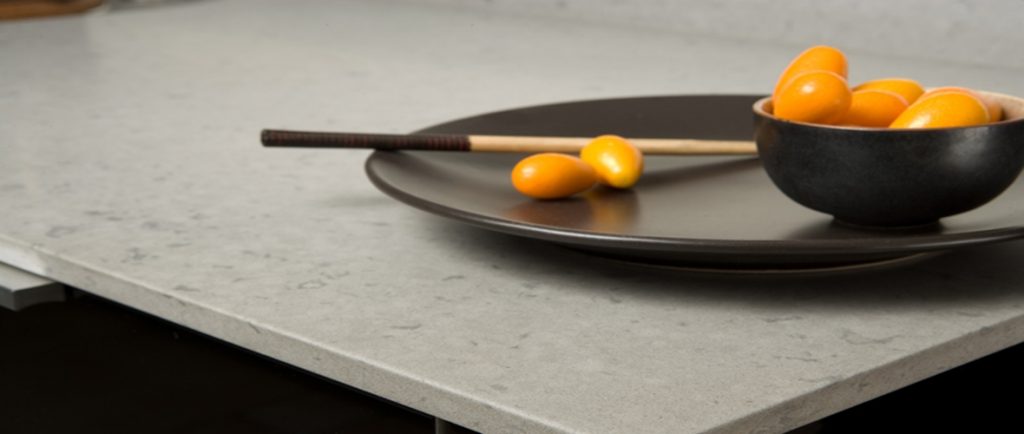 • Caesarstone Dreamy Marfil
The magnificent impersonate look given by Dreamy Marfil to your kitchen and bathroom slabs, makes it preferable for those wanting to give more personality to their home.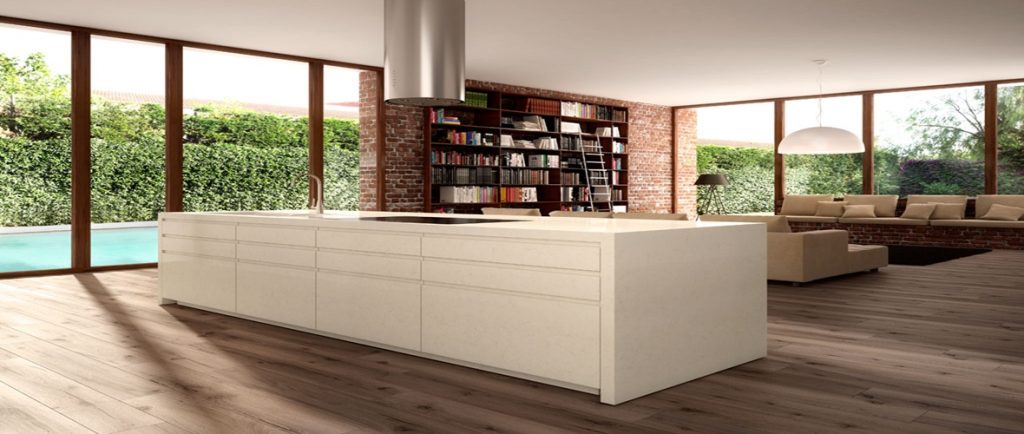 • Caesarstone Taj Royale
Your kitchen blended in Taj Royale means an exotic marble finish to your kitchen or bathroom.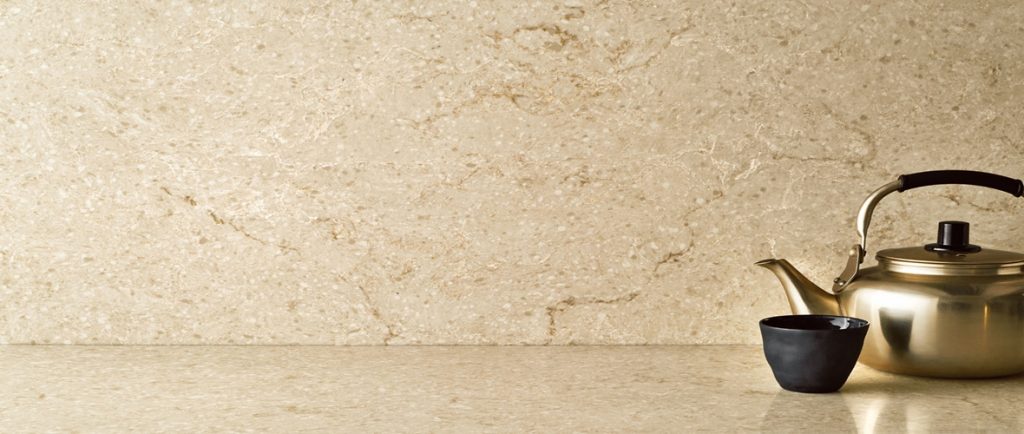 • Caesarstone Piatra Grey
Ideal for those preferring a sleek and sophisticated look, Piatra Grey has made its way into many homes.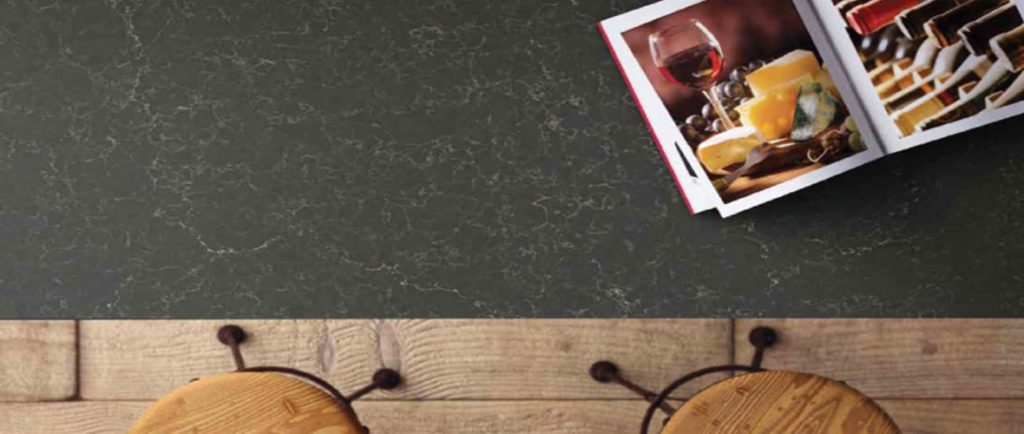 Published by Jesus Alberto Mouzo on February 16, 2017