Marble is one of the most commonly used materials for kitchen worktops, vanity tops and other applications that require beautiful and long-lasting surfaces, such as flooring and wall cladding in London. While numerous homeowners prefer natural marble, such as Carrara marble worktop, others prefer their engineered counterparts, such as Silestone, Dekton, Compac quartz and Neolith porcelain, etc. Let us have a look at natural vs. engineered marble: which one is better for you?
The classic and elegant look of surfaces made of marble makes it one of the most popular choices for architects, interior designers, property developers and homeowners alike. However, many homeowners now prefer their cheaper, engineered alternative. Selecting natural vs. engineered marble is a common problem for homeowners.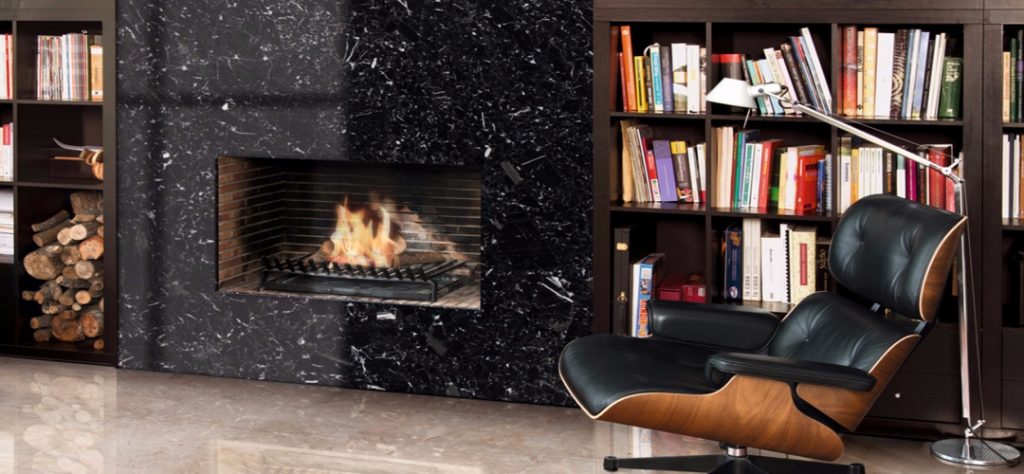 If you are also finding the selection process difficult, the below points can help you make an informed decision.
Price: Natural vs. Engineered Marble
One of the most important considerations when selecting a solid surface material is its cost. When buying natural marble, such as Carrara marble in London, quarrying and cutting costs are included, and this makes natural marble generally more expensive when compared to engineered marble which does not need to be quarried and is made at a manufacturing facility instead. Engineered marble also consists of a mixture of marble dust, polymers, gel coat and colour pigments.
While engineered marble is available in several colours and styles, their appearance is not on par with natural marble. The quality and elegance of natural marble are far better when compared to engineered marble, and an expert can easily differentiate between the two just by their appearance. This is one of the key points between natural vs. engineered marble.
Having said this, engineered marble can be very useful for projects in which a level of consistency needs to be achieved. Some examples are branding, which requires continuity in looks and colours across a company or outlets and branches of a company that needs continuity across the different outlets, portraying similar looks, pattern, and colour of the stone.
Natural marble, like Carrara marble worktop, are products which should be protected from staining and spillage. You also need to seal the surface once in every 12-18 months to ensure it remains as stain resistant as possible. Compared to natural marble, products made out of engineered quartz (Silestone, Compac quartz, Caesarstone, etc) are easy to care. Their non-porous properties require practically no maintenance, and they don't require sealing. If you needed to refresh your memory, here are our 7 Easy Tips to Take Care of Carrara Marble Kitchen Worktops. This will help you make a decision whether to use natural vs. engineered marble 
Engineered marble, AKA Composite marble, is manufactured. Thus, the amount and type of crushed stone used, chemicals used and temperature at which the marble is made have a substantial effect on the quality of the final product. As a result, the quality of two similar engineered marble surfaces can vary. On the other hand, natural marble is known for its mineral makeup in a particular type or colour of marble worktops.
Natural vs. engineered marble: both come with some advantages and disadvantages. It depends on the preferences of the homeowner as to which factors are more important to them. If the classy appearance of marble is what appeals you, it is better to go for natural marble. And if you are looking for a cheaper alternative, engineered marble can be a great choice.
Published by Jesus Alberto Mouzo on January 23, 2017