7 Easy Tips to Take Care of Carrara Marble Kitchen Worktops
Carrara marble has been a preferred choice for architecture, sculpture and home- renovation. When used in kitchens, it can add a dash of elegance to your kitchen. There are many takers of worktops made using Carrara marble in London. But, not all of them might know the precautions and after-care tips that need to be followed to maintain a marble worktops.
Marble is a fairly highly porous metamorphic stone and can be prone to staining. It requires more maintenance than other types of stone worktop, i.e . Caesarstone quartz surfaces, Silestone, Granite worktop etc.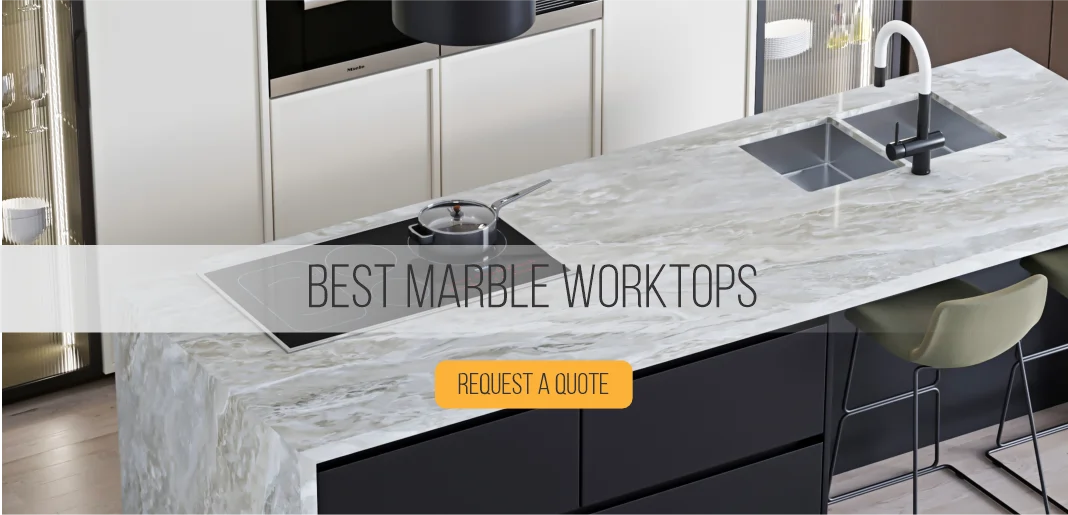 Bianco Carrara Marble with 50mm mitered front edges by My Kitchen Worktop for Italian restaurant 'La Casa Di Stefano' in Regent Street, London
Here are 7 simple tricks to keep your Carrara Marble worktops in an immaculate condition for a long time:
1. If something has got spilled over the marble worktop, the golden rule to be followed is to never let it dry and to wipe the stain off immediately.
2. Use a damp cloth (preferably soaked in warm water) to clean stains or dirt.
3. For stains which are difficult to remove, you may use mild detergent; but do not use harsh chemicals such as bleach, detergents or anything which contains alcohol. Even abrasive scrubbers and tile-cleansers should be kept at bay while cleaning Cararra marble.
4. Marbles are prone to etching, which means permanent marks on the surface of the worktop. These marks may look like cracks or burn if seen at certain angles. So, it is advisable to use cutting boards while chopping vegetables and fruits. Further, always put thickly-padded mats or jute pads underneath hot utensils before placing these on the worktop.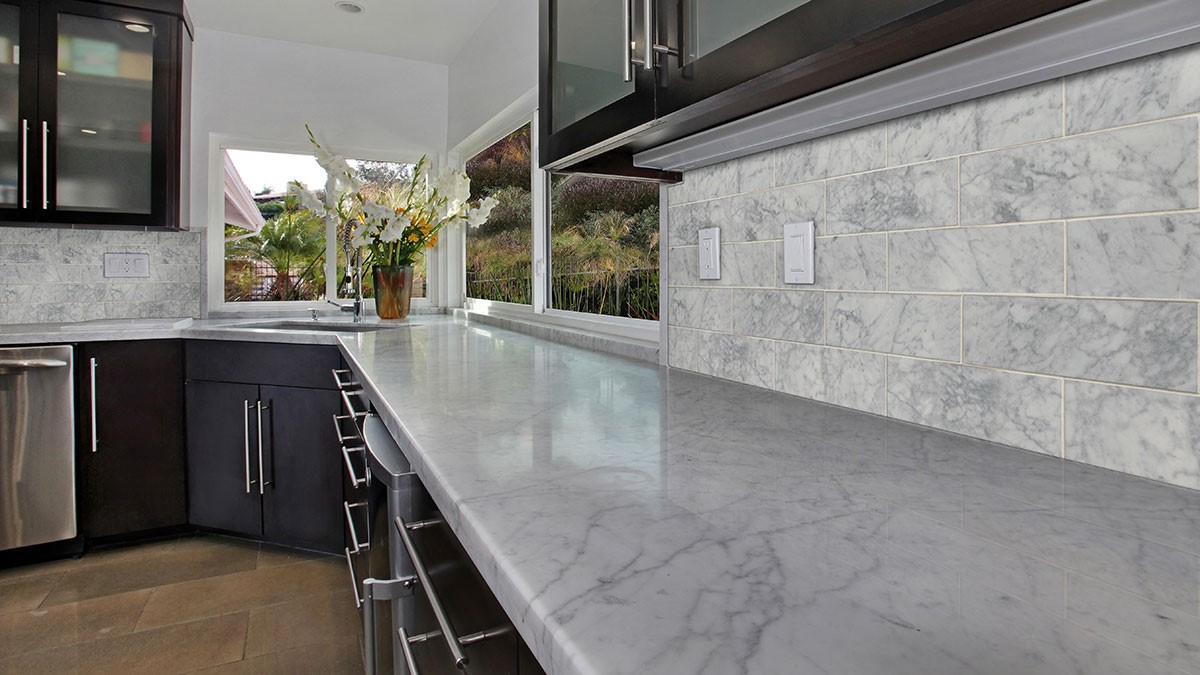 5. Development of 'patina' over time is an issue which might crop up if you are using marble worktops. While most people appreciate a unique patina gives personality to a marble piece (as a mark of their cooking history), those who do not like it should make sure that a good quality penetrating sealant is used and reapplied regularly.
6. In order to protect marble against acidic etching, topical sealants are a good option. But these are likely to wear off with time and lose their effectiveness because of heat and scratching.
7. Depending upon the finish of the marble worktop you have chosen, extra care is required to maintain the luster and smoothness of a marble worktop.
For e.g. – Marble worktops with polished finish are much more susceptible to etching if they come in contact with any acidic substances which includes household cleaners as well. These should be cleaned with a damp cloth only. In case, you are unable to remove the stain, consult your marble supplier instead of using any abrasive material or harsh chemical on the worktop.
So, what's your way of keeping your marble worktop scratch and stain-free? Let us know by commenting in the section below. Refer – 6 Alternatives for Carrara Marble Worktops.