Pros of choosing Quartzite for your worktop
Now, when you think about choosing a type of worktop for your kitchen, there are so many different choices. There are a number of different materials, styles, colours and patterns that you can choose. It's not a simple choice between granite, marble or quartz. There's so much more that goes into this decision.

Not only does your worktop have to go well with the appliances and the rest of the house but it also has to be of optimum quality. Something that is not only going to be visually appealing but also a sound investment which is going to pay itself off in terms of functionality. In this regard, there are so many options but if we scrutinize carefully, a good portion of us are bound to choose quartzite worktops. But, if you are still a little apprehensive about this decision, then we think we should make it much easier for you. There are a number of pros which may draw you to choose this material for the kitchen.
Colour consistent– One of the biggest pros of choosing quartzite is that the colours and patterns have a consistency about them. While almost all materials have a number of colour variation and patterns, there are always chances of a slight discrepancy. But if you choose white quartzite, then that is what you get. There is very little of having an inconsistency of colour or pattern with this type of material. Non-porous– While this may not seem a big advantage to the layman, it is necessary to understand that because of quartz being practically non-porous, there are less possibilities of anything spilling and seeping through the worktop.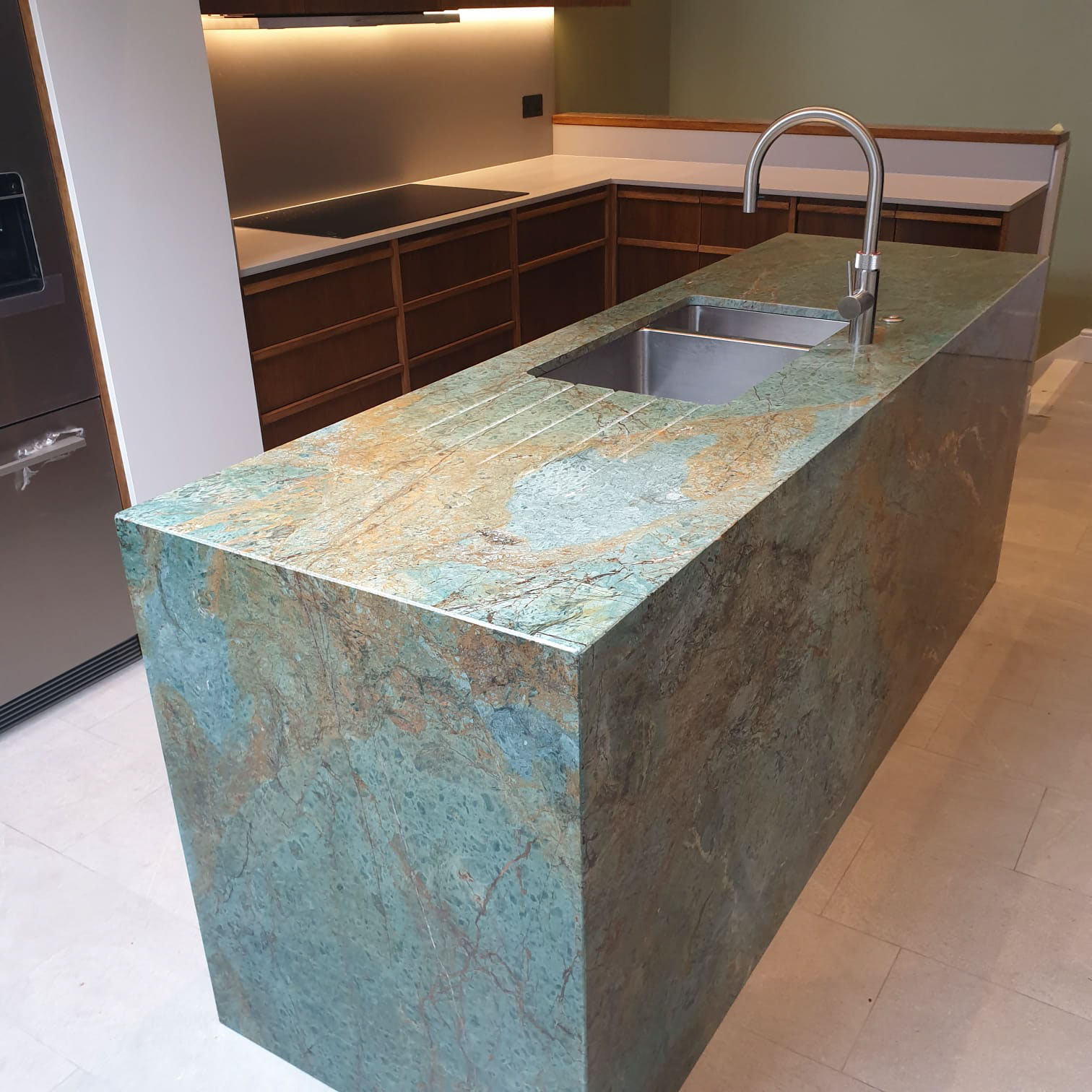 This means the worktop will also not stain as easily. Spills do not kill your kitchen worktop. Maintenance– While the worktop is not completely immune to damage, it is still a material that requires the least amount of maintenance due to the fact that they are non-porous. So, you do not have to regularly carry out the sealing process. Beautiful and not a health hazard– Another major pro is the fact that not only does it lend a very clean and sleek to your whole kitchen, it also does not make way for any kind of health concerns. If you are convinced and looking to but white quartzite worktops, we at My Kitchen Worktop have the expertise with this material and have the best options for you. Quality and professionalism guaranteed. Please leave a comment below.