Before deciding to modify your kitchen, looking at the latest trends is necessary. There could be many exciting and new ideas, which you might find suitable for your kitchen as well. So, here is a look at the top kitchen trends of 2020 you must know before making changes to your kitchen: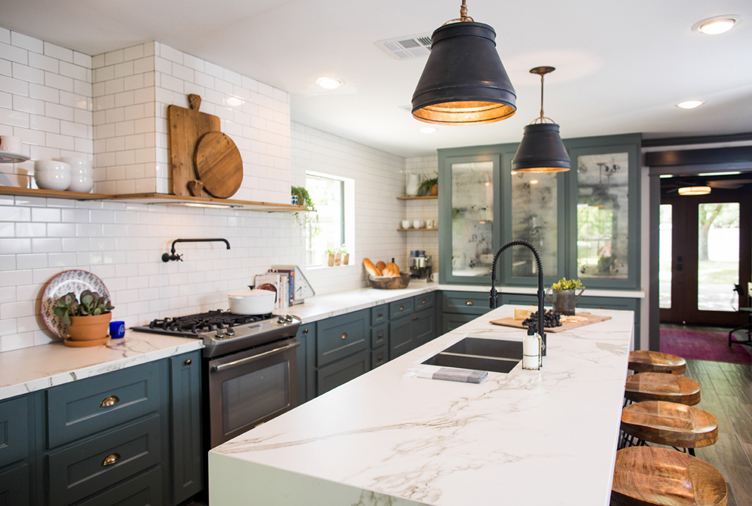 1. Double Kitchen Islands
Having double Islands in your kitchen makes cooking convenient, as it helps divide the area for meal preparation, serving and gathering. It gives a non-traditional and trendy look to your kitchen and adds to its beauty. This has been a popular new trend in recent times, and you may consider it for your kitchen as well.
2. Bring Dark Kitchen Worktops Direct to Your Home
The kitchens in London, as well as worldwide, are demanding are dark or natural woods. Dark kitchen worktops give a trendy yet simple and clean look to your kitchen.
You can bring contrast from dark kitchen worktops direct to your cabinets and splashbacks. The trend of dark worktops has been going strong recently and continues to grow in 2020 as well. If you are looking for a place to buy such worktops, MWK Surfaces is your answer. Here, you can find the best kitchen worktops London meeting your requirements.
3. Open Shelves
Open shelves are being used as the latest trend to bring more aesthetic and antique appeal to your kitchen. They allow you to be creative in choosing antique cookware, flowers and appliances that can be put on open shelves to give a gorgeous look to your kitchen. This decor idea or theme offers neatness and practicality to a kitchen.
4. Contrasting Worktops
Another big trend of 2020 and recent times has been the introduction contrasting worktops to your kitchen. As an example, whiter cabinets go well with dark worktops and give a sophisticated and warm ambience to your kitchen. Darker colours resist stains and are visually appealing. This trend brings a good blend of a modern and classic look to the kitchen.
5. Mix Lightings
This trend revolves around mixing something antique and enchanting like a chandelier with modern pendants. It comes out better than most would expect. It also brings more light to the kitchen. A brighter kitchen is essential to lift the mood and make everything visible while cooking. This trend adds both aesthetics and practicality to the kitchen.
6. Matching Worktops With Splashbacks
Matching the worktops with splashbacks creates a beautiful, clean and contemporary look. It brings uniformity to the style of your kitchen. Quartz worktops are a good choice to implement this trend.
Quartz worktops are easy to clean and come in a variety of colours and designs, which can easily match your splashbacks. At MWK Surfaces, you can find the best range of quartz worktops London to complement your cooking area.
7. Integrating Appliances into Cabinets
With the dawn of minimalism over kitchen trends, more and more people are going for integrating appliances like refrigerators and dishwashers into the cabinets. This is a brilliant way to save space and give a simple, modern and minimalist look to your kitchen.
To give shape to your kitchen per this trend you would require something like Silestone quartz worktops that come with a variety of designs and colours to match your appliances and cabinets. Silestone quartz worktops are strong and beautiful yet easy to clean or maintain.
To wrap up, you must keep these 2020 kitchen trends in mind before making changes to your kitchen. If you are based in London, My Kitchen Worktop offers a wide range of kitchen worktops to help you embrace these trends. They offer the best marble or quartz worktops London to meet your unique requirements. With their brilliant installation services, they bring kitchen worktops direct to your home and, you don't have to worry about anything.
Published by Jesus Alberto Mouzo on November 14, 2020