Whether it is for your kitchen or bathroom, when it comes to your home, you want to make sure that you have high-quality, visually appealing surfaces. The surface you choose will go a long way in making a difference in the design aesthetic, as well as to how long it lasts. Nowadays, you will find various stone surfaces to choose from, to complement any design or style. They are available in a plethora of finishes that will make your kitchen or bathroom look stunning. For the best surfaces for your home, choose Silestone as it offers a vast range of designs and finishes, such as Silestone Suede, Silestone Raw and Silestone Volcano finishes.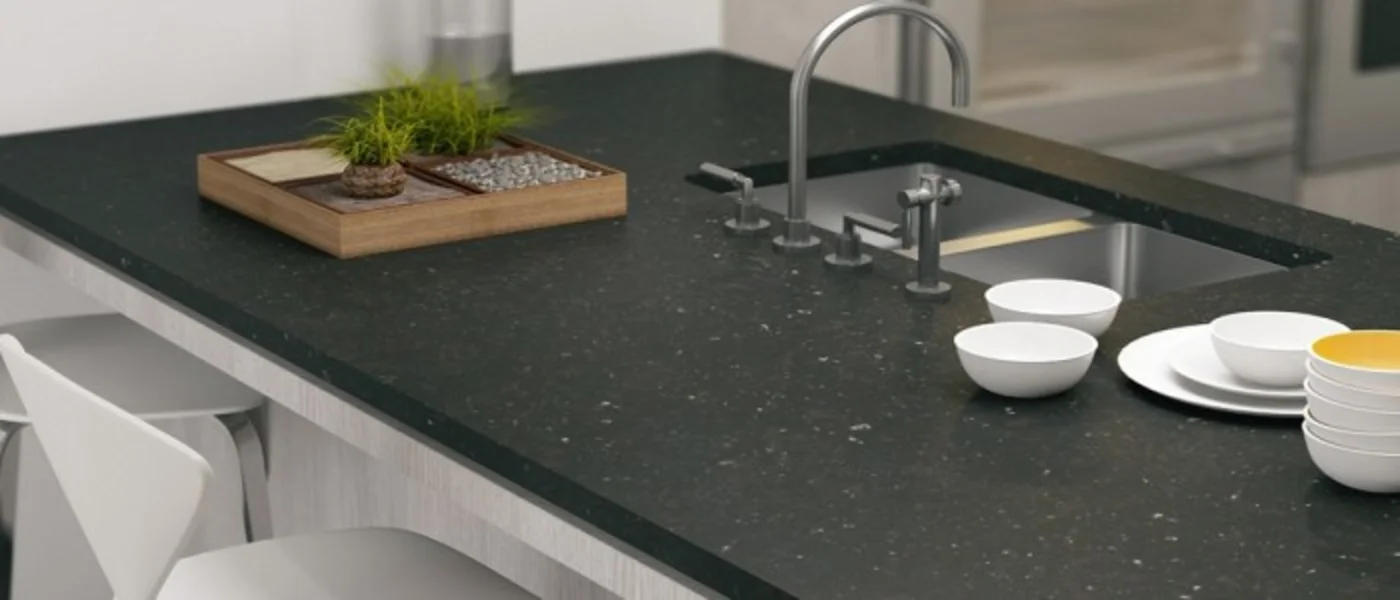 Silestone surfaces combine design and technology to create products that meet the demands of modern homeowners. Their surfaces are durable, highly resistant to blemishes and impact, and aesthetically pleasing. Also, these come in a wide array of colours, so you can be sure to find the perfect surface for your home. Additionally, there are different textures and Silestone finishes to help you create the look you desire for your interior. You may like a glossy finished surface in spaces such as your kitchen. In contrast, you may prefer a more slip-resistant surface in other areas, such as the bathroom. The possibilities are endless, so read on.
Check out the different Silestone finishes available to find the right one for your home.
Differences between Silestone Finishes
Here is a look at the differences between Silestone Volcano, Suede, Polished and Raw finishes, giving you an idea of which is best for your project.
Silestone Suede Finish

: Silestone's Suede Finish is a superb choice when you need

new surfaces

for your space. This finish is a

matte texture

that features a unique soft touch, offering high-quality consistency in colour. The Suede Finish by Silestone not only gives you a

luxurious-looking

extra matte surface, but is designed to deliver

high technological performance

as well. Silestone has integrated an exclusive

new treatment

to its product, which is why the Suede Finish is

highly resistant to stains and blemishes

, as well as to

heat

. Maintaining the surface daily is

easy and hassle-free

, ensuring maximum hygiene no matter where you install the surface. What makes Suede an excellent choice for your kitchen, bathroom or any other space is that it perfectly

complements the existing furniture

and objects in the room. As with all

quartz

products available, this type of Silestone finish is

naturally non-porous

and does not require any sealant or wax to enhance its tone. Finally, it is designed to

reduce the appearance of fingerprints

, which is a key feature if you are active in your house or office. if you are interested, you'll find more information here: "

What is Silestone Suede?

"
Silestone Polished Finish

: When it comes to the kitchen, this Silestone finishes are among the

most popular

choices. Similarly, it comes with several features that interior designers consider when specifying kitchen surfaces. One of the best things about this finish is that if you choose it for your worktop, you can also get a

matching sink

in the same material. You do not have this option with the Suede or Volcano finishes. Surfaces that have the polished finish are

incredibly easy to clean.

All you need to do is wash it down with a little surface cleaner and soapy water and allow it to dry. Maintenance of your kitchen worktop could not be easier when you choose a polished finish from Silestone. In addition to easy maintenance, the polish finish adds

glamour

to the room. If you choose a

patterned colour,

it will enhance its natural features with charm and grace. As mentioned earlier, when choosing Silestone Polished Finish, you can also choose an integrated sink in matching material. You can choose it in over

40 colours,

and the best part is that the

prices reduce each year

. If you want to add a little extra style and class to your kitchen, you should consider adding a Silestone Integrity sink to your kitchen design. You can choose from over 50 Polished Finish colours, giving you

countless options

to create your

dream design

. Some of the best-selling colours in the range of sinks from the manufacturer are Silestone Integrity Sink Blanco Zeus and Integrity Sink Silestone Lagoon.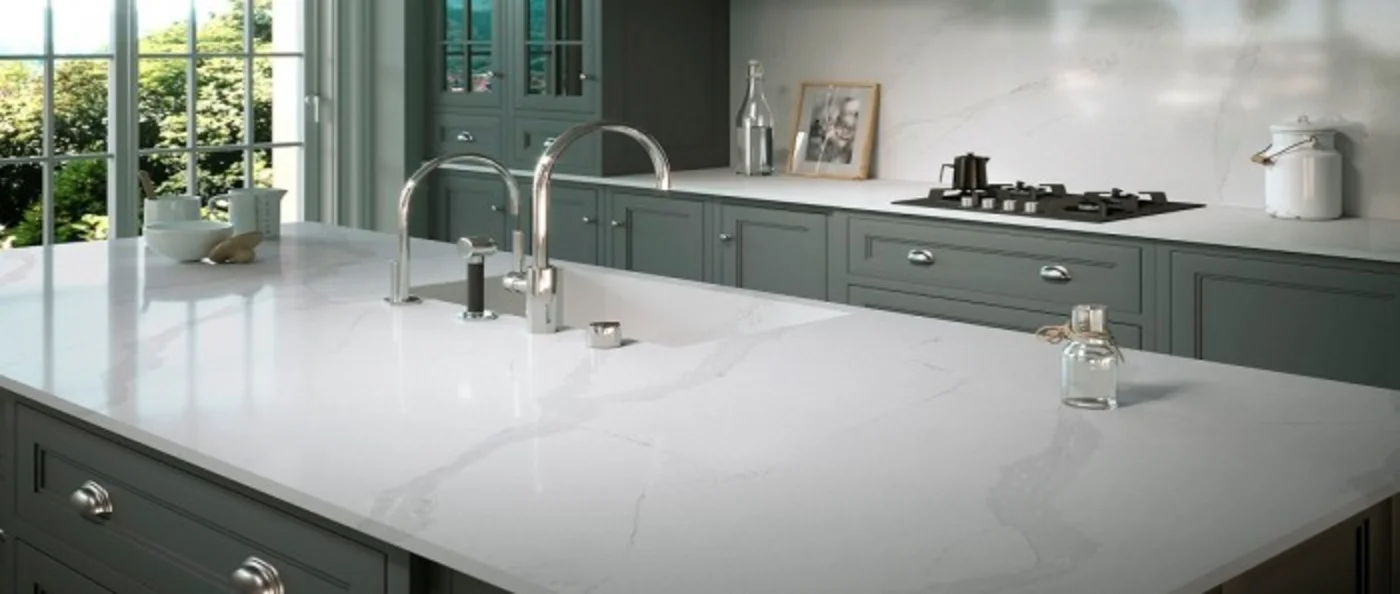 Silestone Volcano Finish

: These Silestone Finishes are yet another beautiful option for surfaces in your home. It features a distinctly

rustic

yet smooth look and feel. The

deeply textured

finish is a high-performance surface

ideal for any design

. At first look, it might not draw your attention like the Suede finish does, but if you look at it closely, you will find that the nooks and crannies that make the texture of this countertop appear as

vast cornices of igneous rock

. This gives it a unique look and feel compared to other Silestone finishes. However, what makes the Silestone Volcano Finish different from others is that it was specifically designed and made to

meet the demand of homeowners

looking for rugged surface materials. In addition, the surfaces are

suitable for demanding areas

such as

floors

, kitchens and bathrooms. Rustic and soft at the same time, this is an attractive surface that will complement almost any kitchen or bathroom. Because of its rugged texture, this finish can be used as worktops and

wall panels

.

Silestone worktops

has incorporated an

innovative treatment

to make the Volcano finish an easy to maintain surface. All it needs is a bit of soap and water, and you will find that it looks

as good as new

every time you wash it. When it comes to suitability, although Volcano works well in any type of environment, it is generally chosen for

rustic, industrial and urban designs.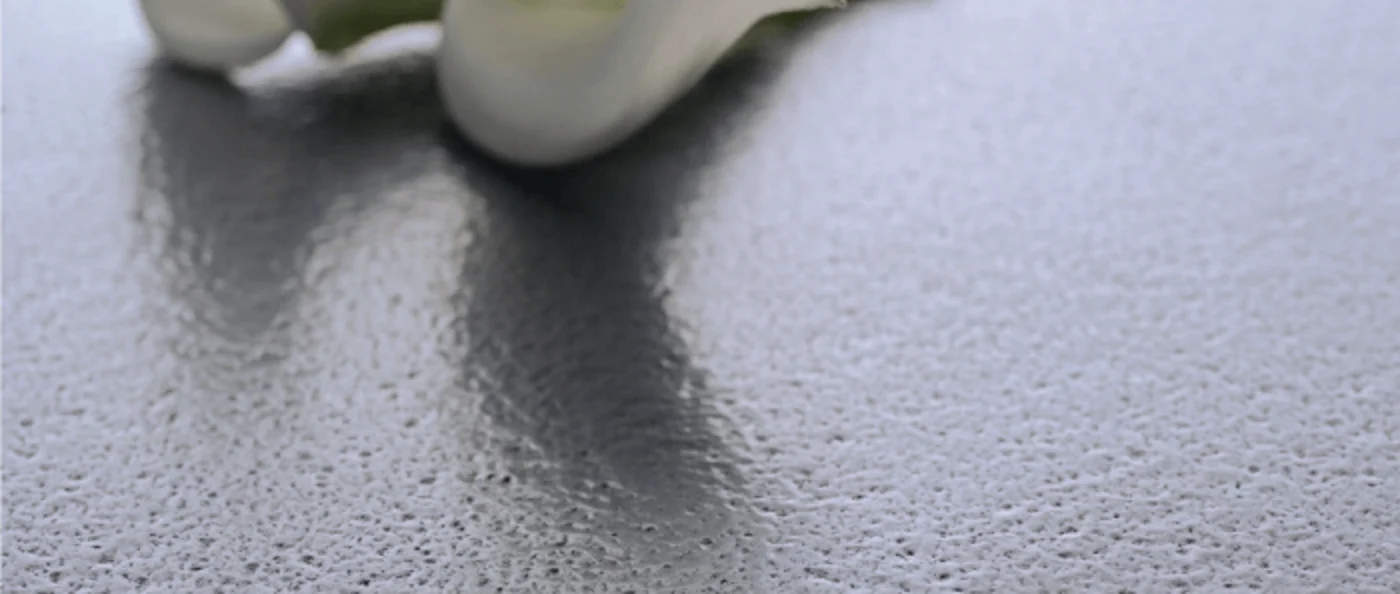 Silestone Raw Finish:

The Silestone Raw Finish is part of the Company's Loft Series and one of the top favourites for kitchen design. The Loft Series collection is inspired by the

industrial look.

For this reason, the raw finish is the perfect choice if you are looking for a surface to complement a

contemporary kitchen or bathroom design

. These types of Silestones finishes differ from other textures, as they masterfully replicate the

look and feel of

materials used in construction

. Traditional building materials such as concrete and cement take some of its inspiration too. What you get is a surface that combines a

cool, stark appearanc

e and a sublime

matte finish

that offers

subtle elegance

. Silestone Raw was launched at the end of 2018 in the UK, and it conceived with the

latest technological features.

This means that you will notice a substantial improvement with truly realistic look and feel of the materials. Silestone Raw finish should be your choice if your kitchen has a

modern, minimalist design aesthetic

. With its industrial look, it will complement chrome or silver fixtures and other design elements that you see in

contemporary design

and decor. This finish is different from the other Silestone finishes due to its

extremely low absorption of liquid

and

high resistance to impact

. It also has incredible resistance to scratching and stains.

The Best Silestone Finishes for Your Kitchen
As you can see, Silestone offers a wide array of beautiful quartz surfaces for you to choose from for your home. You can pick colours, textures and finishes based on the design of your kitchen or bathroom. The brand uses innovative technology to provide surfaces that are highly resistant to stains, scratches and other blemishes, as well as to impact or force. No matter which finish you choose, you will find that each one is easy to clean and maintain. When it comes to surfaces for your home, nothing comes quite close to Silestone.
The difference between Silestone finishes is that they are designed to match different styles or designs. The Suede and Volcano textures are perfect choices for classic designs, as they are smooth and elegant. The Silestone Polished Finish is a superb choice for all types of kitchen or bathroom design, while the Raw Finish is perfect for minimalist and industrial designs. Regardless of the decor that you have picked for your interiors, at My Kitchen Worktop, you will find a Silestone quartz surface to complement these perfectly. Choose from a plethora of amazing designs and colours to create the space you have always dreamed of.
Published by Jesus Alberto Mouzo on January 15, 2019