What are the disadvantages of quartzite countertops?
In the world of kitchen renovations, the choice of countertop material is pivotal. Quartzite for kitchen worktops, a beautiful and durable stone, is a popular contender. At MY KITCHEN WORKTOP in London, our extensive experience as providers and installers positions us to offer an in-depth look at the advantages and disadvantages of quartzite countertops.
A Closer Look at Quartzite
Origins and Composition
Quartzite originates from sandstone rich in quartz. The transformation from sandstone to quartzite occurs under intense heat and pressure, resulting in a rock harder than its original form. It's this metamorphic process that gives quartzite its desirable qualities.

The Advantages of Quartzite Countertops
Unparalleled Beauty
Quartzite offers a unique aesthetic, blending the whimsical patterns of marble with a broader colour palette. Its translucence can sometimes create a slight shimmer, imparting an opulent look to any space.
Hardness and Durability
Among natural stones, quartzite is notably durable, resisting most scratches and able to cope with daily kitchen demands.
Heat Resistance
Unlike some materials that can warp or discolour with high temperatures, quartzite remains indifferent to hot pots and pans, making it kitchen-friendly.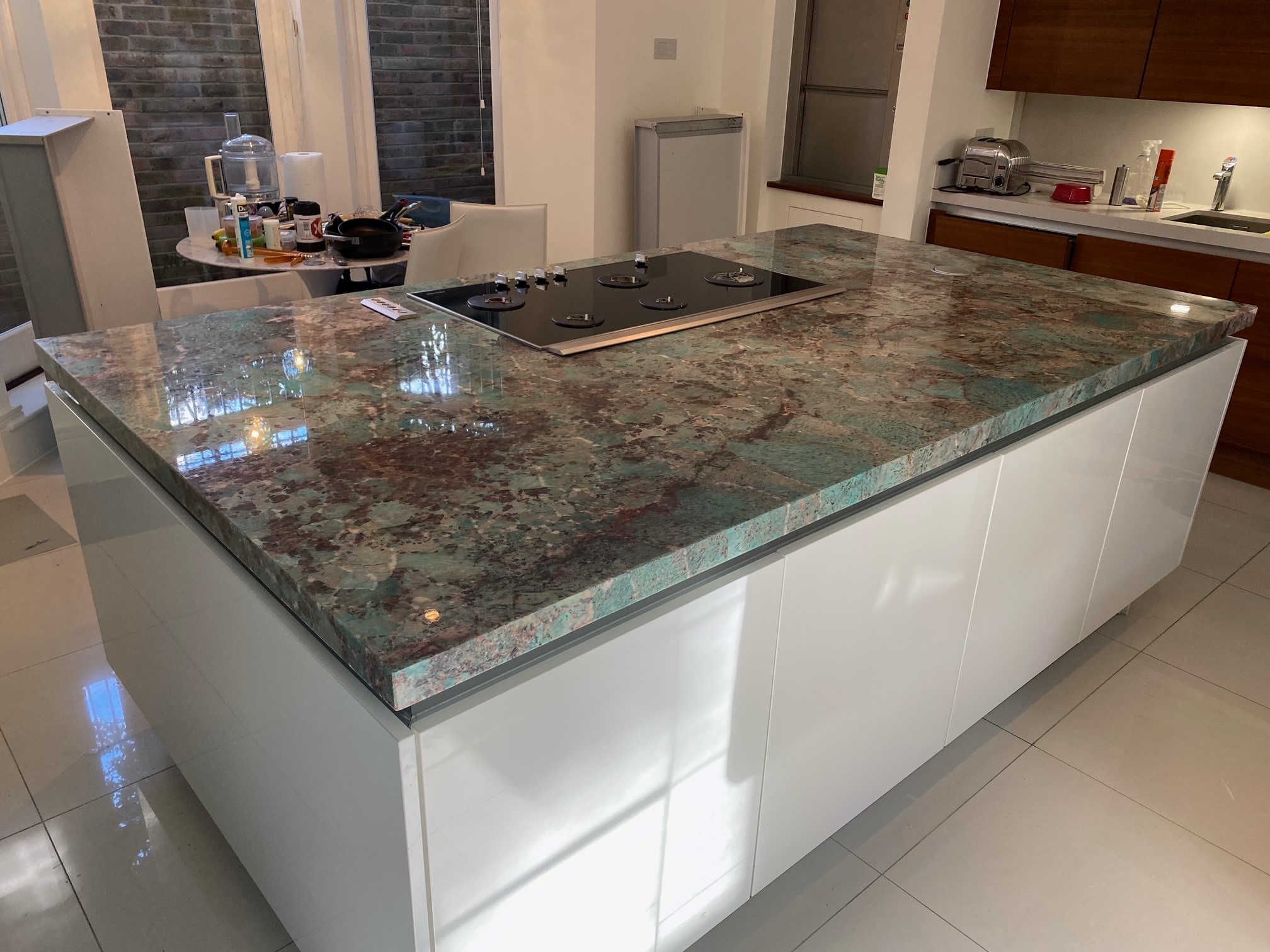 The Drawbacks of Quartzite Countertops
A Heftier Price Tag
Quality often comes at a price. Given its extraction and finishing processes, quartzite can be a pricier option compared to other stones.
Maintenance Demands
Periodic Sealing
To combat potential staining and retain its non-porous characteristics, quartzite requires sealing every one or two years.
Sensitivity to Acids
Acidic substances can etch quartzite surfaces if they're not cleaned promptly.
Limited Colour Range
Natural stones have inherent limitations when it comes to colour variety. With quartzite, expect hues in neutral whites, greys, and subtle blues.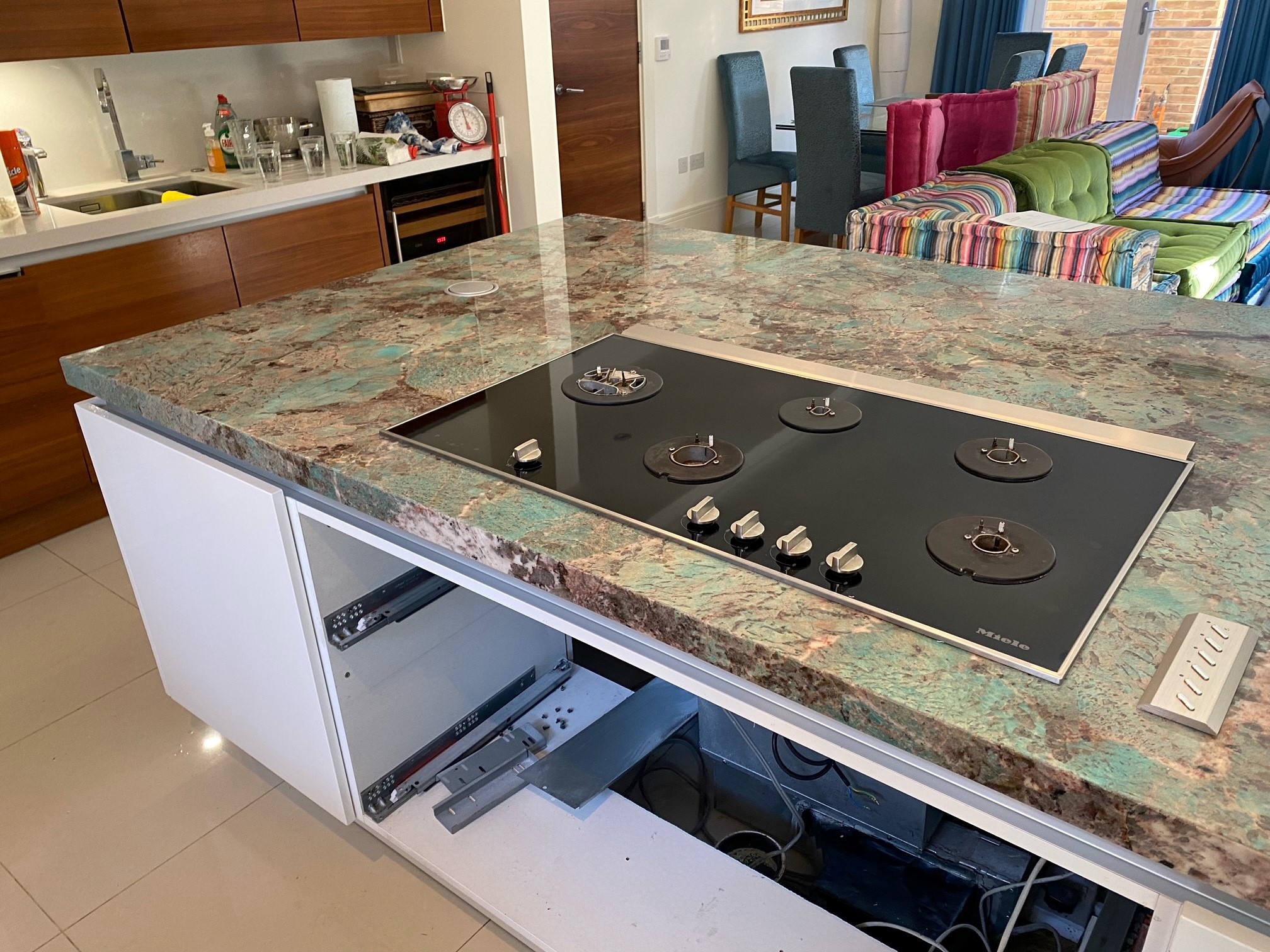 Weight Considerations
Being dense, quartzite is heavy. Such weight demands strong cabinetry for support and precise installation to avoid structural issues.
The Provider and Installer Perspective
The Importance of Expert Installation
Installing quartzite isn't just about placing a slab atop cabinets. It demands precision, ensuring the weight is evenly distributed and the surface is level.
Client Education is Key
An informed client can better care for their quartzite countertop. It's essential to impart knowledge about maintenance, potential issues, and solutions.
Customisation Options
While quartzite's colour range is limited, the stone's unique veining means each slab is one-of-a-kind. The right provider can guide clients to a piece that matches their aesthetic aspirations.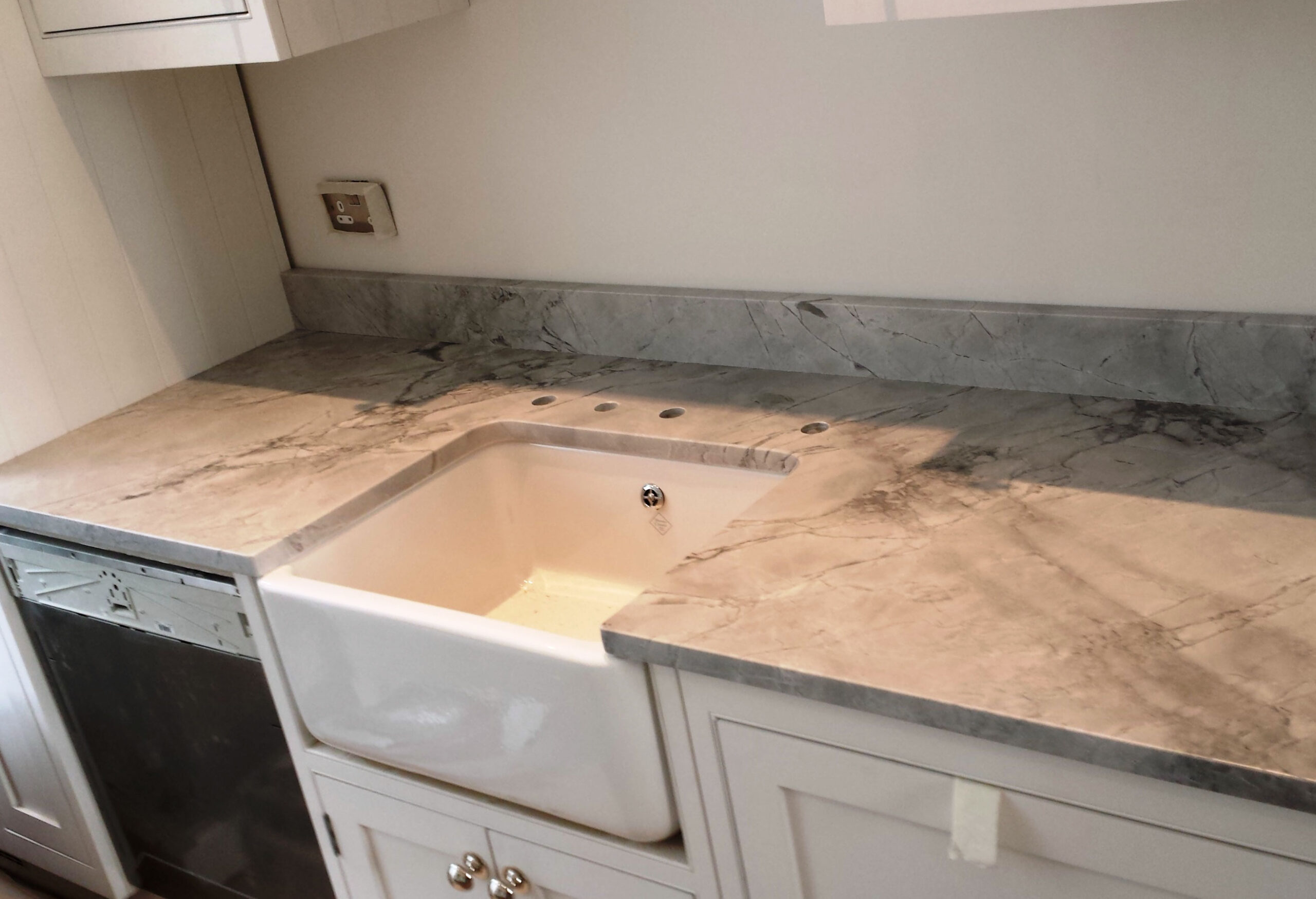 Beyond Countertops: Quartzite's Versatility
While kitchen countertops are the most common application, quartzite's appeal extends to bathroom vanities, backsplashes, and even outdoor kitchens. Its resilience and beauty make it suitable for various applications in residential and commercial spaces.
To Choose or Not to Choose Quartzite
Deciding on a kitchen countertop involves considering aesthetics, functionality, and budget. While quartzite offers undeniable beauty and strength, it comes with maintenance responsibilities and a heftier price tag.
For those in London, MY KITCHEN WORKTOP stands as a beacon of expertise in the world of countertops. We provide invaluable insights, quality materials, and impeccable installation services, ensuring your quartzite countertop is not just a purchase but a long-term investment.