Natural quartzite may not be as popular as granite or marble yet, although it is gaining a lot of interest across architects, interior designers and homeowners that seek materials that are distinctive for their unique beauty which may times resembles marble but offering the toughness and physical properties that are more similar to granite. This makes quartzite a great alternative to marble or granite worktops in kitchens, bathrooms and areas that require a sturdy stone that requires very little maintenance.
Its luxurious appearance combined with its inherent high resistance and durability makes natural quartzite a great option for a wide range of decoration and construction projects. Right from featured walls and outdoor paving to bathroom vanities and kitchen worktops with stunning splashbacks, quartzite with its beauty and physical characteristics is great for several applications.
Homeowners looking for quartzite for their home have a good number of options to choose from as this increasingly popular material is imported in many more types to the UK. Five of the latest quartzite materials from our 2018 collection that one can consider are-
San Simone

Straight from the quarries in Brazil, San Simone Quartzite offers a consistent mix of white and thick black streaks is an excellent option to add a modern appeal to any space. San Simone quartzite comprises a glossy white backdrop which provides a classic feel to its surface and displays striking veins in black that proposes a unique contrasting feature to any room in which it is displayed.
The material offers the beauty of natural marble without the problem of etching which is common with natural stones such as limestone and marble. The material works pretty much like granite but is softer and stronger than marble and limestone.
Copenhagen

The brown, cream, gold, and white natural stone with interesting patterns throughout the surface can be a great addition to any modern or traditional setting. Available in many different finishes, Copenhagen Quartzite is also quarried in Brazil where it is processed prior to its export to Europe and the United Kingdom. Top stone suppliers in London and the South of England offer this surface in thicknesses of 20mm and 30mm and a wide array of slab sizes for a host of residential projects.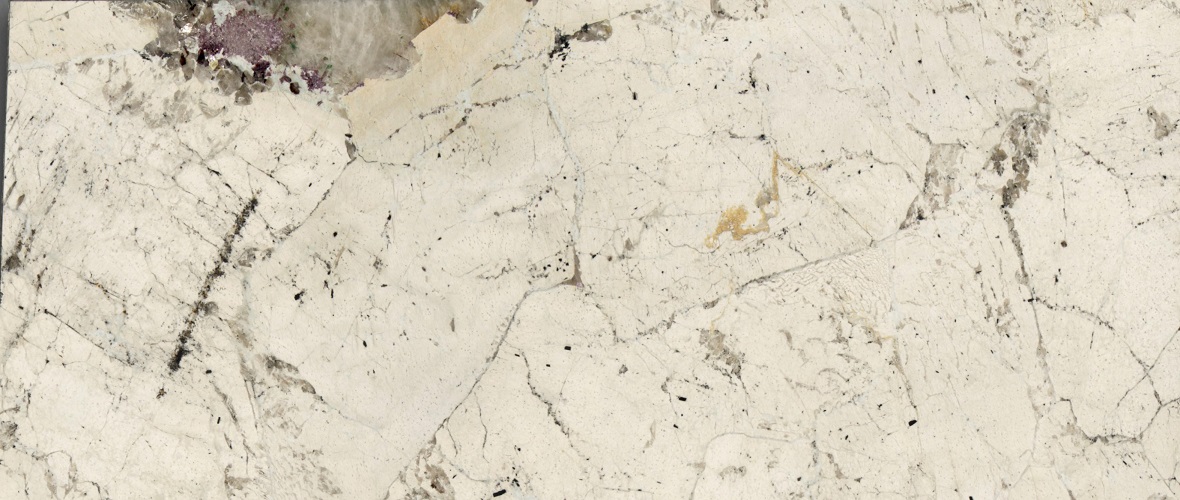 Roma Imperiale

Inviting colour palette and unique pattern is what best defines the beautiful Roma Imperiale quartzite. It has an off-white background which is criss-crossed with luxurious gold and ochre veining throughout the material. The striated design of the surface is highly versatile and compliments many design styles and other colours that may be included in any room. While the surface can be used for many type of different applications and installations, it is best suited for kitchen splashbacks that provide a focal effect and for worktops that require a quirky  natural stone.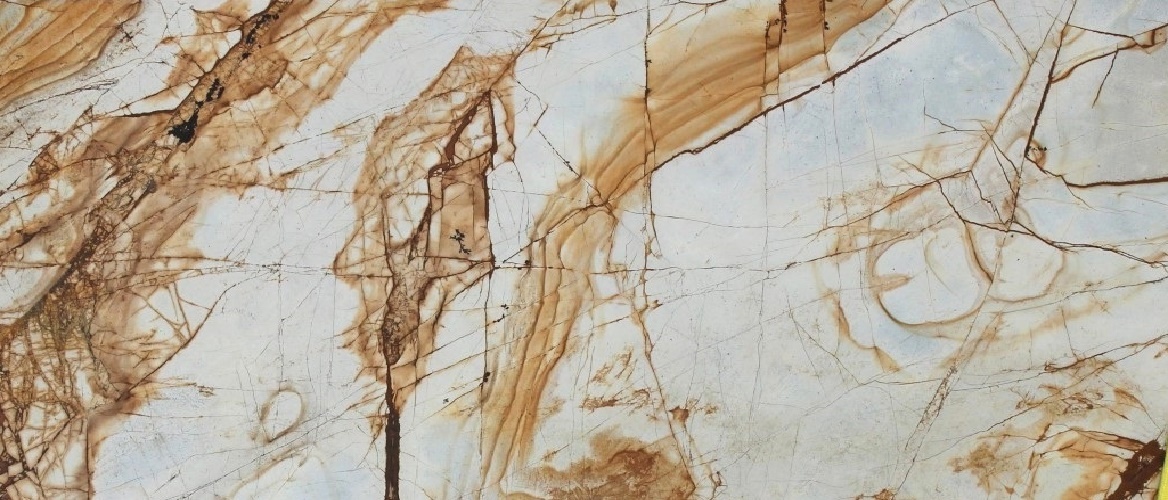 Exuberant Brown natural quartzite

Exuberant Brown Quartzite is as extravagant and exotic as its name. The bright and beautifully defined veining of the slab is probably one of its most impressive features. Uniform, long veins which characterize the stone's pattern make it look as luxurious, if not more so than marble. But this material comes with the superior durability and strength of granite. The surface can be used for a wide range of indoor and outdoor applications. Some of its more popular uses include bath/vanity countertops, kitchen worktops, exterior furniture, outdoor grills, and wet bars.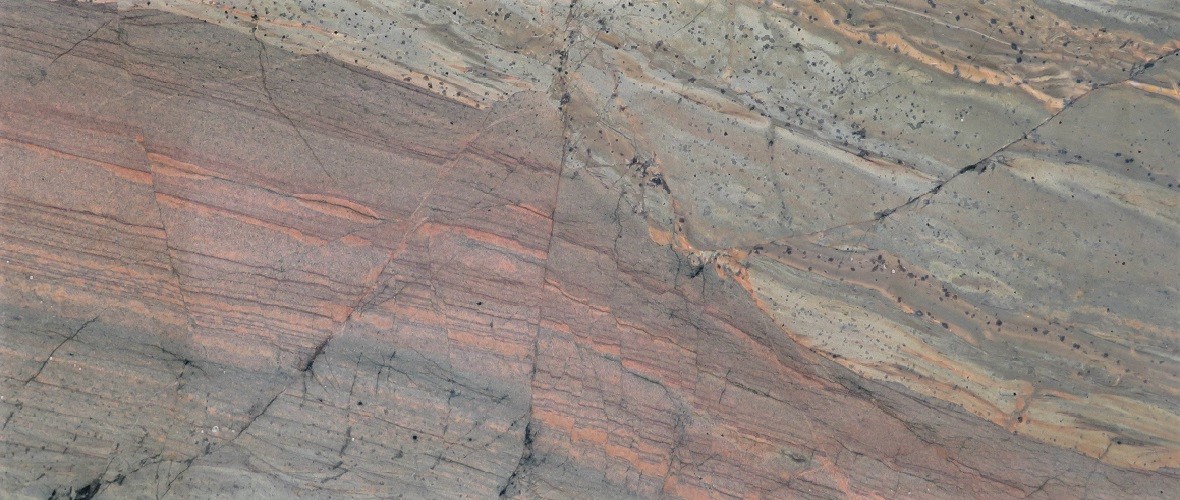 Belvedere

The deep dark background of Belvedere Quartzite beautifully contrasts with the dramatic and bright gold veins. The Italian slab is available in multiple finishes, thicknesses and sizes which make it a great pick for a wide range of installations and eclectic designs. Belvedere is a great choice as a natural stone material for creating accent walls, beautiful worktops, backsplashes, floors, or kitchen islands, these quartzite slabs are highly versatile and can easily add a lot of drama to any space. Belvedere quartzite is most popular in Leather finish as it provides a subtle dark base that offer striking elegance against well defined veining which is randomly present across each slab of this beautiful material.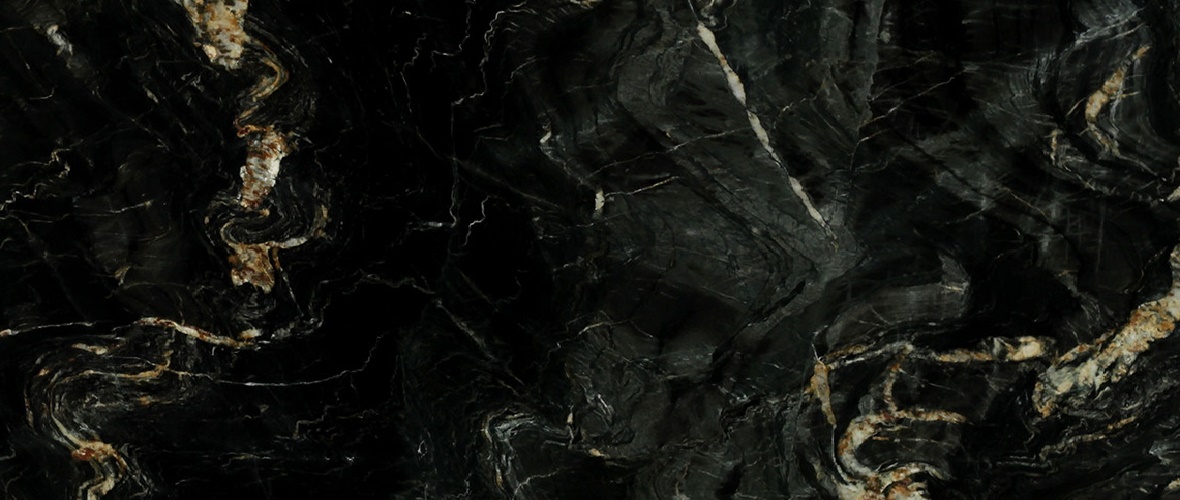 Natural quartzite has recently become a highly preferred stone by homeowners looking for a material that resembles marble but without some of its limitations. Quartzite is beautiful, strong and a perfect choice for many types of residential as well as commercial projects. If quartzite is your material of choice too, the options mentioned above are definitely worth considering.
Published by Jesus Alberto Mouzo on March 30, 2018