Quartz Worktop Cleaner
How to Clean a Quartz Worktop?
How There's not a worst feeling that discovering stains on your elegant, stunning kitchen worktop. Fortunately, Quartz Worktops display a very high stain resistance, but like everything in life, it isn't completely stain-proof. Certain food substances like food dyes as an example, may cause moderate to lightly staining on a quartz worktop. Luckily, it is possible to remove stains on Quartz Worktops. We are here to tell you how.
Can't seem to remove those stubborn stains from your quartz worktop? Here are some of the best methods to try: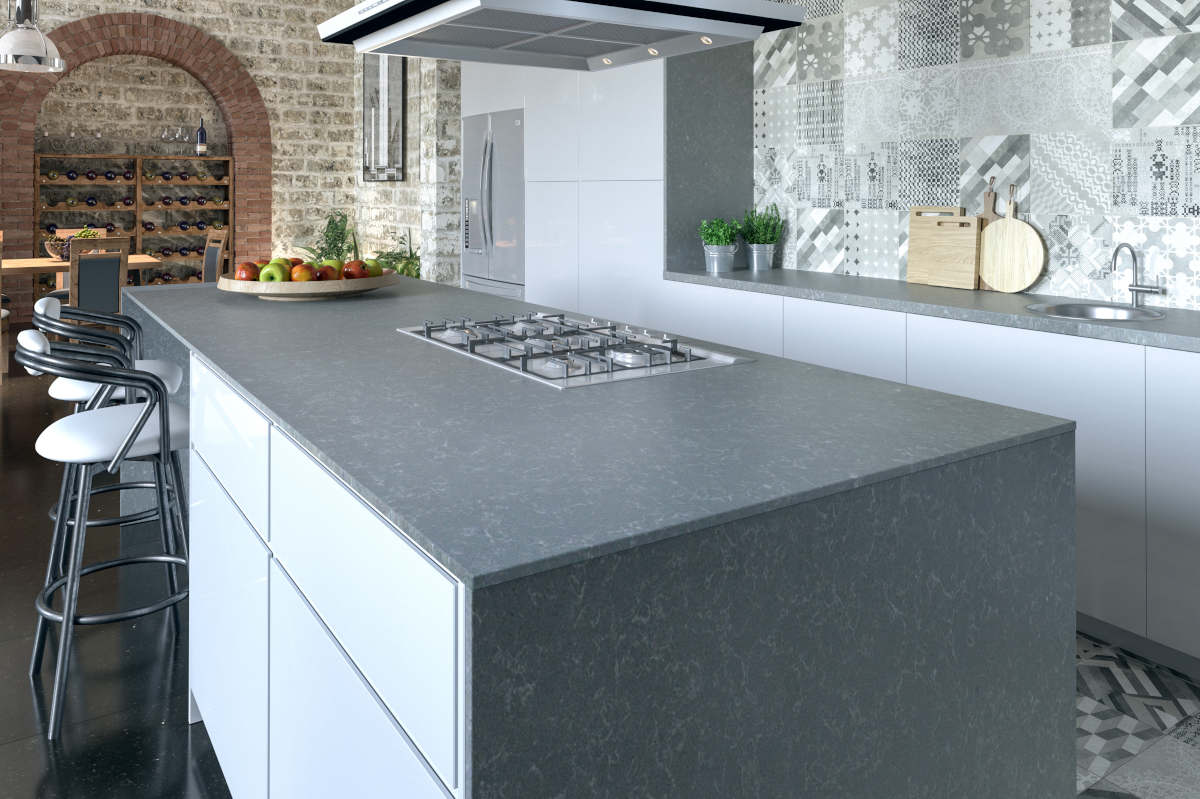 Does quartz worktops stain?
Do quartz worktops stain?. Absolutely, I can address that. In essence, quartz worktops are incredibly resistant to stains. The beauty of quartz lies in its non-porous nature – this means it doesn't absorb liquids, keeping those accidental spills from seeping in and leaving a stain. Whether it's a splash of red wine, coffee, or oil, your quartz worktop stands up to it rather well.
However, I always advise not to let spills sit for too long. Even though quartz is resistant, it's best to clean up as soon as you can. Just like with any surface, there's always a chance that something could leave a mark if it's left for an extended period.
Also, be careful with harsh chemicals or solvents – prolonged exposure to these could potentially cause damage or discoloration. Stick to gentle cleaners and your quartz worktop should stay looking as good as new for a long time!
Remember, a well-maintained quartz worktop is not only a stylish choice, but a long-lasting one.

3 tips to clean a quartz worktop:
To preserve your quartz countertop's beauty, don't let dust and crumbs linger; clear them off regularly.
Act promptly when spills occur. Use a damp, soft microfibre cloth or e-cloth to mop them up straight away.
Follow up with a dry microfibre cloth or e-cloth to ensure the quartz surface is thoroughly dried, preventing watermarks.
Using Regular cleaners and dishwasher soap – Most of the times an all-purpose cleaner work on Quartz stains. Just spray your regular cleaner on the stain, give it some time to work its magic and it should work perfectly. If the stain is one of those harder ones, just repeat this process a couple of times:
Is vinegar and water good for cleaning quartz countertops?:
White Vinegar and Water – If the stain is one of those more stubborn ones you might try out this method. You need to mix white vinegar and water. The Acidic property of vinegar makes it ideal to break down the more stubborn types of staining. When preparing the mix, carefully use this easy formula: equal parts of water and vinegar, allow the solution to sit on the on the surface overnight and then wipe it with a cloth.
Glass cleaner – Most glass cleaners don't stain the Quartz or leave smears on the surface, and the good thing about them is that they dry up really quickly. Products like Windex are not likely to damage the bonds between the quartz and the resin that's keeping everything together. Most of them also dissolve grease and lift the dirt from the surface.
Soft Scrub Gel with Bleach – Soft scrub gel with bleach is a great option to remove the tougher stains but you must be very careful with this method, you need to make sure you don't leave the product sitting on your worktop for a long time, as any acidic cleaning substance can cause the worktop to lose its bright colour when not used properly.
Some stains may be impossible to remove with regular cleaners. The appearance of discolouration, blotches may be the result of a permanent chemical reaction. And in this case the best thing to do is to reach out to professionals to fix your Quartz Worktop. Obviously here in My Kitchen Worktop we do everything to make our clients happy, so if this is your case, please reach out to us, as we will do everything possible to fix your Worktop.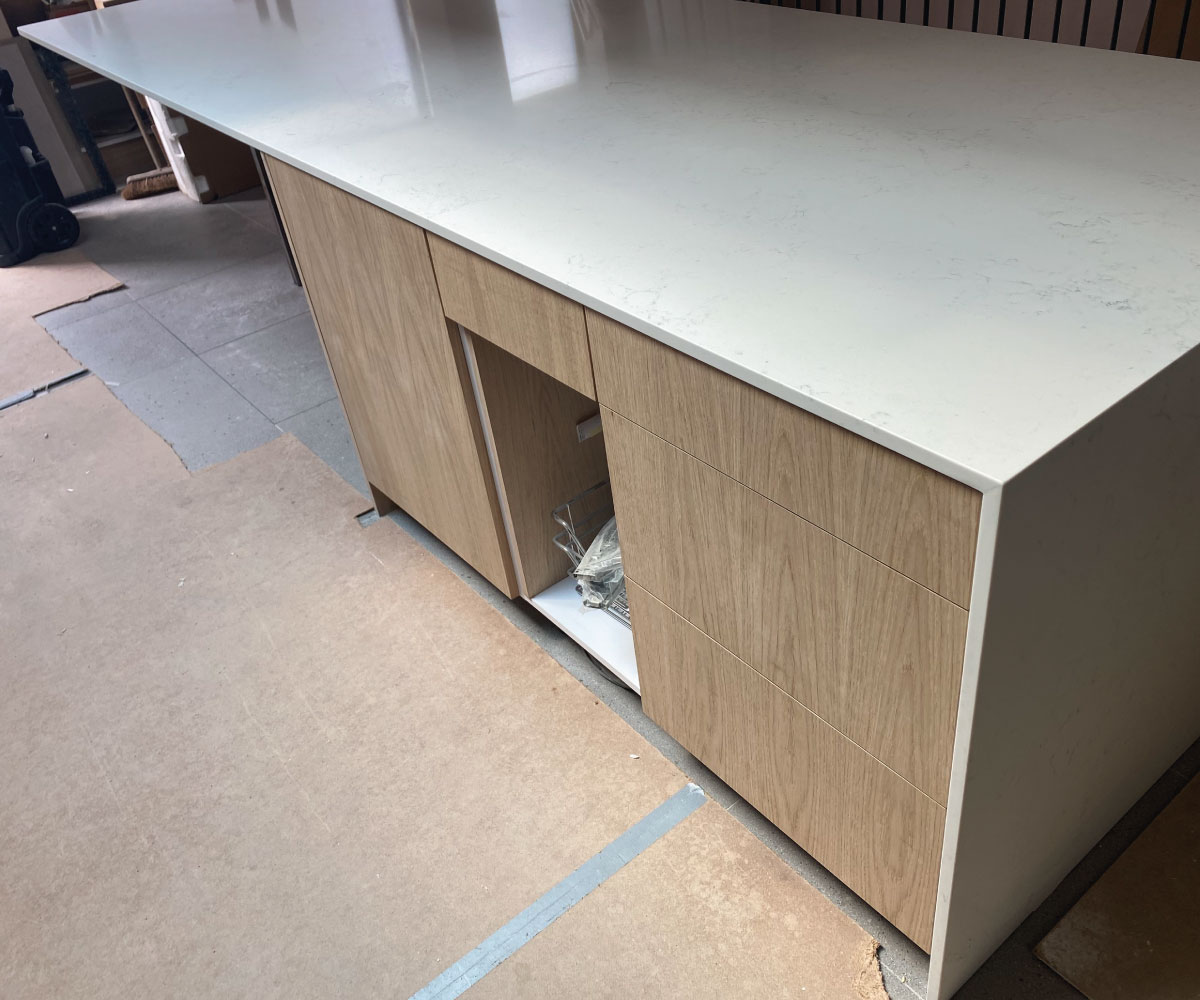 Cleaning quartz worktops questions
What types of cleaners are safe to use on quartz worktops?
When cleaning quartz worktops, it's essential to use a mild detergent or a cleaner specifically designed for quartz. Quartz is a non-porous material, and using harsh chemicals or abrasive cleaners could damage the surface. Avoid cleaners with a high pH (acidic) or low pH (alkaline) balance, such as bleach or vinegar. Instead, opt for pH neutral cleaners. Soap and water can also be an effective cleaning solution for daily use. Just remember to dry the surface thoroughly after cleaning to avoid water spots.
How can I remove tough stains from my quartz worktop?
In our experience dealing with stubborn stains on quartz worktops, We've found that the key is patience and using the right products. Just like treating a stain on a favourite shirt, you don't want to go in all guns blazing.
Instead, We'd recommend picking up a gentle cleaner specifically made for quartz – you can typically find these at your local home improvement store. When using the cleaner, make sure to take the time to read and follow the instructions on the bottle. In our experience, it usually involves applying a small amount directly onto the stain, giving it some time to work its magic – usually a few minutes – and then wiping it off gently with a soft cloth or sponge.
One thing to keep in mind is to resist the urge to scrub vigorously – We've seen people damage their beautiful worktops this way. Quartz is a tough material, but it still needs a bit of tender loving care. So, remember – gentle strokes rather than an arm workout!
Once you've treated the stain, don't forget to give the area a good rinse and pat it dry to avoid watermarks. Trust me, nothing spoils the look of a freshly cleaned quartz worktop faster than a patch of water stains. And that's it – your worktop should be looking as good as new! As with most things, when it comes to maintaining your quartz worktop, regular gentle care is far better than a once-in-a-blue-moon deep clean.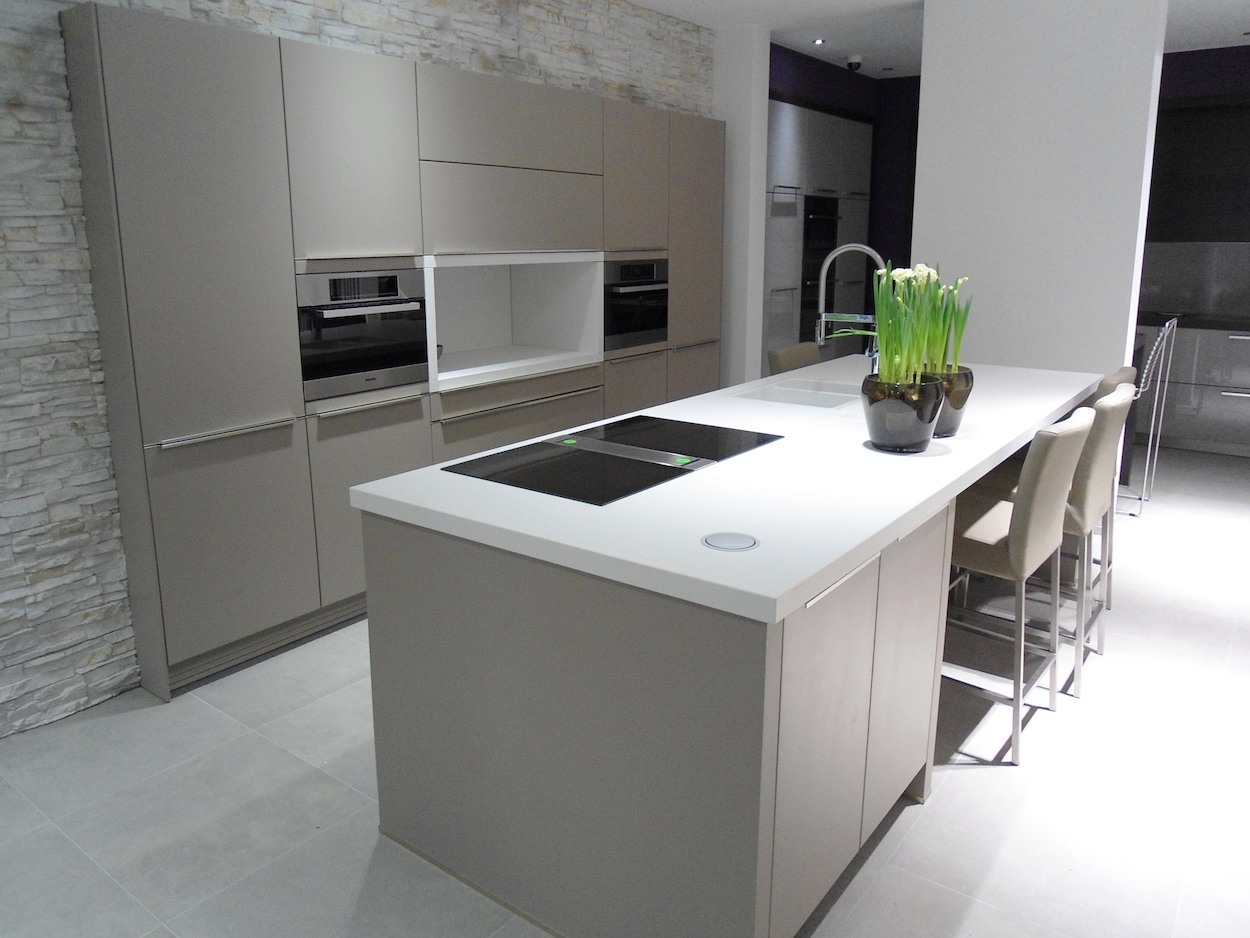 What is the best thing to clean quartz worktops with?
As a professional in kitchen worktops, my golden rule for cleaning quartz surfaces is 'gentleness is key.' Why? Quartz may be robust and resistant to stains, but harsh chemicals and rough scrubbing can harm it.
In my own kitchen, I stick to basic tools: a soft cloth or sponge, warm water, and mild dish soap. If something spills, I wipe it up right away to prevent staining.
For regular cleaning, I mix a bit of dish soap with warm water, dip the cloth or sponge into this mixture, and wipe down the quartz worktop. Then, I rinse the cloth in clean water and wipe the surfaces again to make sure no soapy residue is left. There you have it, your worktop is sparkling clean.
If you're dealing with stubborn stains, a quartz-specific cleaner might come in handy. These are usually available in home improvement stores. Just make sure to follow the instructions on the label to protect your worktops. And always remember, avoid using abrasive cleaners or scouring pads on quartz as they can damage its shiny finish.
So, there you have it. A bit of gentle cleaning can go a long way in keeping your quartz worktop looking as good as new for years to come. I hope you find these tips useful!.
What should you not clean quartz countertops with?
As an expert in kitchen countertops, I advise you to avoid using certain products on your quartz countertops to maintain their longevity and sheen. Steer clear of abrasive cleaners or scrubbing pads as they can scratch the surface. Strong chemicals or cleaners, such as bleach or oven cleaner, should also be avoided as they can degrade the bond between quartz and resin, damaging your countertop over time.
It's also not a good idea to use acidic or alkaline cleaning agents, such as vinegar or baking soda, as they may dull the surface. Even though quartz is resistant to heat, don't use it as a trivet for hot pots and pans because it might cause discoloration or cracking. Always use a trivet or hot pad.
Remember, the best care for quartz countertops is regular, gentle cleaning with mild dish soap and water, promptly cleaning up any spills, and avoiding harsh cleaning products.
Can you clean quartz with washing up liquid?
Absolutely, you can clean quartz worktops using washing up liquid. It's actually one of the recommended methods for everyday cleaning of quartz surfaces. Here's a simple way to do it: Mix a few drops of washing up liquid with warm water. Dampen a soft cloth in the solution and wipe down your quartz worktop, making sure to cover all areas. After wiping, rinse the surface with warm water and dry with a soft towel to prevent water spots. This method will help maintain the shine and durability of your quartz worktop while effectively cleaning it. However, for tougher stains or spills, you may need to resort to a dedicated quartz countertop cleaner. Always avoid harsh chemicals, as they may damage the surface over time.
Handling Heat-Induced Stains on Quartz
Now that you have gathered more information on how to clean quartz worktops. Next, let's explore what actions we can take when heat-induced stains occur.
Despite their durability, quartz countertops can be susceptible to damage from extreme heat, resulting in unsightly marks. So, first, avoid placing hot pans directly on the quartz surface to prevent thermal shock, which can cause discolouration or cracks.
If heat stains occur, allow the surface to cool naturally before cleaning. Gently clean the affected area using a soft cloth dampened with warm water. Avoid harsh chemicals or abrasive cleaners, as they can exacerbate stains.
For persistent heat stains, consider using a specialised quartz worktop cleaner designed to address heat-related marks. Choose a product recommended for quartz surfaces and follow the manufacturer's instructions for application. These cleaners are formulated to effectively lift heat-induced stains without causing harm to the quartz.
Preventive measures play a key role in minimising heat-related stains. Using trivets or hot pads under hot cookware provides an additional layer of protection. Promptly wiping up spills and avoiding prolonged exposure to high temperatures are also effective in maintaining your countertops.
When dealing with heat-induced stains on quartz, employing gentle cleaning methods and preventive measures is crucial. By utilising the best cleaner for quartz worktops and implementing careful practices, you can preserve the beauty and integrity of your quartz surfaces for years to come.
Caring for Quartz Daily: Best Practices and Recommendations
Use a specialised cleaner for daily cleaning of quartz worktops. Cleaning quartz worktops daily with the right products preserves their shine and durability.
Avoid abrasive cleaners or harsh chemicals that can damage the quartz.
Use cutting boards and hot pads to protect the surface from scratches and heat.
Promptly clean spills to prevent stains from setting.
Regularly follow manufacturer guidelines for maintenance and cleaning of quartz surfaces.
Now that you have learned how to clean quartz worktops and keep them in top condition, if you are considering adding quartz worktops to your kitchen for the first time, based on my experience, I highly recommend purchasing from My Kitchen Worktop. We serve as a one-stop shop for Kitchen, Bathroom, and all stone applications, offering quality products and comprehensive solutions.