Interior decor is a subject illustrated by personal tastes and choices. Everybody desires to own glamorous and ageless surfaces for their home and for a long time this expectation was only fulfilled by two natural stone variants- marble and granite. Then there is another kind of stone for interior decoration and endless types of applications, an engineered surface by Cosentino UK that resonates with natural counterparts in terms of artistry but packs a lot more strength, namely, the Silestone.
What is Silestone?
Silestone is a brand of engineered surfaces that comprise approximately 95% natural quartz. Since quartz is found in abundance, it is also used in all Silestone surfaces in a greater percentage. The remaining consists of resins that offer chemical stability. All Silestone surfaces have almost zero porosity. These are also available in a wide range of colour options and finishes namely – polished finish, suede, volcano, etc. Further you can read What is Silestone Made of? Silestone Issues and Problems.
Silestone N-Boost technology:
N-Boost is Silestone patented technology that gives rise to intense brightness and resistance to the engineered surface. It enhances the chemical properties and renders worthy of use from kitchens to bathrooms, from walls to floors. The N-Boost technology works within the stone at a molecular level, making it liquid repellent and ever more resistant to staining and spillages, putting Silestone quartz surfaces amongst the most resistant and resilient quartz materials in the marketplace in 2018. Cosentino is introducing their N-Boost protection to every new colour that is launched and is also progressively including it within their existing ranges too.
Cost-effectiveness:
A common assumption among many potential buyers is that engineered stone costs a lot! While surfaces are competitively priced, Silestone completely justifies its price. It is affordable for every household since it comes in several slab dimensions to suit a home owner's requirement. Silestone surfaces are lightweight and also environmentally safe. They are highly resistant to scratches, stains, heat and it won't crack easily, unlike soft natural stones including some marbles. Furthermore, you would never have to get it sealed when using it in the exteriors such as flooring in the patio area.
A few examples of surfaces categorised by Silestone price groups:
Group 1 – Marengo with N-Boost
Marengo embodies a grey tonality. Its vivid colour runs deep through the slabs and offers high performance. Silestone Marengo belongs to the Price Group one from this quartz range which means it is an affordable product that will last for many years to come.
Group 2 – Cemento Spa
The dark grey backdrop of Cemento Spa looks graceful as a kitchen worktop. Cemento spa is a plain grey stone that brings a concrete look to properties that require a sturdy stone to complete industrial and rustic design schemes. It comes in Polished, Suede and Volcano finishes which makes it ideal for any type of architectural design.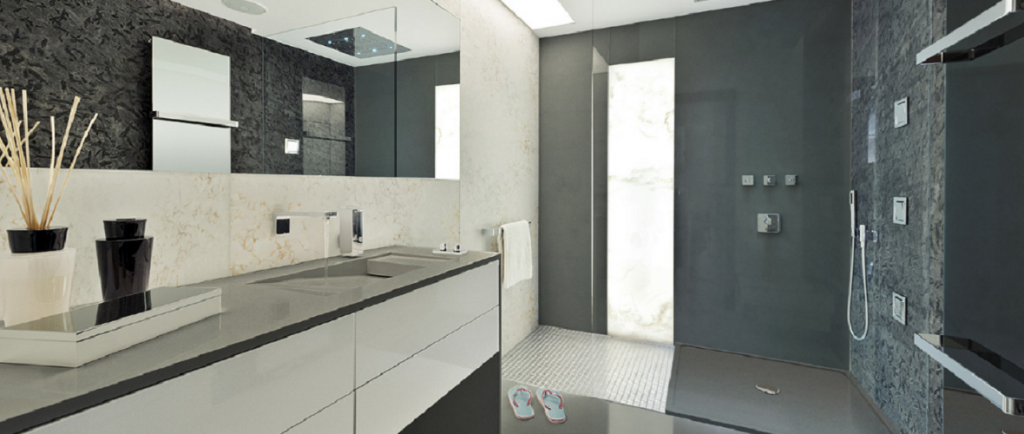 Group 3 – White Storm
Available in standard and wide format, the White Storm is a spectacular all-white surface that is perfect for bathroom flooring as well as for kitchen environments. Silestone White Storm is a Best Selling colour from Cosentino due to a mix of good aesthetics, bringing the looks of natural marble to interiors with a reasonable price tag.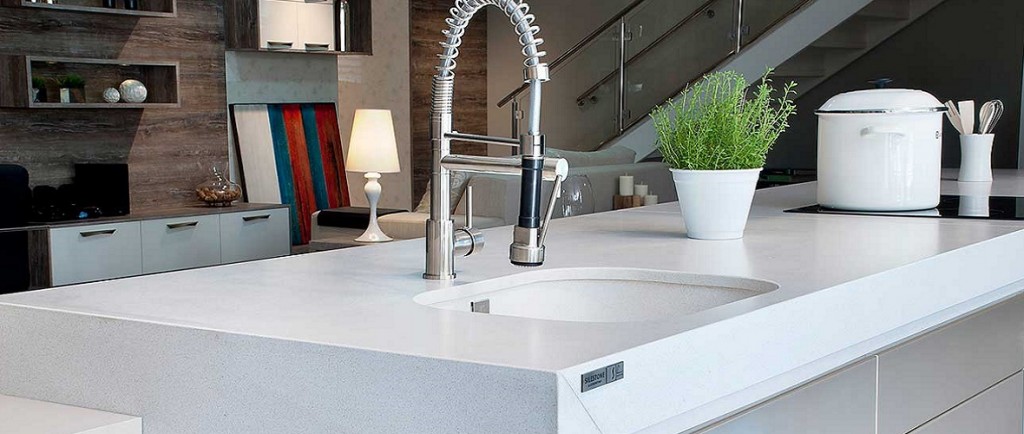 Group 3.5 – Negro Stellar with N-Boost
Jet black background with golden speckles, Negro Stellar looks charming in the busiest kitchens. Silestone Negro Stellar contains approximately 94% pure quartz crystals blended with mirror pieces scattered to a deep black surface that will mesmerize friends and family with its sumptuous and luxurious charm.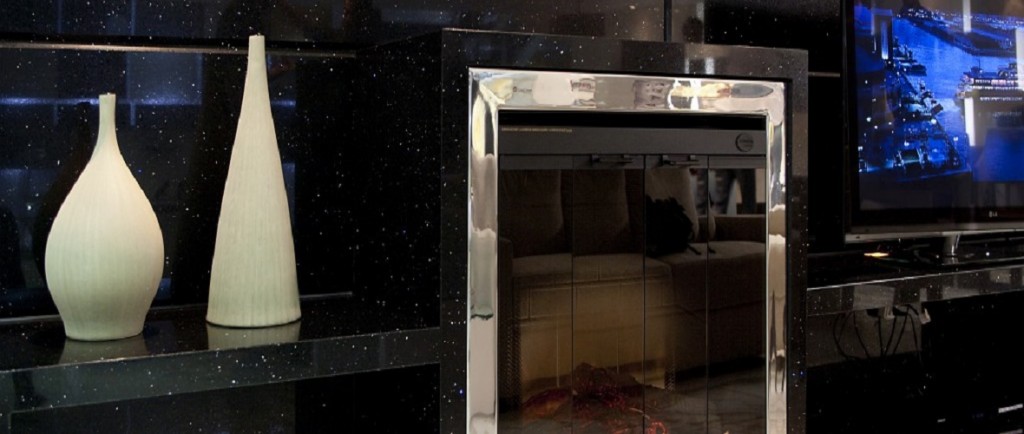 Group 4 – Snowy Ibiza
With subtle veins, Snowy Ibiza captivates creativity that is splendid for a traditional or modern decor. Silestone Snowy Ibiza presents a surface with a delicate white background and soft veins carefully distributed around the slabs bringing a graceful quartz stone that reflects light in a stone that mimics marble with great precision and options of thicknesses in 12mm, 20mm and 30mm.
Group 5 – Iconic White
Iconic white is a perfect material for splashback in a complete white base that adds freshness to a kitchen. Silestone Iconic white brings the whitest of whites to interiors in kitchens, bathrooms, walls and floors to properties that require a clean look with a quartz stone that offers timeless appeal and versatility when it comes to architectural and interior design.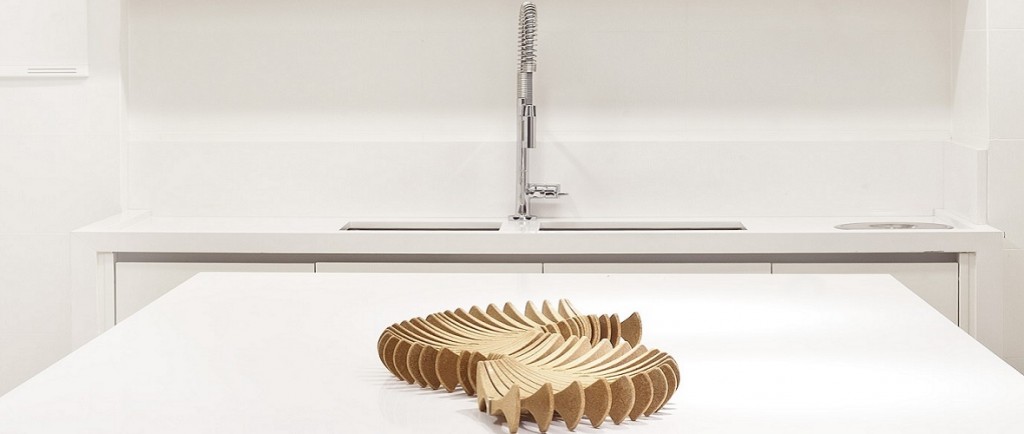 Group 6 – Eternal Calacatta Gold
Inspired by Calacatta, this rare marble reinterpretation is now available as an engineered stone with golden veins across the surface to create a unique marble effect. Silestone Calacatta Gold from the newly launched Eternal Collection has become an instant best selling product due the fact it is able to combine a realistic Calacatta Gold look without the inherent issues present in the natural marble. It comes in Jumbo slabs with dimensions 3250x1590mm which allows for huge seamless panels. Cosentino will imminently launch more materials within this popular range born in 2017, which will include upcoming colours such as Silestone Classic Calacatta, Silestone Bianco Calacatta, and Silestone Eternal Emperador and Silestone Eternal Marfil quartz.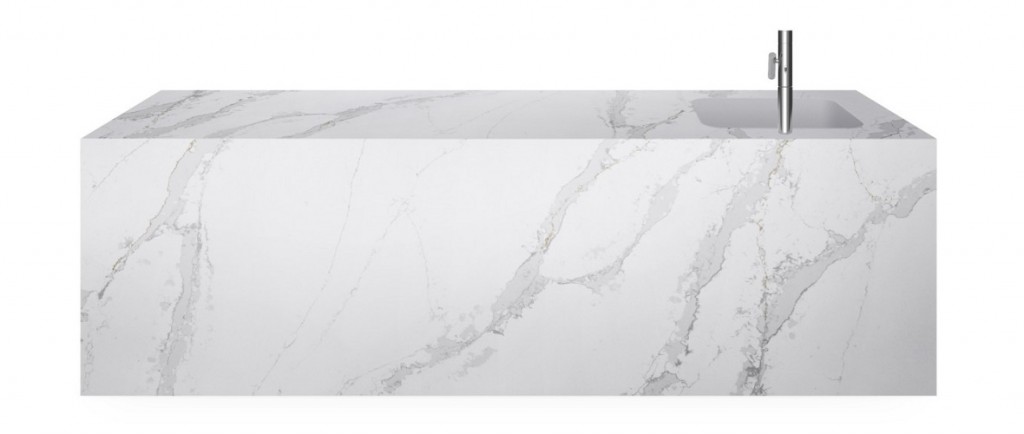 All these surfaces are available in polished finishing from My Kitchen Worktop, who are an authorised dealer of Silestone worktops in the UK.
Published by Jesus Alberto Mouzo on December 29, 2017