Terrazzo Restoration: Bringing Your Floor Back to Life
The Value of Terrazzo Flooring
Terrazzo material, a timeless yet robust flooring choice, is a sight to behold in various settings, from bustling supermarkets to sprawling airports. Crafted from a blend of cement and chips from marble, granite, quartz, or glass, terrazzo primarily employs marble chips. However, its magnificence can be compromised by the ill-effects of harsh cleaning chemicals, which can gradually deteriorate its appearance.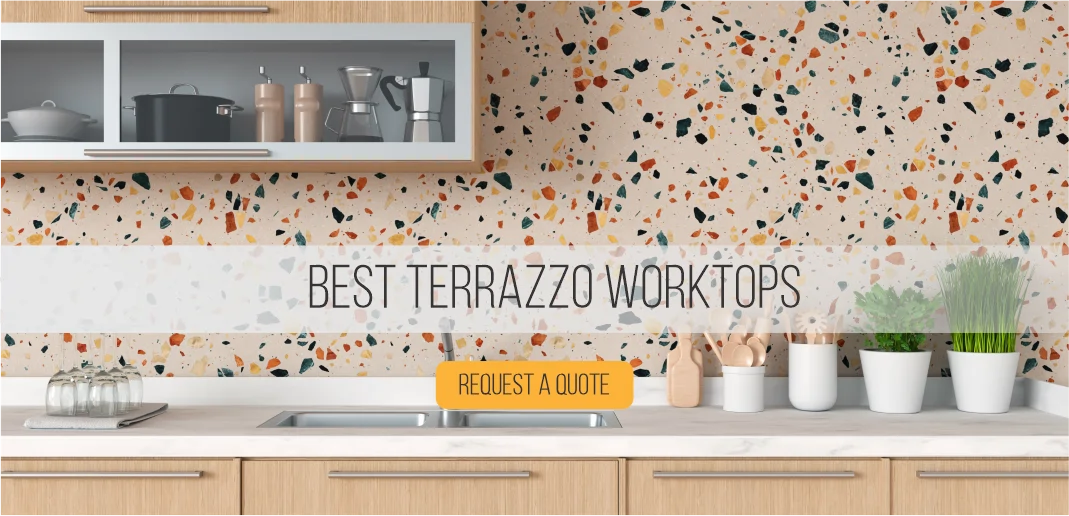 Understanding the Impact of Cleaning Chemicals
A common misstep in maintaining terrazzo worktop is the use of standard floor cleaning chemicals. These products, with their high acid or alkaline content, can significantly damage terrazzo. As a result, your once immaculate floor could appear dirty and weathered, as evidenced in before and after photos of terrazzo floor restorations.
This harm manifests in two significant ways. Firstly, marble chips can be corroded, leading to a pitted and uneven surface. Secondly, the cement that bonds the marble chips together can become porous, making it vulnerable to further degradation.
Unveiling the Secrets of Terrazzo Care
It's fascinating to uncover the array of cleaning methods people adopt for their terrazzo floors. From age-old home remedies like vinegar and water to potent stone cleaners recommended by local tile shops, terrazzo sees it all.
However, the safest approach to clean terrazzo is to stick to cleaning solutions specifically designed for terrazzo and marble surfaces. Even ordinary water can prove detrimental, as it can induce staining or leaching, depending on its mineral and chemical composition.
A few examples of suitable terrazzo cleaning agents include Lithofin MN Wash and Clean, Lithofin Easy Care, Nu-Life Professional Cleaner and Maintainer, and LTP Wax Wash. Remember, the rule of thumb for terrazzo care is to only utilize products designed for this purpose.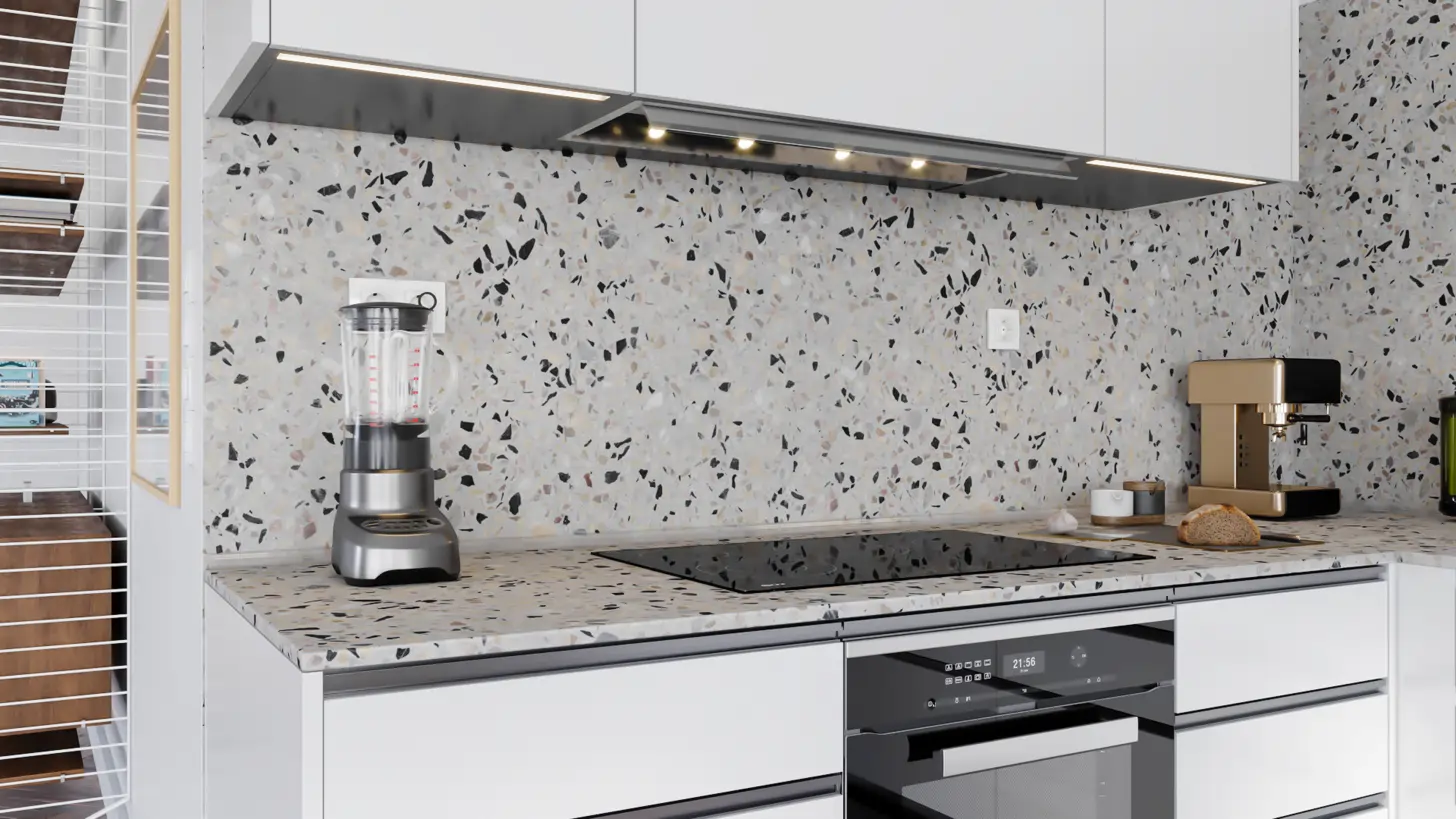 When Cleaning Alone Doesn't Suffice
Despite meticulous cleaning, your terrazzo floor may still appear lackluster and grimy. Resist the temptation to resort to heavy-duty cleaners, as they can exacerbate the problem by making the surface even more porous.
Depending on the severity of the damage, your terrazzo might just require a professional deep cleaning and light polish. However, in case of considerable damage, the best recourse is a comprehensive terrazzo restoration.
The Need for Professional Terrazzo Restoration
Restoration terrazzo involves grinding down the damaged surface, followed by honing, polishing, and re-sealing, thereby creating a brand-new finish. While this might sound like a DIY project, it's best left to the professionals. They'll have the necessary heavy-duty grinding equipment and the knowledge to handle it correctly. Moreover, the cost of renting or purchasing this equipment, not to mention the terrazzo grinding diamonds, can often exceed the price of hiring a professional service.
Terrazzo floors come in varying compositions and hardness levels, which dictate the restoration process. Hand-poured, older terrazzo floors typically involve portland cement and are softer, thus prone to damage from aggressive cleaning. Conversely, terrazzo tile floors are harder and require a more intense restoration process.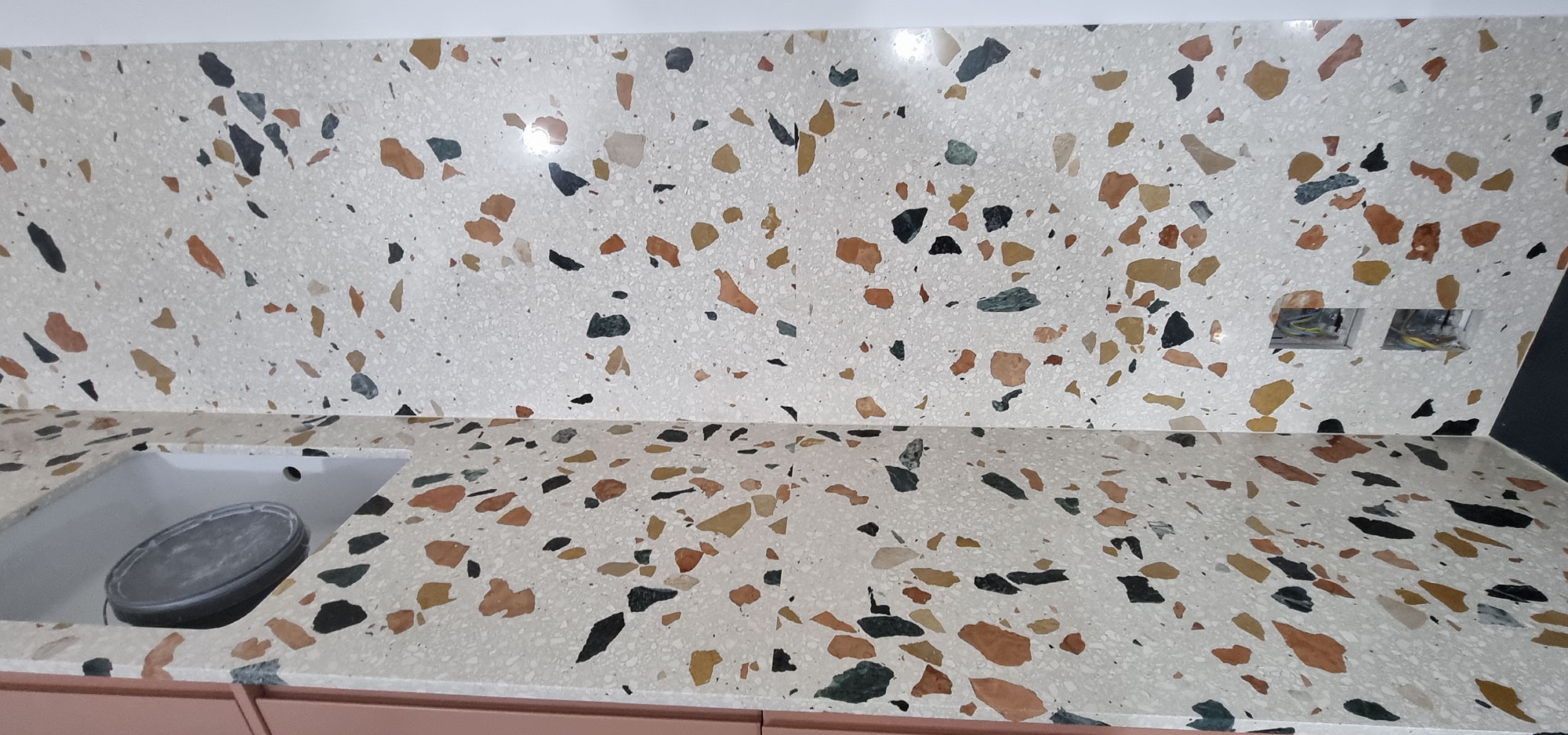 Don't Risk it with the Terrazzo Restoration – Call the Professionals
In an endeavour to revive your terrazzo floor's lustre. It's crucial to remember that terrazzo requires specialised care. Inexperienced cleaners or general cleaning companies can cause irreversible damage due to a lack of specific knowledge and equipment.
Investing in professional terrazzo restoration will not only rejuvenate your floor but also equip you with the know-how to maintain its appearance in the future. Restore your terrazzo floor to its former glory, and bask in the compliments that are bound to follow!.