Brief History fo Terrazzo Material
Terrazzo as we know it is a material first created in Italy. It has been around us for centuries, the first pieces of Terrazzo can be traced back to the ancient mosaics of Egypt's, but thanks to a huge production development all around the world, Terrazzo suffered a huge growth to its popularity after the 1920's. It's mostly used on floorings, having the Hollywood Walk of Fame has one of the most famous places using Terrazzo.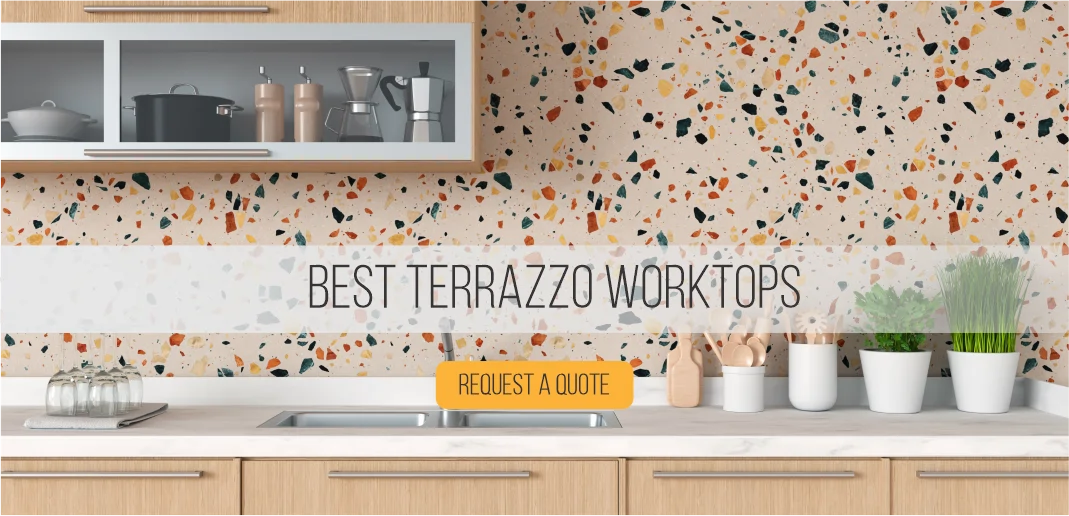 What is the difference between Terrazzo and Marble?
Terrazzo provides many more colours options. Terrazzo's colour possibilities are limitless, and its design capabilities have no comparison with any other material. On the other hand, Marble is limited to its natural stone colour and shade. Terrazzo is much thinner than Marble and stronger, due to terrazzo's much accepted toughness, it can last up to 75 years with simple repairs. With Marble tiles, you inevitably must worry about chips on the edges, and once it breaks, its very hard to repair marble to perfection.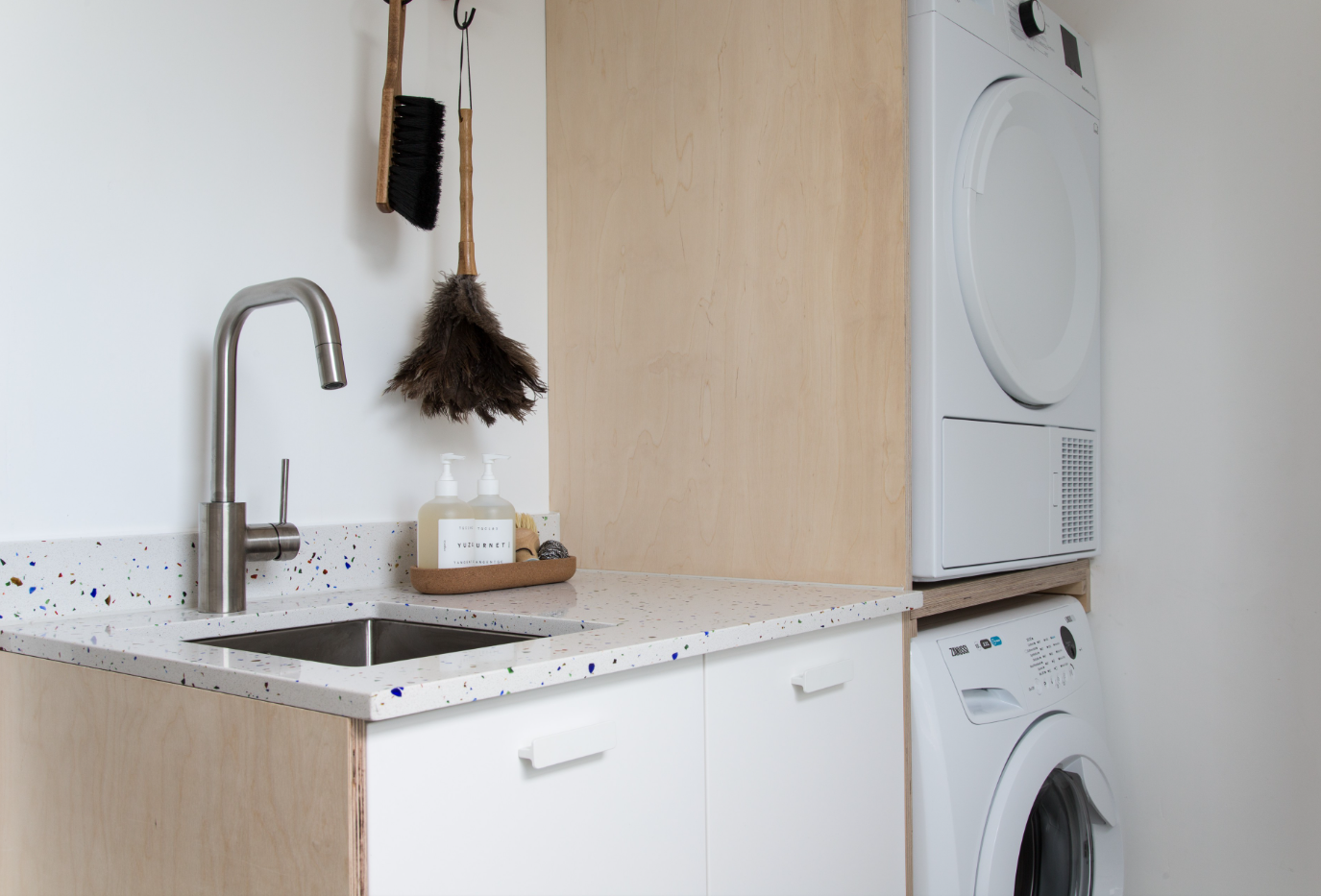 Terrazzo is easier to maintain. Terrazzo is resistant to any bacteria and most chemicals, while Marble is susceptible to have more staining, making it harder to clean and maintain. To remove the stains in your marble floor/worktop you will probably have to invest in a cleaning solution to remove the stains. For your terrazzo floors/worktop it's as simple as a mop and a bucket of warm water and your precious terrazzo will be as good as new.
Why should you go for Terrazzo
Terrazzo is a composite material, which is used for floor and wall treatments, it consists of chips of marble, quartz, granite, glass, or other suitable material, poured with a cementitious binder.  
Terrazzo is the Eco-Friendly Option. Since Terrazzo is made from recycled materials it is an eco-friendly and green construction material for floorings. Today's new architects and designers are using terrazzo because it is certified environment friendly material. 
Terrazzo is a really strong material that can last up to a century.
It's thinner than most materials.
Doesn't chip easily
It's really easy to clean and maintain, unlike some other materials.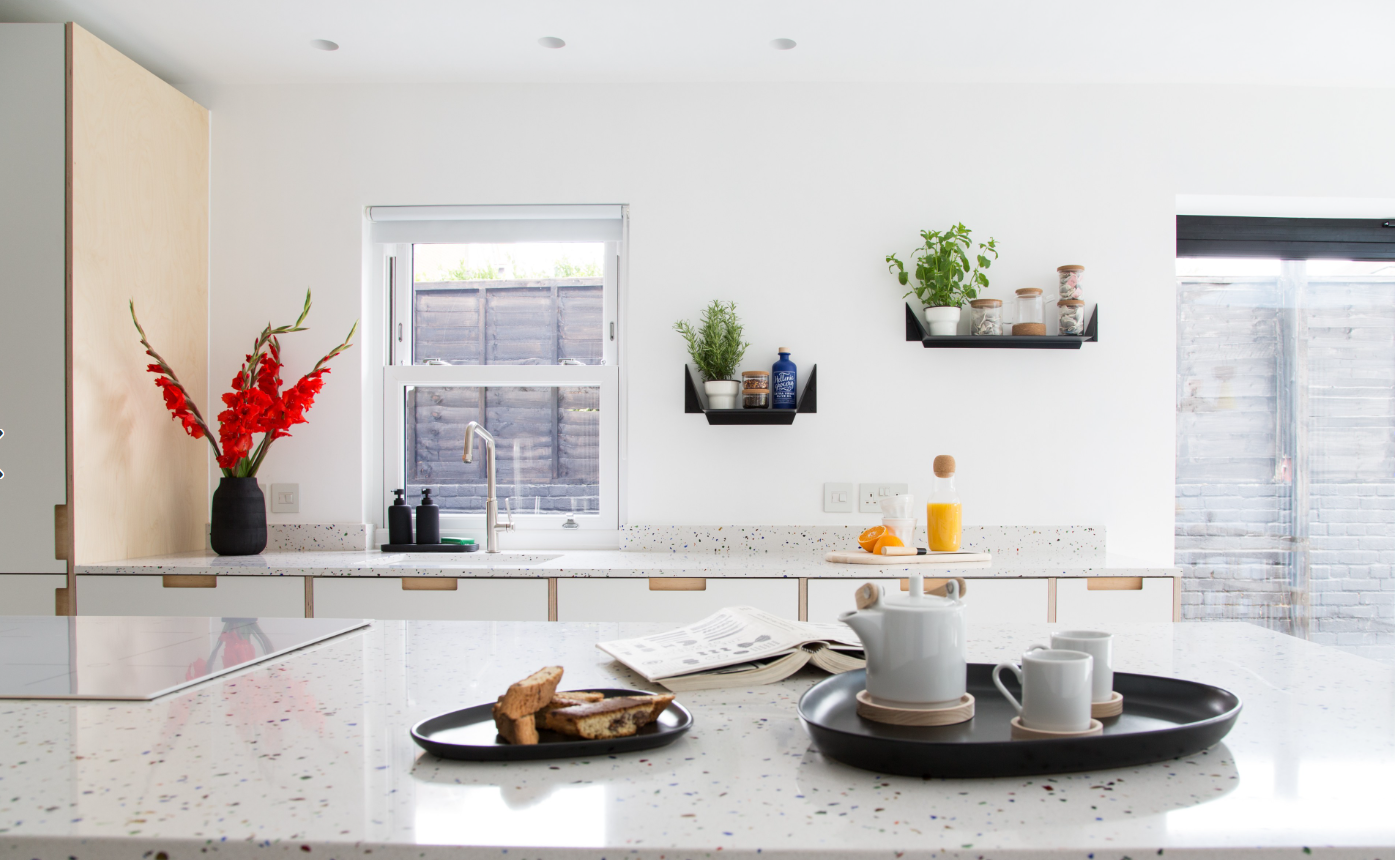 On our website you can find a great variety of choices on Terrazzo on kitchen worktops, splashbacks but solutions for flooring as well. Many brands we have on our website manufacture Terrazzo, like Quarella, Caesarstone, Technistone, Compac, and Diresco.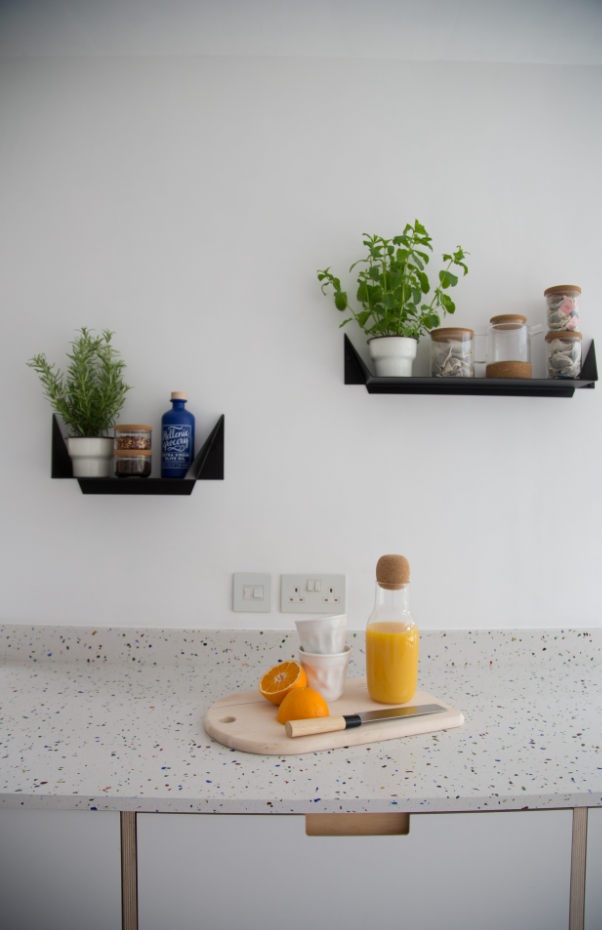 All the pictures used in this blog are from a project fitted by the MKW Surfaces/Mykitchen Worktop. The Colour used in this project is Compac Venecia.