Quartz has become a popular choice for many homeowners who look for an alternative to granite for a strong and durable kitchen worktop. There are many different brands of quartz stones in the UK. Make sure to research the best quartz worktop in the market before making your choice.
Quartz is the number one choice for kitchen worktop materials, considering its benefits. As of last year, quartz kitchen worktops have become most popular than granite on a global scale. Advanced manufacturing processes help create great quartz worktops that can beat the look and quality of even the finest marble and granite worktops. If you are looking for a quartz worktop for your kitchen, here are the top brands in the market.
Best Quartz Worktops for your Kitchen: Top Brands on the Market
Caesarstone Quartz Worktops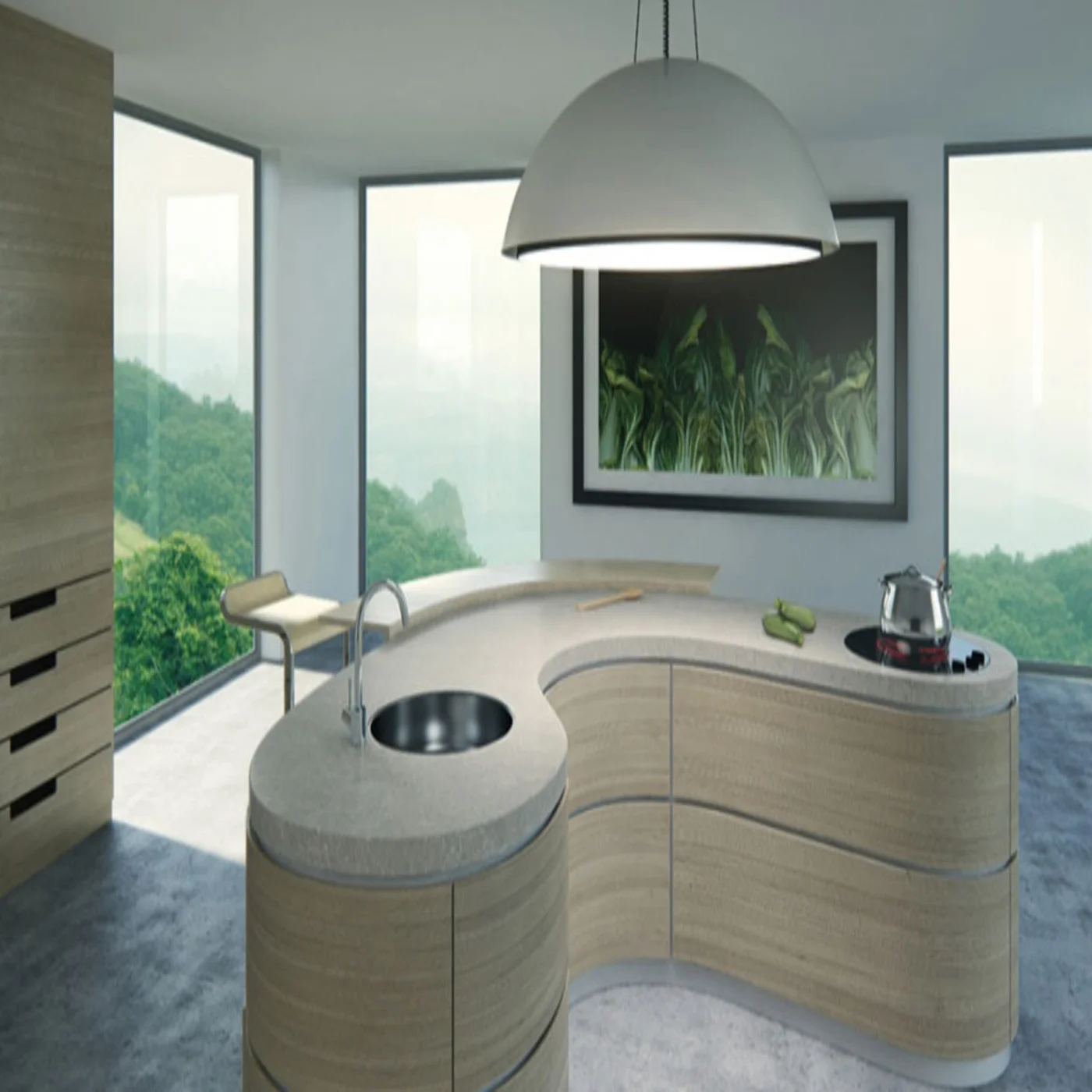 Caesarstone Fresh concrete worktops in a modern kitchen
Considered a premier variety of engineered stone, Caesarstone Quartz comes in more than 40 colours and prefabricated designs. With styles that suit almost every other kitchen, these worktops can provide any kind of look – from traditional marble to concrete and modern contemporary textures.
Silestone Quartz Worktops
Among the more popular brands chosen in many homes around the world, Silestone Quartz worktops feature over 60 colours and designs, which can be sourced from design centres and remodellers. Cosentino, the company that makes Silestone, is the largest natural and engineered stone manufacturer in the world. In addition to Silestone, the company also offers Dekton UK surfaces, Sensa Granite and many others. Silestone quartz surfaces are the number one brand in their catalogue for a reason. It is practical and easy to clean. Also, Silestone N-Boost offers a liquid repellant surface that is unique to this brand. Similarly, Silestone bacteriostatic protection is a characteristic that keeps bacteria away from the surfaces. Silestone colours can be available in different thicknesses, sizes and finishes. Slab dimensions are 3040 x 1410 mm and 3250 x 1590 mm in Jumbo slabs. When it comes to finishes, there is Silestone Suede (matt textured), Volcano (heavily textured) and polished with high-sheen.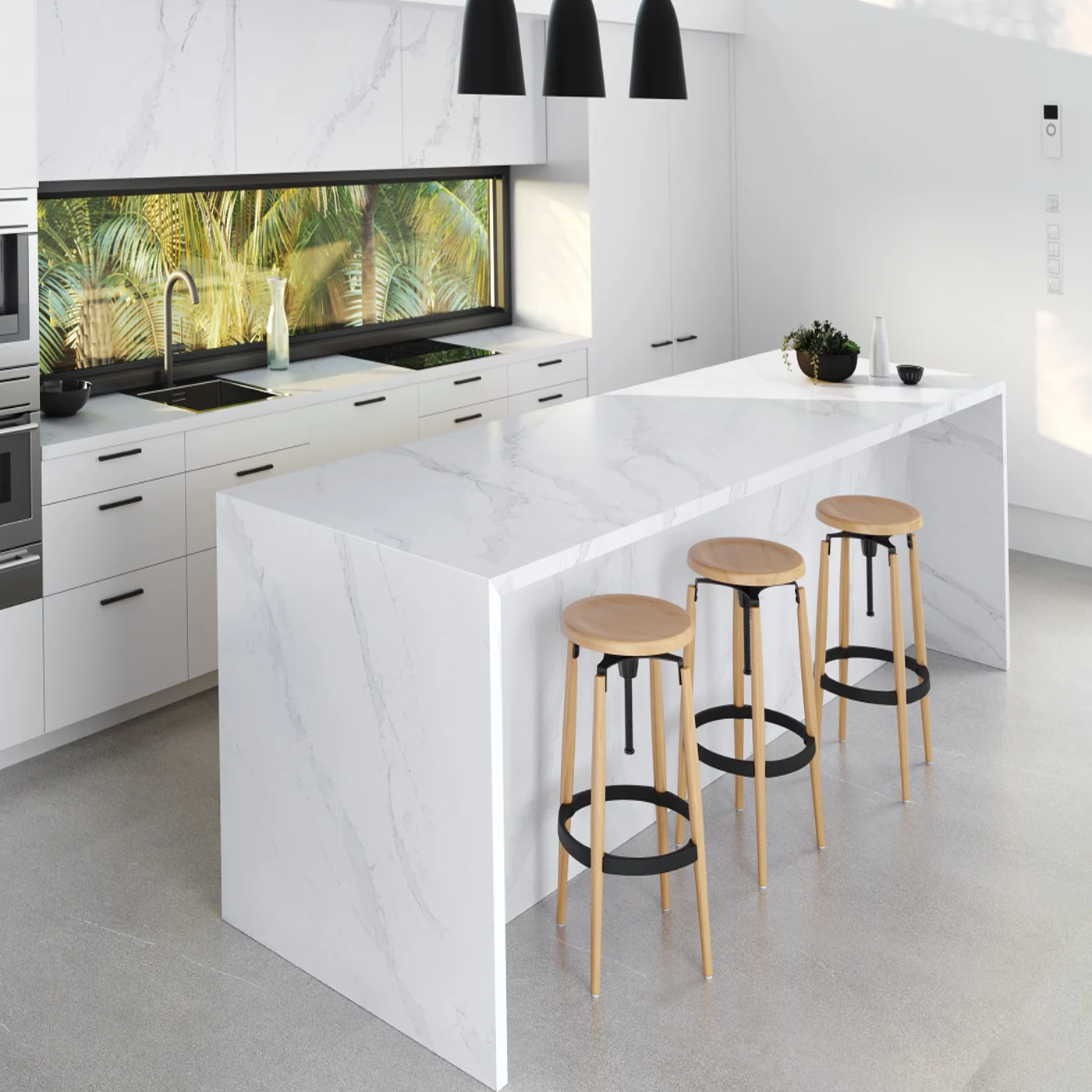 Silestone Eternal Calacatta Gold worktops, kitchen island and wall cladding
Cambria Quartz Worktops
A high-end quartz brand available only at select stores and distributors, Cambria Quartz offers a lifetime warranty and over 100 different designs to choose from. Cambria quartz is a brand from the USA. Its owners are highly experienced in food products and they take the same care when producing Cambria kitchen worktop surfaces. The attention to detail and depth in colour and pattern are second to none. Cambria quartz offers huge slabs with dimensions of up to 3330 x 1660 mm, which are ideal for large spaces. The manufacturer also offers unique colour options and looks natural, with the white quartz worktop imitating marble.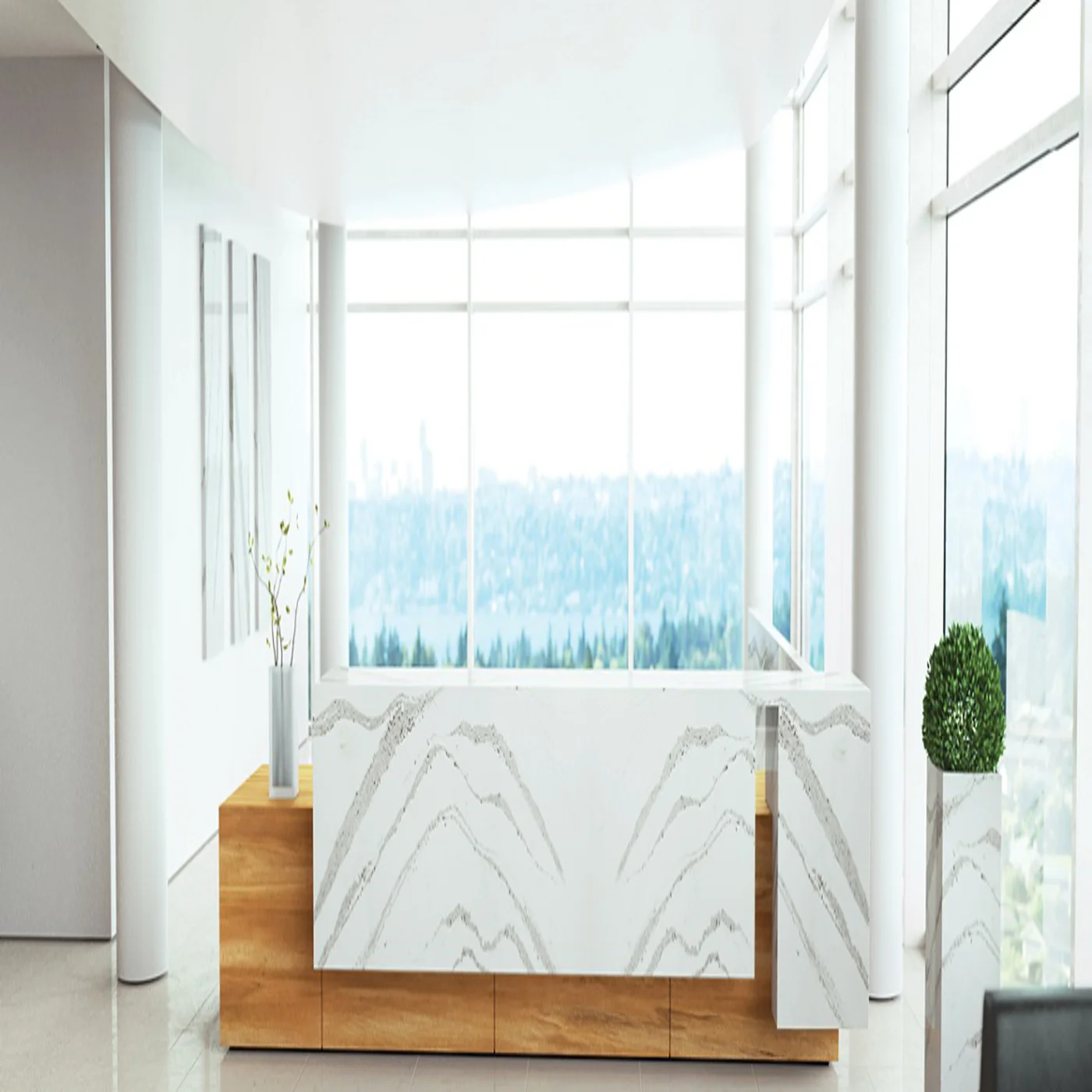 Cambria Annica Quartz worktops in a reception desk
Compac Quartz Worktops
Manufactured in Spain and Portugal, Compac Quartz comes in a range of pleasant and earthy hues to suit your kitchen. With more than 50 colours to choose, including absolute night and snowstorm, this option is great for any kitchen. Compac, The Surfaces Company is a leading manufacturer of engineered quartz and marble products. In addition, their 40 plus years of experience on the market ensures the quality of the product is a very high one. Compac Quartz worktop surfaces are available in thicknesses of 12 mm, 20 mm and 30 mm. In addition, the brand offers slabs with different dimensions which can be adjusted to different projects. If that wasn't enough, you may be glad to hear that the Compac Glace Finish is also available, providing a velvety matt finish to kitchens, bathrooms and other interior areas.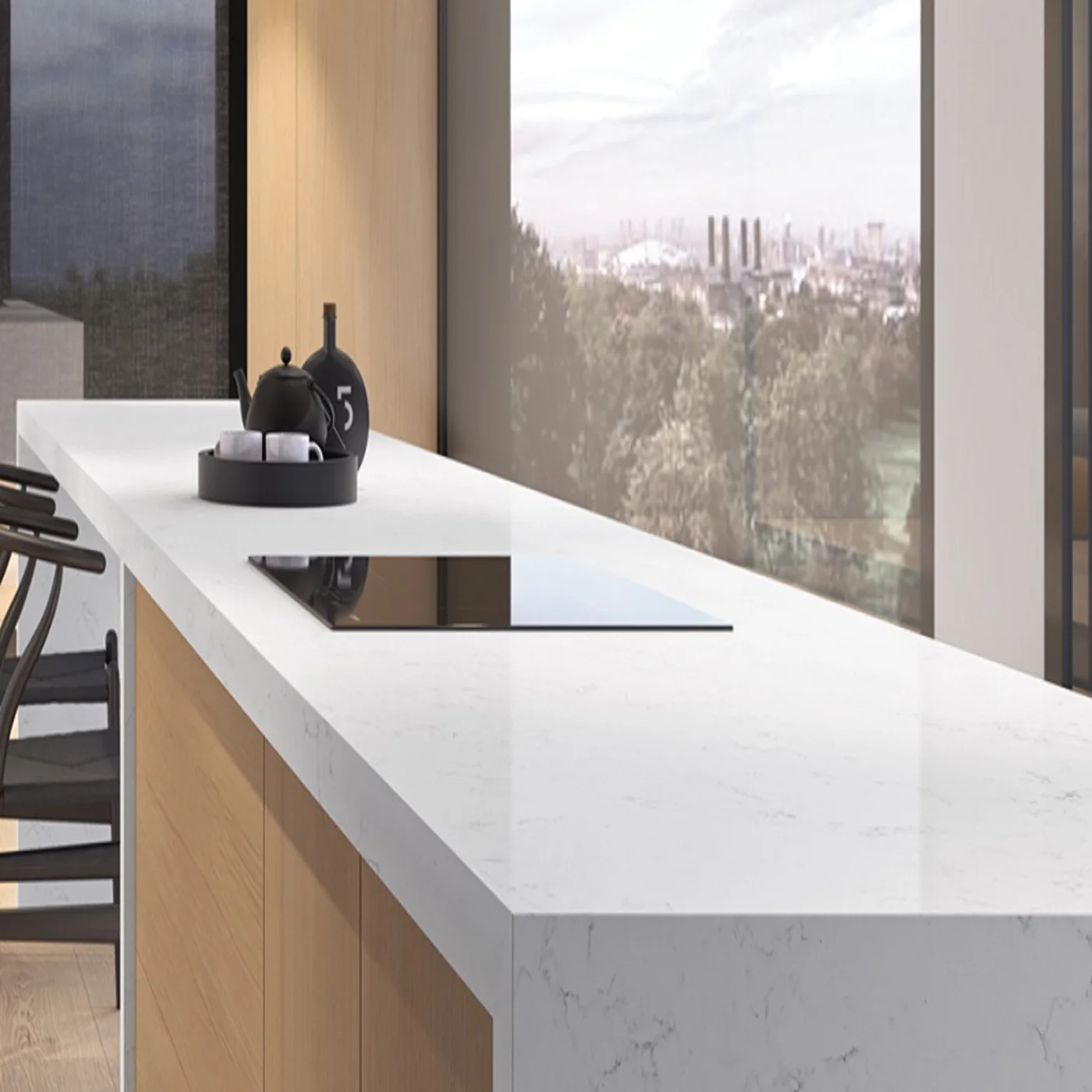 Kitchen Island with mitred downstands in Compac Unique Carrara Quartz
Okite Quartz Worktops
Straight from the drawing board of high-end manufacturers appears a brand of quartz stone that is a great fit for luxury kitchens. Available via premium kitchen worktop dealers and select design firms, Okite provides over 40 elegant, vibrant and luxurious countertop colours to choose. Okite worktops is distributed by Seieffe UK, offering slabs with dimensions 3220 x 1630 mm. Make sure you check the new Okite Calacatta Bettogli and Okite Calacatta White quartz surfaces. These look stunning.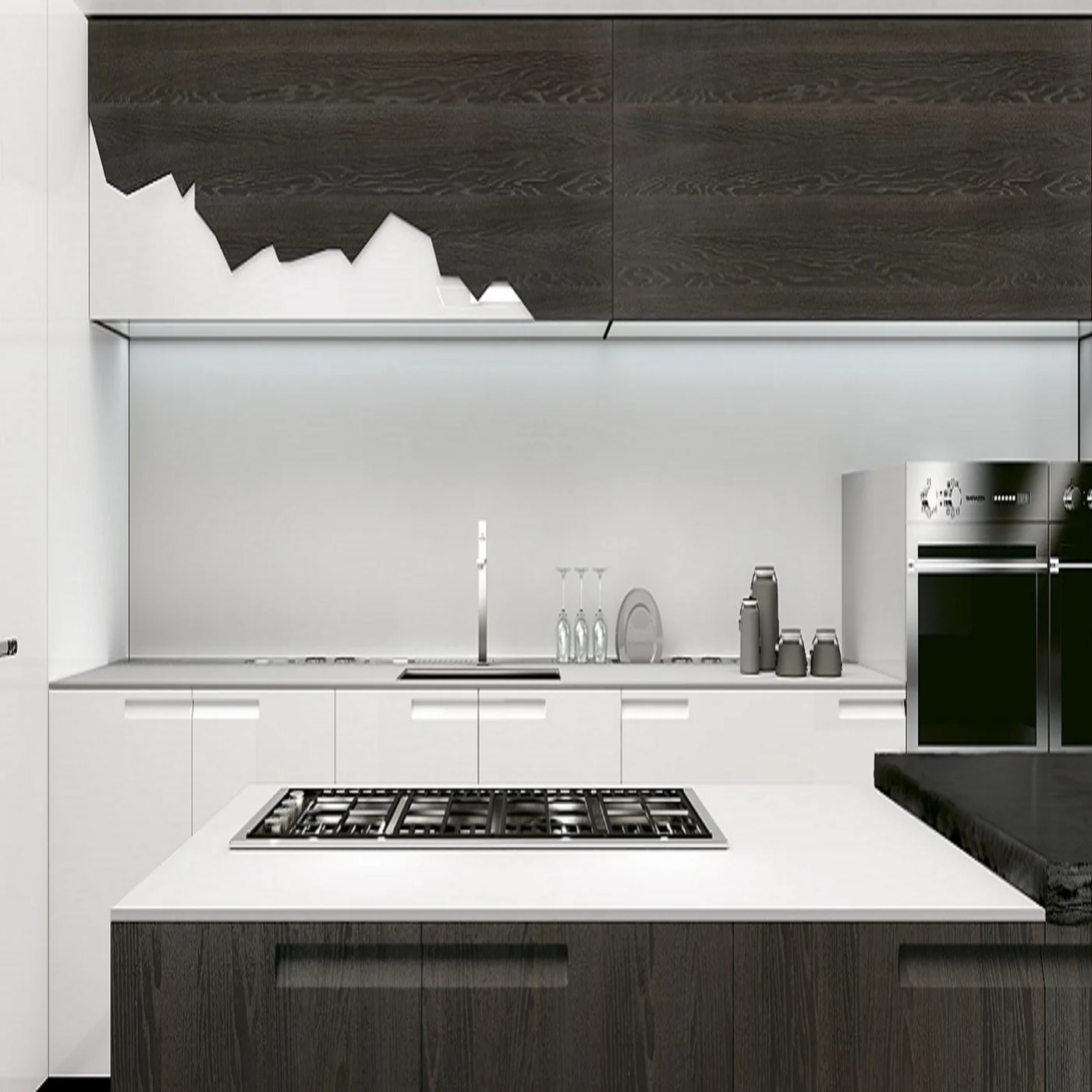 Kitchen worktops and splashbacks in Okite Bianco Assoluto in a polished finish
Quartzforms Quartz Worktops
Offering a wide range of designs, from traditional legacy to exotic glitter, Quartzforms blends German engineering with Italian design. These quartz features unique surface patterns, with the new series called the Quartzforms Planet Collection. It is inspired in natural marbles such as Calacatta marble, Statuario marble and Emperador marble. Our favourites are Quartzforms Planet Neptune and Quartzforms Planet Mercury. These designs display random marble veins on white and grey backdrops, which are timeless materials.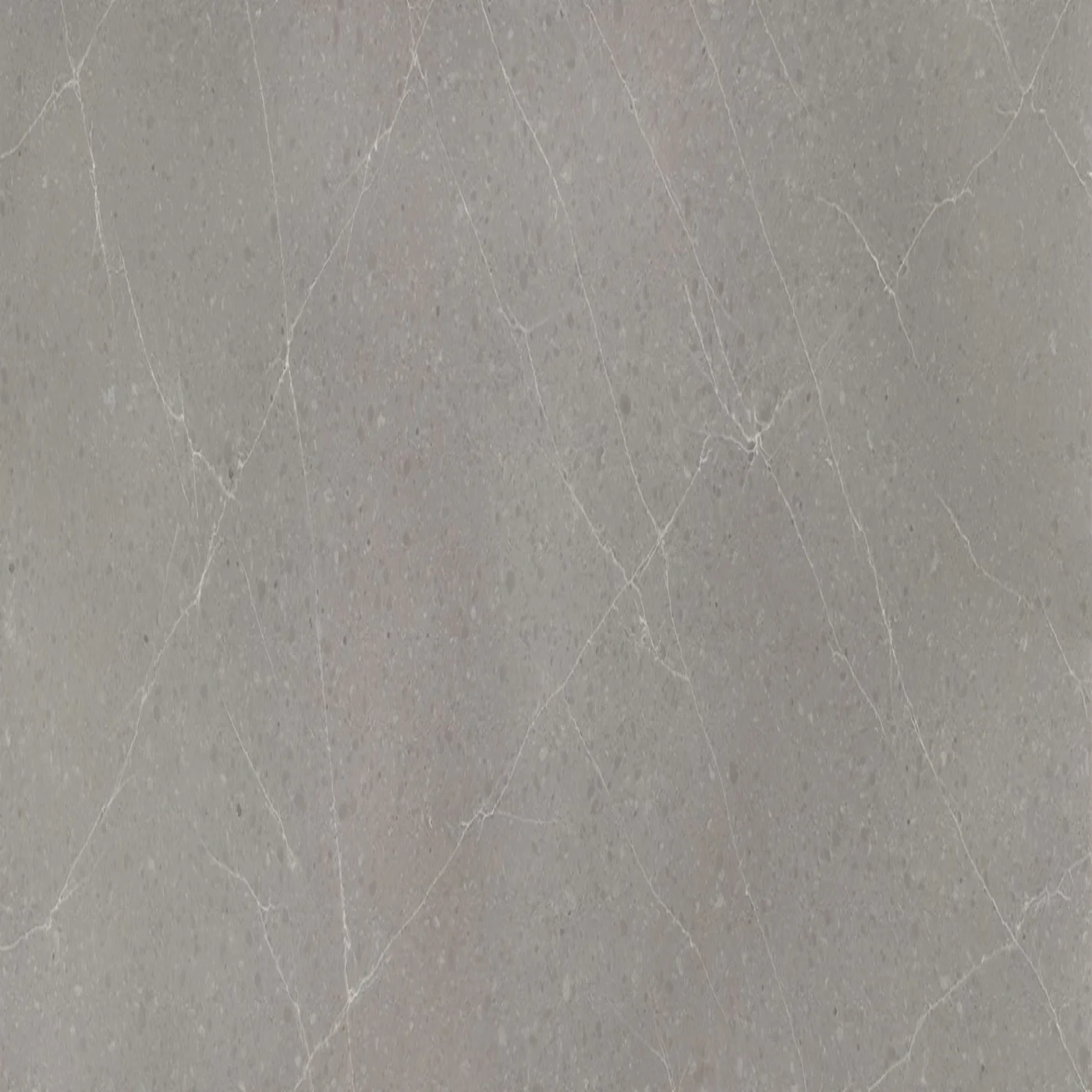 Close-up image of Quartzforms Planet Mercury Quartz
Unistone Quartz Worktops
Manufactured in Vietnam, Unistone Quartz stone consists of a series of versatile surfaces that are on par with other products such as Compaq quartz worktops. Unistone offers practicality and ease of use to busy lifestyles. Besides, the brand is well-positioned when it comes to pricing, offering an affordable quartz surface that is very durable. The brand offers 56 Unistone colours and designs in two finishes. Similarly, there are different slab dimensions suitable for any type of project, ranging between 3000 x 1400 mm and 3300 x 1600 mm. These stones are available at selected stores and design centres around the country.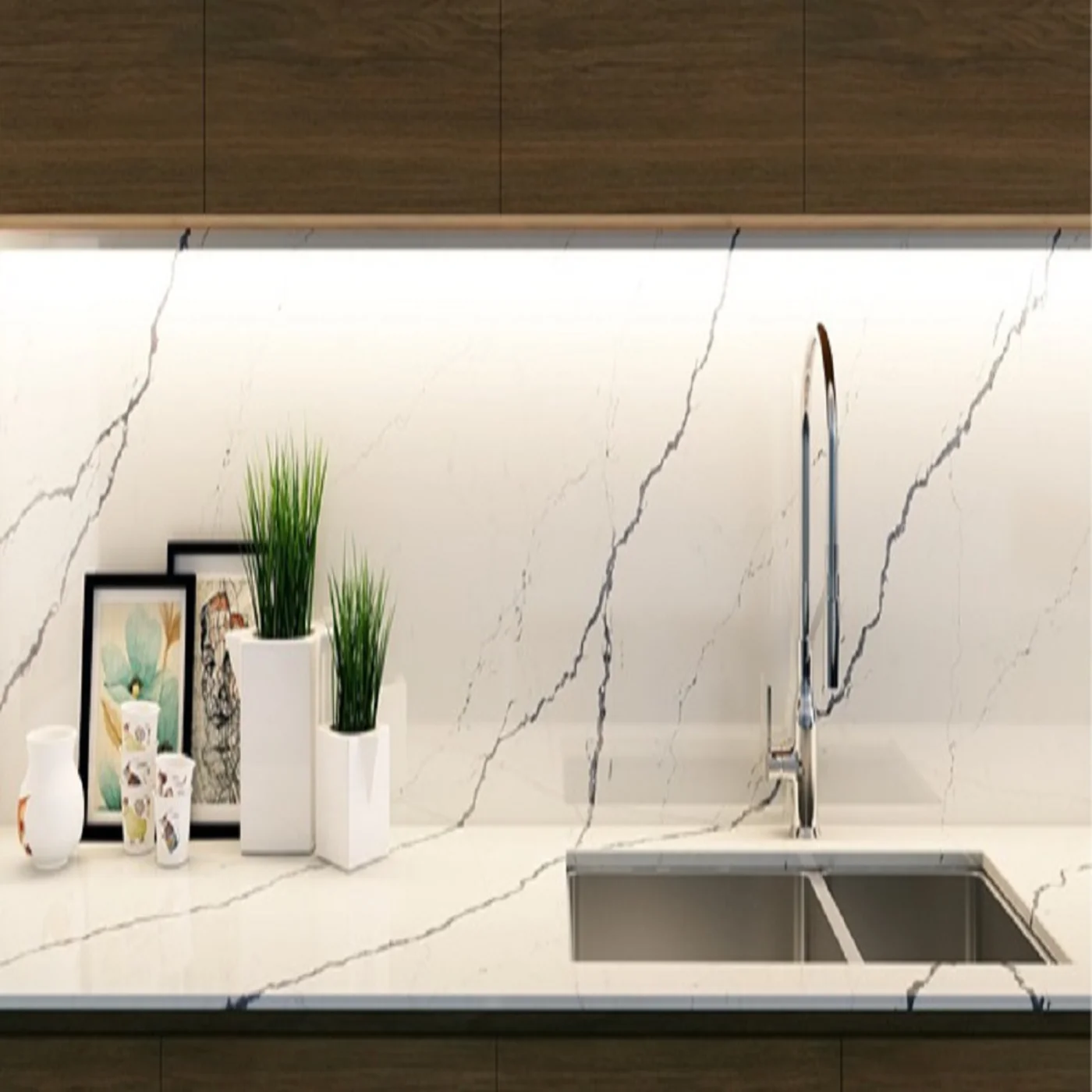 Unistone Carrara Venatino kitchen worktops and splashbacks in a polished finish
Technistone Quartz Worktops
A user-friendly alternative to natural quartz, Technistone is a type containing pure quartz crystals and colour pigments. Offering a variety of unique looks, Technistone is available in more than 20 hues – from neutral grey quartz worktops to extremely bright and vibrant worktops – that can be customised to fit any kitchen with ease. This brand was launched in 1997 and since its inception, it has continuously grown due to the mix of reliability and affordable pricing. Technistone worktops can be supplied in maximum dimensions of 3185 x 1550 mm in jumbo slabs. The standard Techinistone slab dimensions are 3050 x 1440 mm, which still allow for large seamless panel creation. Also, Techinistone quartz surfaces provide high resistance to mechanical and chemical damage and colour consistency. Since these stones are non-porous, they result in non-absorbent surfaces, which help in avoiding the proliferation of bacteria in humid places such as bathrooms or kitchens.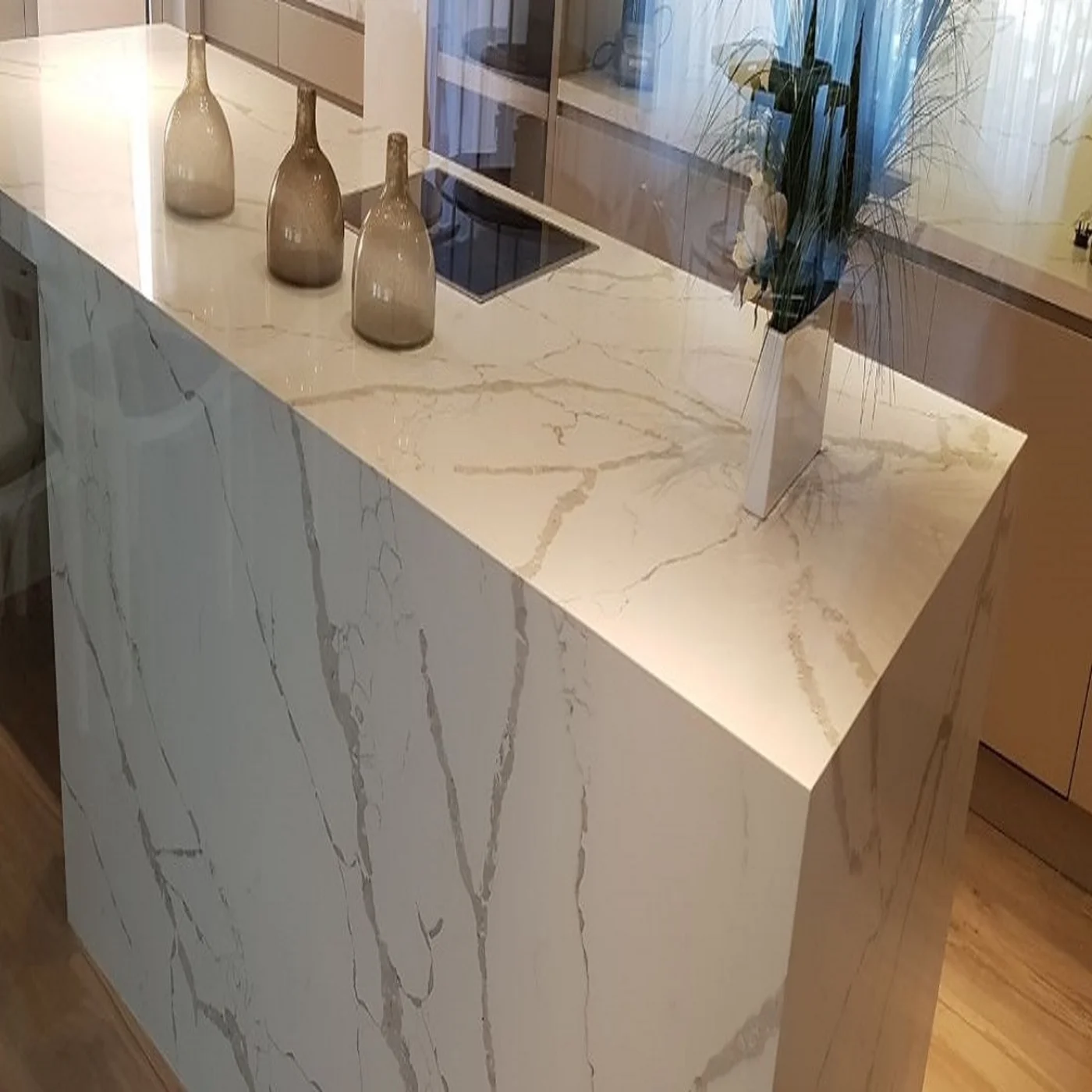 Kitchen island with mitred downstands in Technistone Calacatta Silva quartz