A kitchen is a place where life is celebrated and love, cooked and served. Such a kitchen needs a worktop that's functional, resistant, compatible, and aesthetic. Among the variety of options at hand, marble and granite come closest to the requirements of ideal countertop material.  
What is quartz?
Quartz is composed of silicon and oxygen atoms in an incessant arrangement of tetrahedra (SiO4). Upon mining, the mineral is finely ground, fused with resin and subjected to extreme temperature and pressure. The result is a beautiful slab with a broad scope for applications across designs and environments. Pigments are also added during the process for increased aesthetics.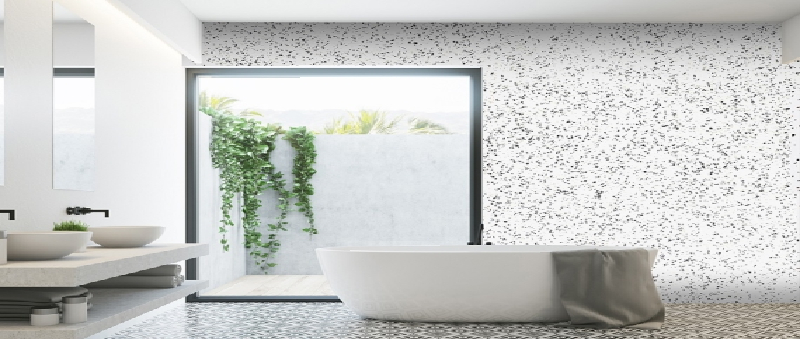 Why quartz?
Quartz worktops are finding their way into kitchens for their hardy and handsome attributes. 
The appearance is luxurious with a three-dimensional depth in the finish that cannot be achieved with solid surface materials.
Quartz is tough, making for a surface that performs well and lasts long.
From oils to wine, no liquid can intrude through the non-porous surface reinforced by resin. That means no bacterial build-up and easy cleaning and maintenance.  
Thanks to the manufacturing process, quartz worktops Essex come is a range of colours.
What is marble?
It's a metamorphic rock formed due to limestone's exposure to extreme heat and pressure. The calcite present in the limestone is crystallised, leading to the formation of calcite crystals. The rock imbibes impurities during metamorphosis, which speaks for a variety of colours.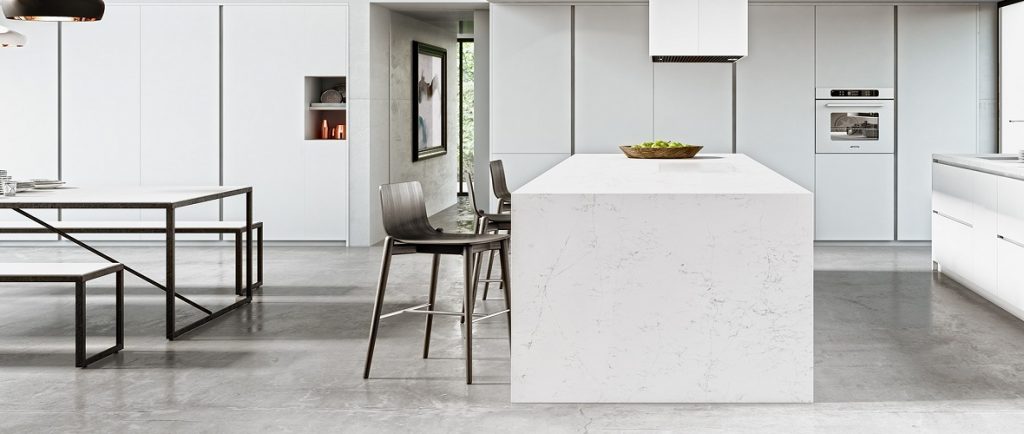 Why marble?
Marble worktops are the mainstay of functional kitchens worldwide for certain striking traits.
The colour quality is exquisite with a striking contrast between the backdrop colour and the veins of varying colour. Compatibility with various design schemes is guaranteed.
The surface can resist heat and impact but is vulnerable to staining and etching.
When the sealant is applied, marble can be as non-porous as any other surface material.
It's economical, though subject to the type of marble worktops London you buy.
My Kitchen Worktop supplying across Southern England:
Marble or quartz, whichever surface suits your project requirements, it makes sense to buy from My Kitchen Worktop. We are the leading supplier of the world's best surfaces in the UK. We operate from Central London, catering to residential and commercial projects within the city's 150-mile radius. Now we are focusing on strengthening our operations in the South of England.
Why My Kitchen Worktop?
Stunning variety, top brands, friendly service and affordable prices – unveil more reasons to prefer My Kitchen Worktop for your surface requirements in Southern Counties of England.
Variety: With a stunning range of natural stone, human-made stone, floorings and glass surfaces, we spoil you for choices. Natural stone options include granite, travertine and marble worktops, Essex. Manufactured stones on offer include engineered quartz and marble, while ceramic and porcelain constitute the flooring collection. Whether you are an architect, interior designer, shopfitter, landscape designer or the end-user, we have the selection to support your unique project requirements, tastes and budgets.
Brands: Our broad inventory includes both natural stones from qualified quarries and some of the leading brands. We are authorised dealers for the likes of Silestone, Okite, Cimstone, Caesarstone, Compac, Cambria, Unistone, CRL Quartz, Radianz, DIRESCO, Stone Italiana, QUARTZFORMS, QUARELLA, TECHNISTONE, Classic Quartz, and more. That's one more reason why to prefer us for your marble worktops Bristol needs.  
Prices: When thoughts turn to surfaces, people often tend to crunch the numbers. Breathe easy, as we offer the most competitive pricing across the board. Whether you buy marble worktops Kent or something else, best prices are always guaranteed.
End-to-end solutions: We not only sell stones and surfaces but project-manage their installations as well. We have onboard first-class project managers and skilled stonemasons to pull off any project according to your expectations and schedules.
Published by Jesus Alberto Mouzo on 3rd September, 2020