Why choose a White Marble look-a-like?
As by now, quartz, granite, and marble are three of the best and most popular worktop options, all of them have positive aspects and negative aspects, that's something intrinsic in life, there is no perfection, although every brand tries to get closer and closer to perfection.
We created a section in our website called "white marble look-a-like" due to certain clients wanting the look of a white marble, but they rather deal/are more comfortable to deal with another material instead of marble, so, in this blog we are going to go through some positive aspects and negative aspects about a couple of materials.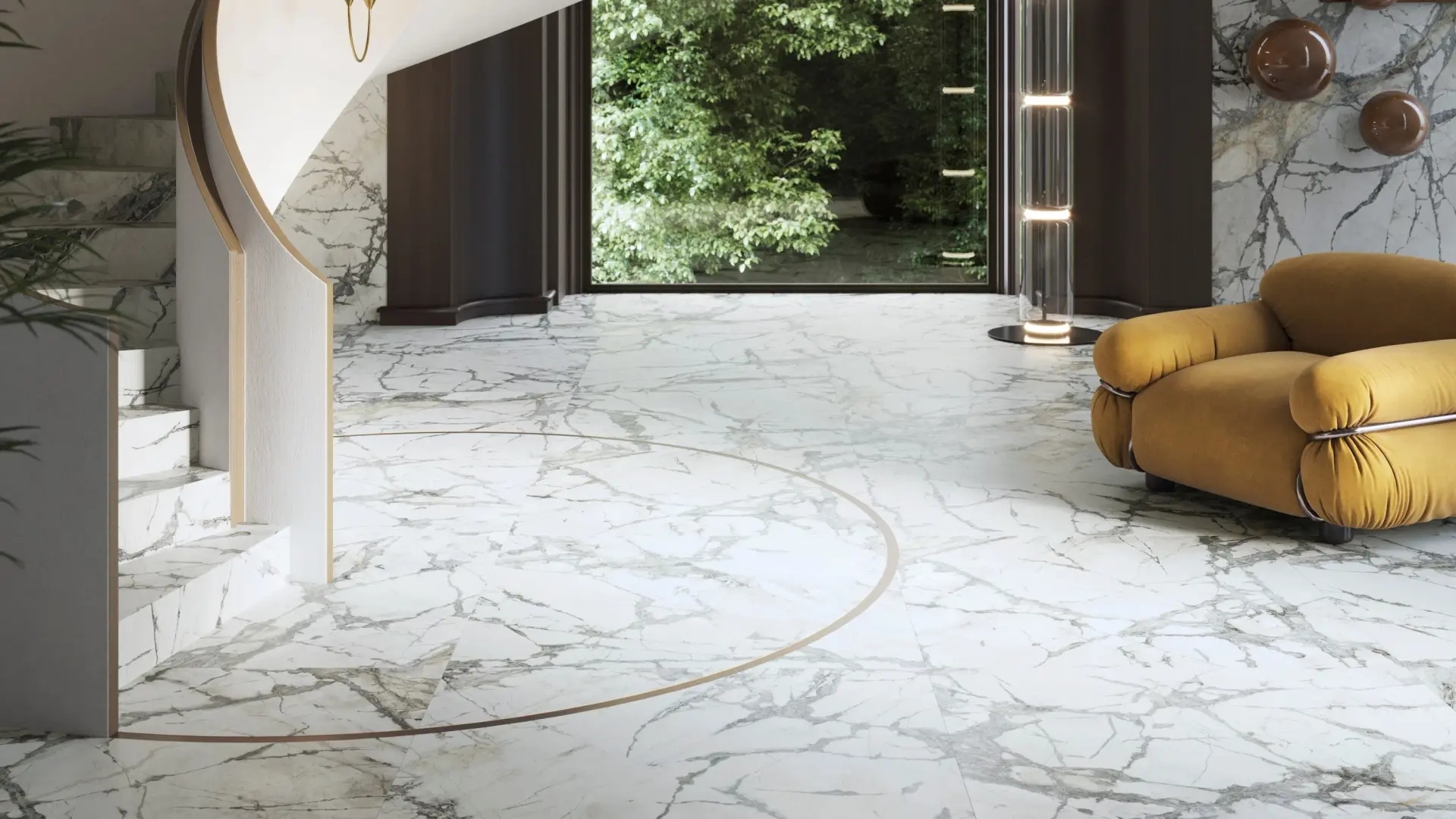 All of us love the look of a white marble, it's a timeless and modern look to every area we decide to use it on. 
Why should you choose to go for a marble?
On one hand you've got the timeless look appeal and a variety of colours and styles available, but on another hand, marble needs frequent maintenance, and some harsh cleaners can cause damage.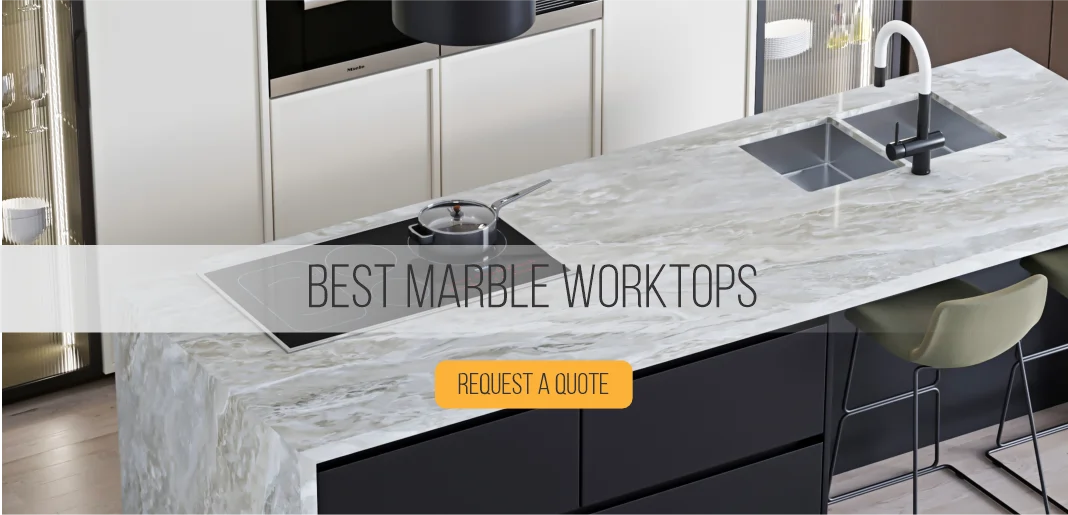 Because of this we decided to create a new filter called White Marble look-a-like
 If you don't want the hassle of having to frequently maintain a white marble, but you want that white marble looks in your kitchen don't worry, we got you covered. There are a lot of brands that use Quartz/Ceramics, and they make white marble look-a-likes, and with this Quartz/Ceramics you won't need to be so thorough in the maintenance aspect of it. These White marble look-a-likes are beautiful, they have many colours and style options, they're non-porous and the best thing about them is that they are very durable.
Brands like Compac, Arenastone, Ceralsio, Neolith, Xtone, Dekton etc. Provide with the best white marble look and they can assure that you have that beautiful timeless look in your kitchen that marble gives you.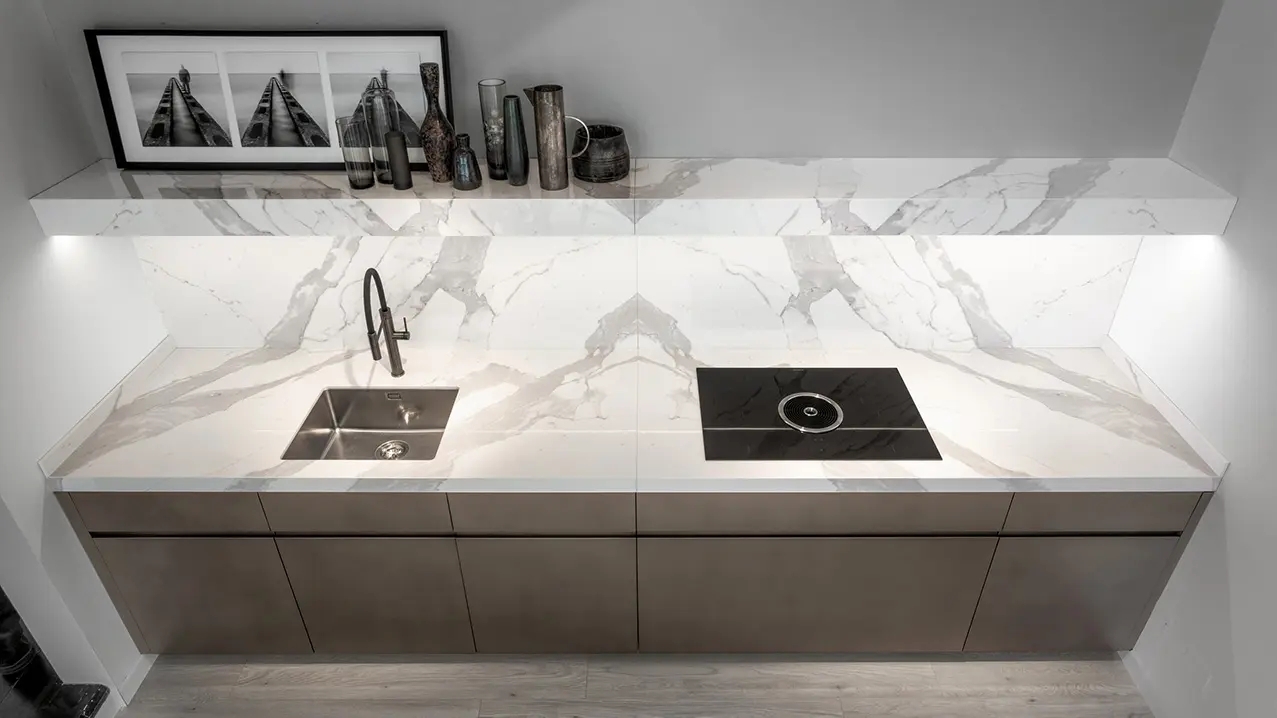 What are you waiting for? Come in and check our collection of white-marble look-a-like