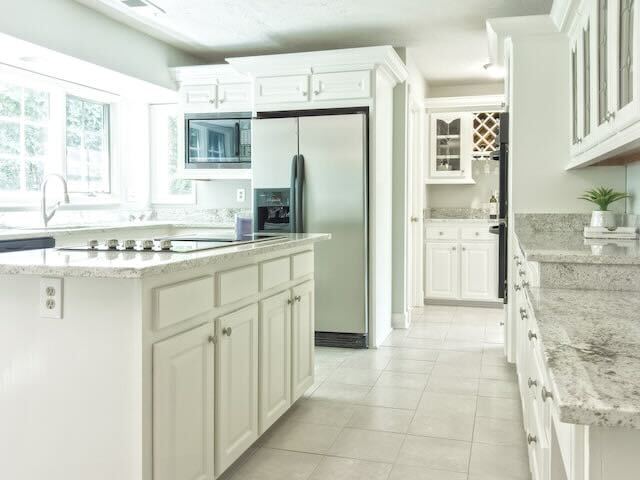 Is it finally time to remodel your kitchen? Then you've probably arrived here because you want to find the best floor for kitchens on the market. When you invest in a makeover, you want it to last for a long time, so you need quality, durable and, of course, beautiful materials. We bring them to you below!
Our top 5 kitchen floors
Terrazzo
Terrazzo is a very original material, with the appearance of being prohibitive, but in fact it is budget-friendly as it mixes pieces of expensive materials such as granite or marble in a cheap binder made of cement. The aesthetic possibilities of this material are endless, making it the best floor for kitchens if you love designer kitchens.
As for its properties, it is extremely durable, easy to clean and resistant to water, mold, mildew, and stains. Terrazzo will give you a lot of aesthetic freedom when designing your dream kitchen.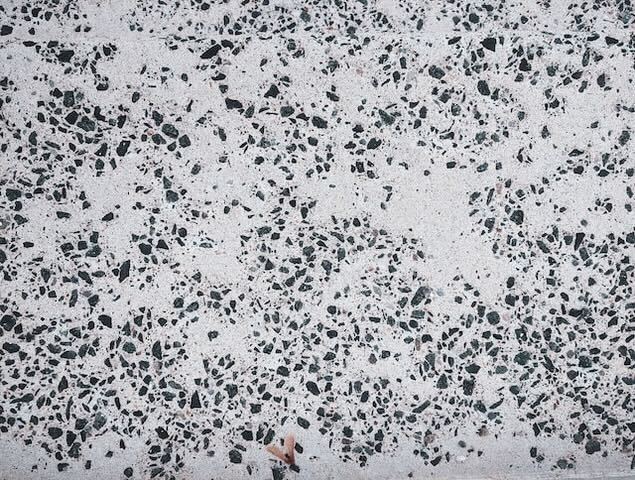 Ceramic & Porcelain
At first glance, it is difficult to tell these two materials apart. Their common characteristics include their resistance to liquids and stains. In addition, both materials are easy to maintain: regular cleaning focusing  on grouting will keep them in excellent condition for years.
In terms of price, porcelain tends to be more expensive because its manufacturing process is more complex. It is a material derived from clay fired at high temperatures, which makes it denser and more durable than ceramic.
Composite Marble
Natural marble floors are durable and considered very stylish, they have a royal appearance. However, they are expensive and require a lot of maintenance.
Therefore, we cannot overlook the low-cost partner of the common marble, the composite marble. This artificial material made with resins and marble particles is non-porous and resistant to scratches. In short, an option that offers more functionality at a lower cost. If you are on a tight budget, cultured marble will be your solution!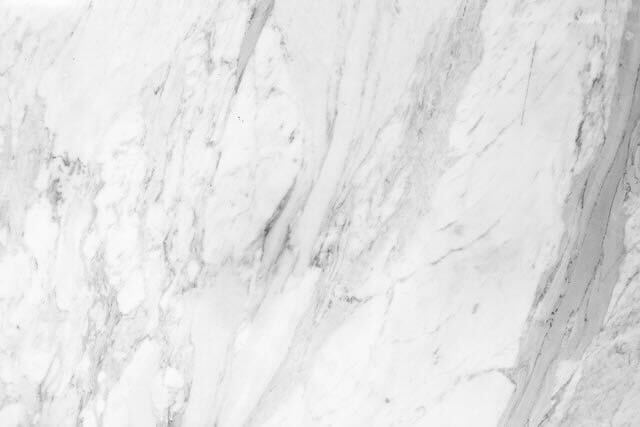 Quartz
Lately, quartz flooring is a very popular interior design solution that can add a touch of elegance to any home. This material is available in countless colors and designs and does not need a lot of maintenance.
It is surely the perfect choice for kitchens with a lot of daily traffic, children, or pets, as they are very resistant to scratches or liquids. Moreover, if you are concerned about the safety of your family, you should know that this floor is slip resistant, even if liquids are spilled.
Quartzite
Quartzite flooring is a versatile and durable option that can enhance the look and feel of your home. It is a material with a glossy finish and available in several price ranges to suit any budget.
Quartzite kitchen floors have a sophisticated look like marble, but they are more resistant, and present better value for money. Besides, it resists UV rays without fading, so it is an option to consider if your kitchen is exposed to the sun many hours a day.
What should I consider when choosing the best floor for kitchens?
Before you get carried away by how beautiful the materials are, to choose the best floor for kitchens you also must consider certain questions. Here are the main ones:
Floor area: How many square meters do you need? This is an essential question as it will affect your budget. Not all materials have the same price and, of course, the bigger your kitchen is, the more expensive it will be.
Cleaning: The kitchen floor will inevitably get stained, and even more so if there are pets or children at home. For that reason, it will be necessary to choose something resistant, of quality and easy to clean.
Safety: There are treatments that make floors non-slip, which increases our safety in the kitchen and prevents us from falling.
Resistance: It must be a floor that can withstand the impact of anything that may fall in the kitchen, it should be resistant to liquids…
Style: Of course, we must also take it into account. It is essential that it combines with the furniture, with the decorative style we want for our kitchen.
If you are interested in any of these kitchen floors, why don't you take a look at the different sections of our online store? You will find a detailed review of each material, as well as a wide selection of different colors, and designs for you to buy the best floor for kitchens. My Kitchen Worktop collaborates with the best suppliers in the UK, and we are at your disposal for any questions you may have. Contact us now with no obligation!