Silestone Lyra is a Spanish quartz stone, material of the week. On this post, we will thoroughly describe all of its properties, so you can see for yourself why this is one of My Kitchen Worktop's most requested materials.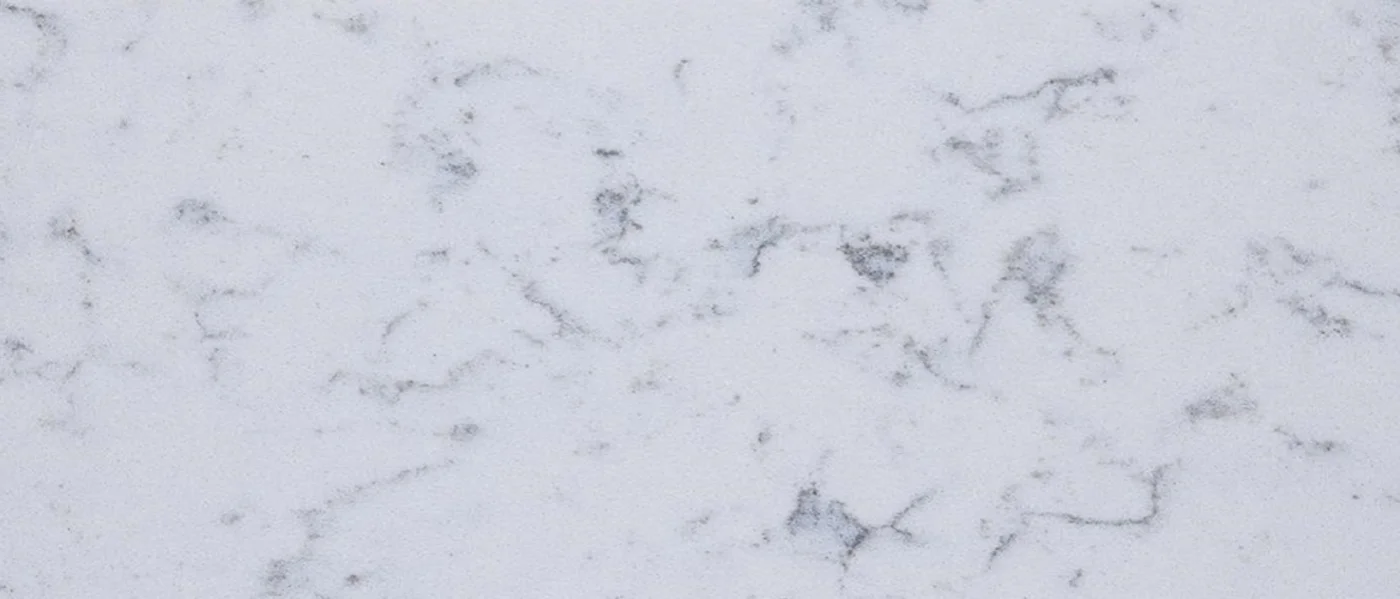 Silestone Lyra quartz
TECHNICAL INFORMATION
Stone name: Silestone Lyra quartz by Cosentino.
Texture: Veined.
Main colour: White.
Average slab size: 3040×1380. It is also available in Jumbo Size measuring 3250x1570mm.
Tiles: Available. Please ask for lead times.
Applications: Interior. Please ask one of our team members.
Classification: Engineered quartz/Technical quartz.
Composition: 85-95% quartz and minerals, 5%-15% pigments and additives.
Bending strenght: 29-70 MPa.
Compression strenght: 112-248 MPa.
Absorption: 0,04%-0.20%
History: Silestone colours are over a total of 60 in the UK, and Lyra is a new colour from Silestone's Nebula collection, launched in 2013.
Silestone is a brand name of the Cosentino Group, a Spanish multinational corporation with over 25 years of experience within the sector.
Cosentino is a family-owned business and the biggest quartz manufacturer in the world, with a distribution base in over 50 countries.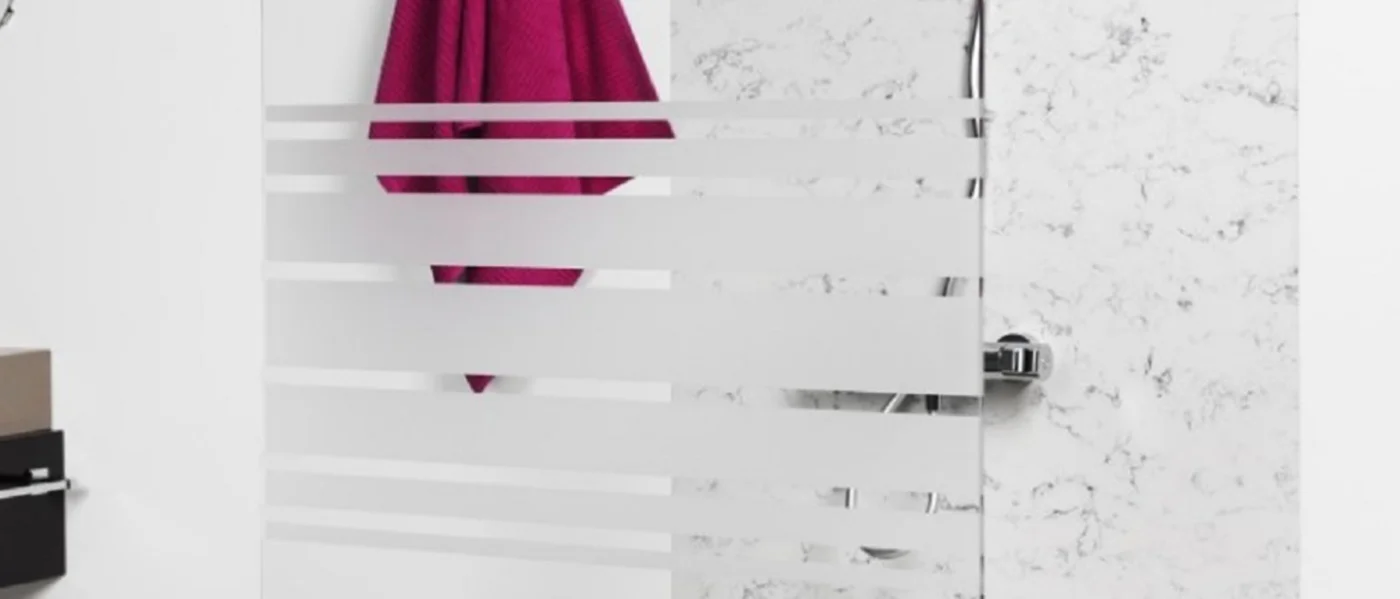 Image of Silestone Lyra sheet applied for wall cladding in a bathroom.
Silestone Lyra is a natural quartz surface for interior applications with a special treatment offering different finishes and sheet sizes as well as quartz tiles to match tops.
Silestone Lyra quartz by Cosentino comes in tiles that are available in the following sizes:
Silestone Lyra tiles 300x300mm

Silestone Lyra tiles 400x400mm

Silestone Lyra tiles 600x300mm

Silestone Lyra tiles 600x400mm

Silestone Lyra tiles 600x600mm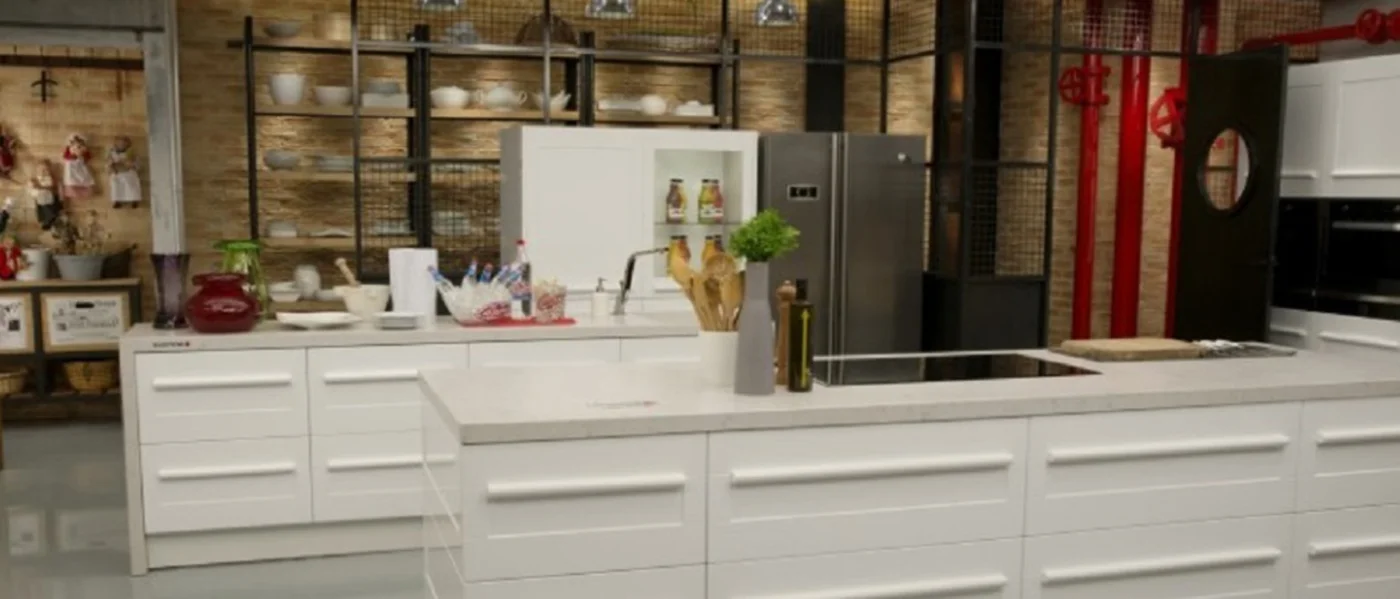 This Silestone Lyra kitchen shows how gorgeous this material is.
Although technical quartz is not a new product, it continues to add fans due to its versatility (design, colours and finishes) and low maintenance.
Silestone Lyra comes in Suede (matt) and Volcano (bush hammered) finishes.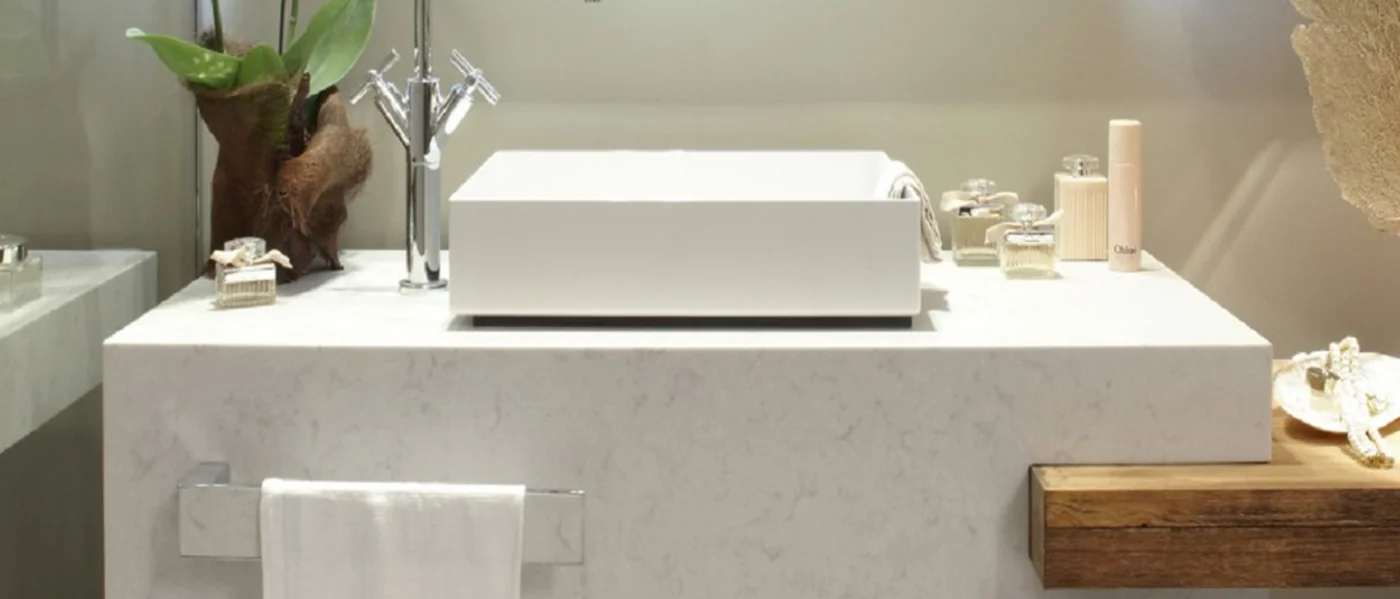 Suede is a slightly textured matt finished version of Silestone Lyra, which increases anti-slip resistance of the material.
Silestone Lyra Suede offers a soft touch and an exotic feel, which normally compliments the look of industrial designs for both residential and commercial applications.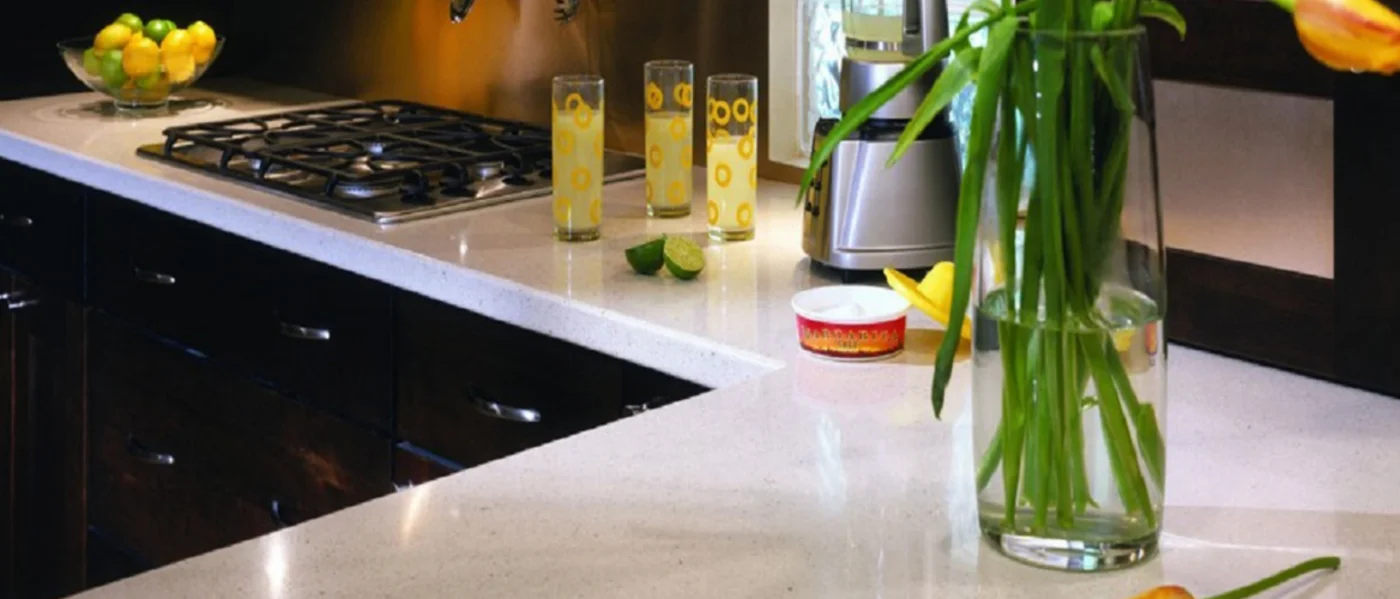 Image of a Silestone Volcano finish surface by Silestone
Both Silestone Suede and Silestone Volcano finishes require more care and attention than a Silestone polished finish due to the fact that dirt and grease are easier to get in between its textured pattern.
For the end user, it means being more thorough when cleaning on a daily basis. This makes it generally more suitable to professionals rather than families.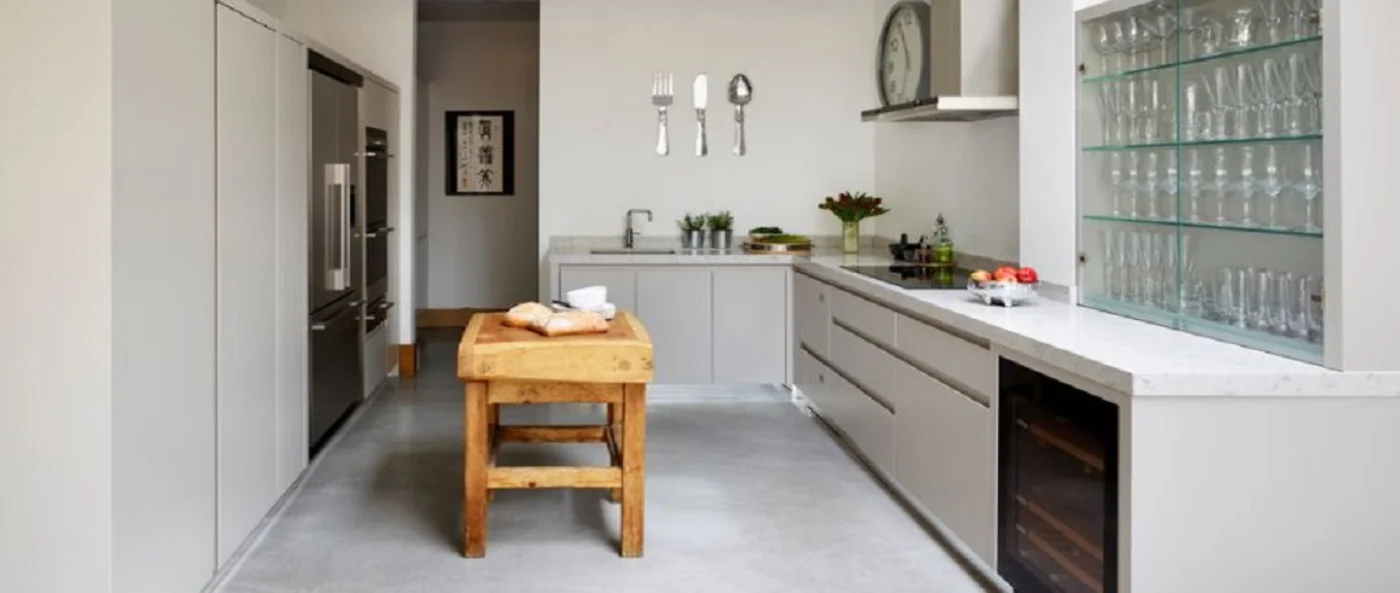 Silestone worktops installed by My Kitchen Worktop featuring a recessed sink and drainer.
Silestone Lyra offers more subtle shades than its counterpart, "Lagoon".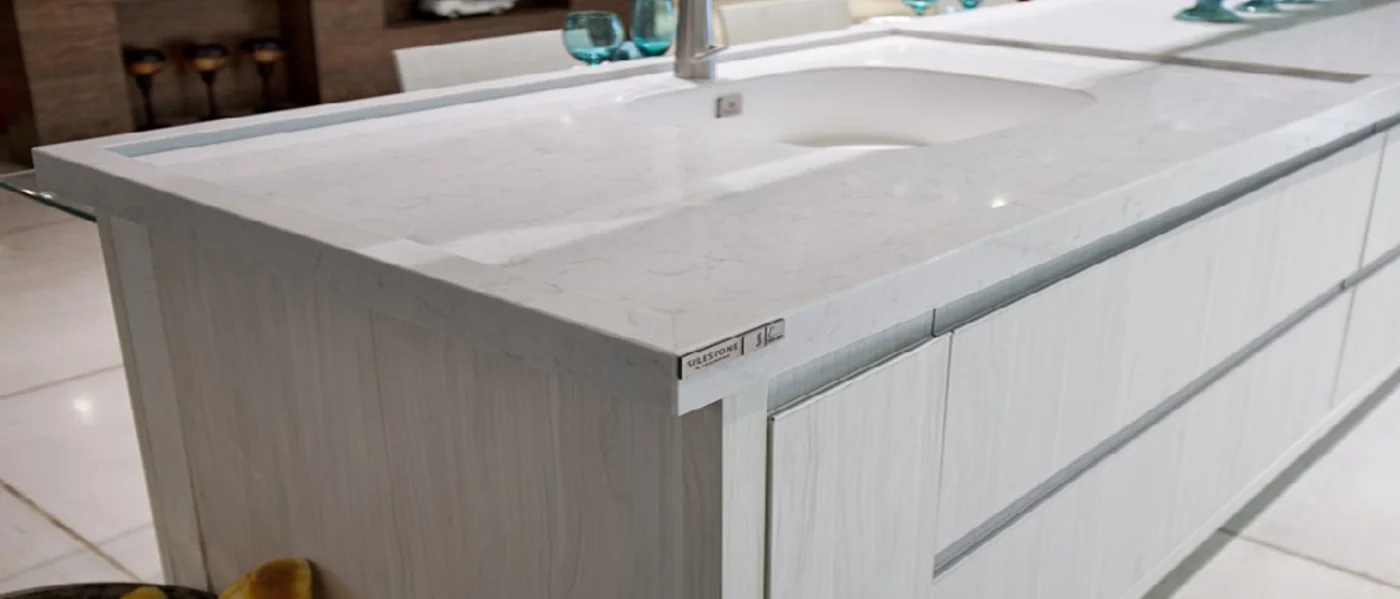 Silestone Lyra worktops on a white kitchen in London installed by My Kitchen Worktop
Silestone Lyra Integrity Sinks are available to match any worktops
Silestone Lyra is a popular choice for vanity tops. Image by An Interior Motive Designs.
Quartz tends to be more expensive than some granites and marbles for flooring applications, but represents value for money in the long term, as it doesn't need the resealing or re-polishing required by natural stone.
Silestone Lyra table-top designed by Meg Tawes Kitchens.
Another popular application for this material is on kitchen islands, as the one below by Home Art Homes Architects.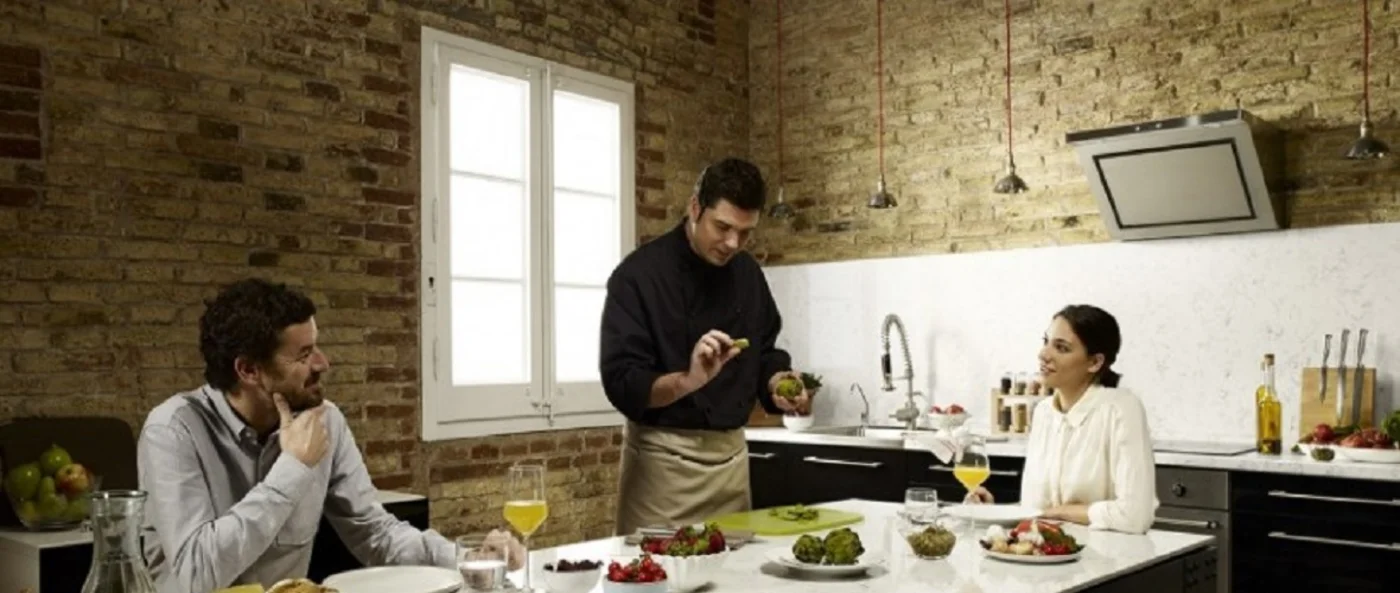 Silestone Lyra is a great finishing material for classic kitchens

What do you think about this material and its beautiful Lyra colour? Do not forget that you can contact us via phone or e-mail in the event of having any kind of question to ask us. Check out the rest of our blog posts, too, if you would like to be up-to-date with our content and services!